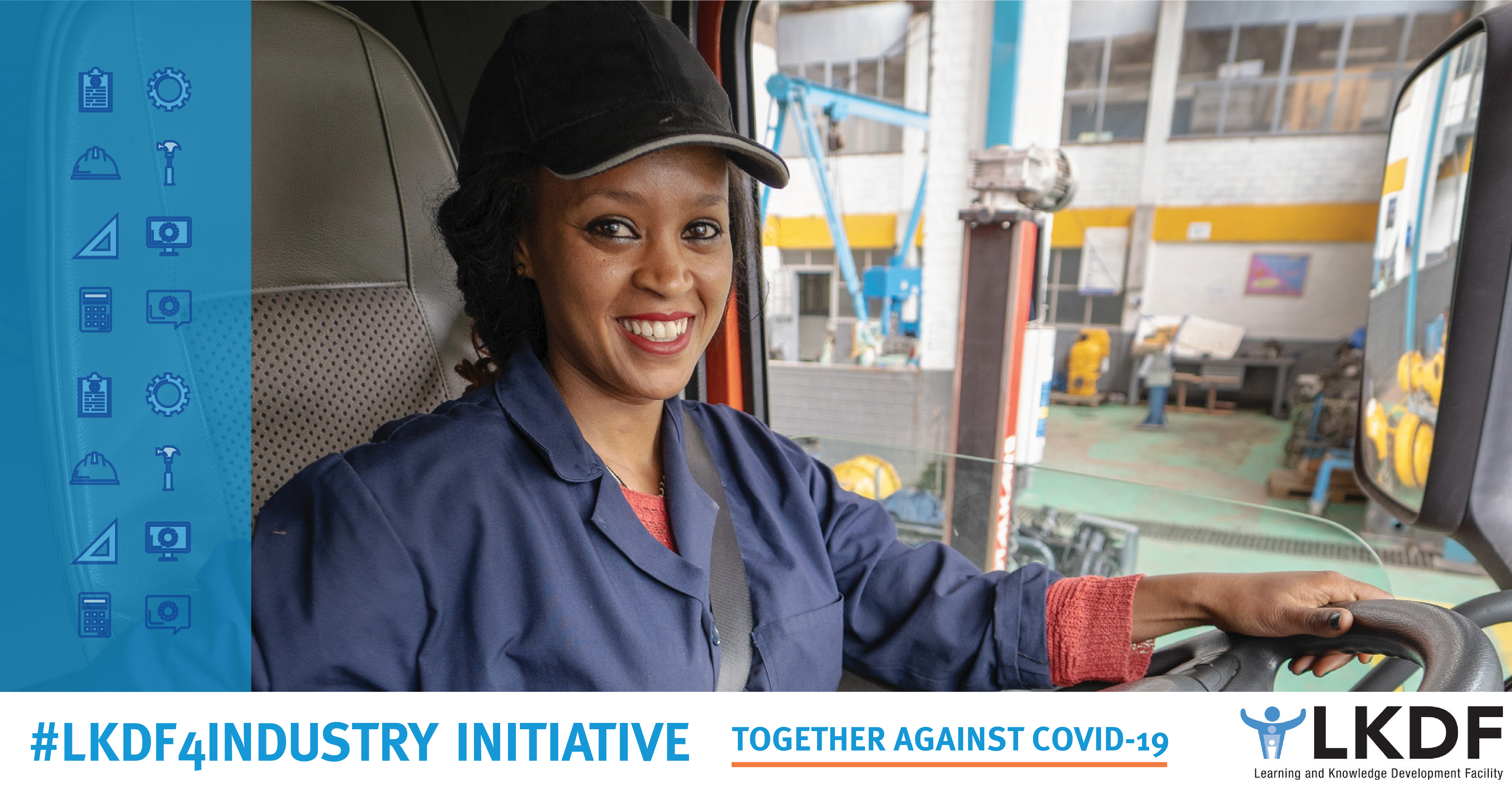 In response to the growing economic and social concerns resulting from the global outbreak of COVID-19, the Learning Knowledge Development Facility (LKDF) is proud to be a continued supporter of the industrial sector by forging meaningful partnerships with industry leaders to promote knowledge sharing and innovation across sectors.

At LKDF, we believe that this challenging time is an opportunity for adaptation, innovation, and learning, and that together, we can share best practices and overcome collective obstacles.

Objectives:

Share knowledge, lessons-learned and best practices among industrial players;
Collect data and inputs to shape our future technical assistance on demand-driven skills development programmes;
Offer a platform to discuss how the industrial sector coped with the COVID-19 crisis and what are the collected possible recommendations.

For more information, please contact us here.

Your contribution will help other industrial players adopt safe and effective measures as well as policymakers to understand the needs of the industrial sector, thus, informing UNIDO's response to the COVID-19 crisis.

We invite all UNIDO and LKDF Partners to join the "Voice of Industries" discussion and share how your facility is ensuring safe and efficient operations during COVID-19 in a short video message.

Click here to send your video.

COVID-19 vs. New Industrial Skills Survey ONLINE NOW!

In the wake of COVID-19, businesses will need to develop new models and adjust operations.

Contribute to the LKDF Global Observatory launched in collaboration with the European Training Foundation (ETF), and participate in the survey "COVID-19 vs. New Industrial Skills" to collect accurate and up-to-date information on the challenges and technical skills needs in your industry in order to better advocate on behalf of all businesses.

The survey is available in 10 languages!