Organizer
German Agricultural Society (DLG)
Agritechnica 2019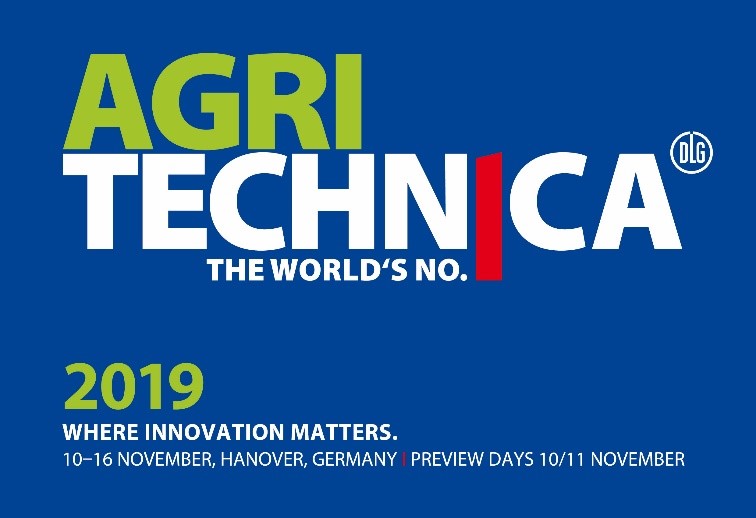 For the first time, UNIDO ITPO Germany will participate in the Agritechnica 2019 trade show, the world's largest international trade fair for agricultural machinery, which is organized by the German Agricultural Society (DLG) in Hannover, Germany.
UNIDO ITPO Germany will deliver more than 60 expert presentations, including on:
• Simple methods for soil analysis and disease detection;
• Improving tillage systems and planting for better crop establishment;
• Plant protection principles for better crop health and operator safety;
• Reducing water losses through improved resource management;
• Advice on nutrient management and application technology;
• Harvest and post-harvest technology for reducing yield losses; and
• Quality standards for improved market access and sustainable income.
In addition, UNIDO ITPO Germany and FAO will co-organize the "Acre of Knowledge" – an information and knowledge sharing platform for participants that is aligned with the fair's 2019 theme "Global farming – local responsibility", which was chosen to support a sustainable future in agriculture: sufficient food will have to be produced for a growing world population while natural resources will have to be conserved; this can only be achieved using the latest innovations and smart technologies that meet local conditions of agricultural regions worldwide.
The UNIDO Investment and Technology Promotion Office Germany (ITPO) opened in 2017 at the UN Campus in Bonn. ITPO Germany has mobilized more than 10 companies to display their innovative products, sustainable technologies and business models for tackling the major challenges faced by the agricultural industry. A special focus will be placed on fast-growing and new international markets, and on the African continent in particular.
Contact person:
Mr. Michael Schmidt
Investment and Technology Promotion Expert
Investment and Technology Promotion Office (ITPO) Germany
E-Mail: m.schmidt@unido.org
Tel: +49(0)228-815-0555