When
2019 May 30
2019 May 31
Where
Vienna International Centre (VIC) - Conference room C-1 (C-building, 2nd floor)
Organizer
UNIDO and Rostechnadzor
Ensuring Industrial Safety: the role of government, regulations, standards and new technologies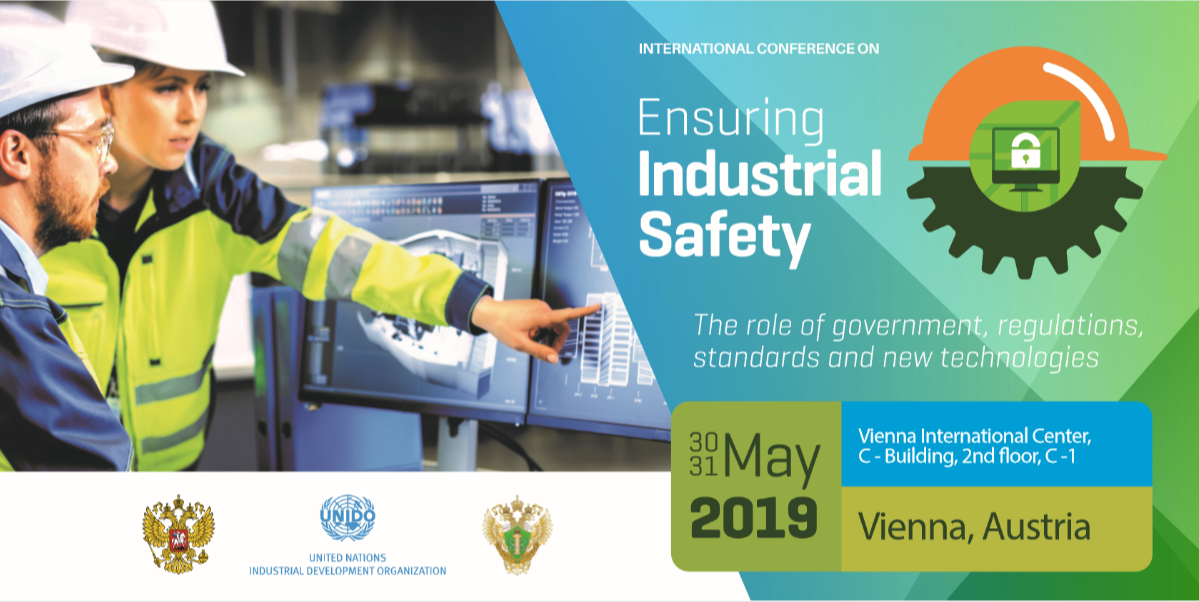 The Ministry of Foreign Affairs of the Russian Federation requested UNIDO to organize jointly with Rostechnadzor, the Federal Environmental, Industrial and Nuclear Supervision Service, an international conference on ensuring industrial safety and security—an important but often overlooked aspect for pursuing the 2030 Agenda for Sustainable Development and associated SDGs (3; 5; 6; 7; 8; 9; 12; 13, 15 and 16).
Industrial processes are exposed to dangers such as natural hazards, political instability (sabotage), and cyber-attacks. These can cause massive damage to industry, workers and the environment. Industrial processes, equipment and plants may also create hazards that can harm people, assets and the environment. Management of all conditions, operations and events within an industrial plant or industrial site, with the aim of reducing, controlling and eliminating hazards and protecting humans, productive assets, and the environment, is therefore crucial for sustainable industrial development. Ensuring industrial safety and security includes aspects such as industrial product and process safety; material safety; occupational health and safety; workplace safety; technical equipment safety; building and structural safety; environmental safety; and cyber security.
Agenda can be found here.
Press Release is available here.
Pictures from the event are available here.
Related Documents
Presentations of the speakers