When
2019 Jun. 19 08:45 AM
2019 Jun. 19 10:00 AM
Organizer
UNIDO; UN Women; FAO
How Can Digital Technology Support Gender Equality in the MENA Region?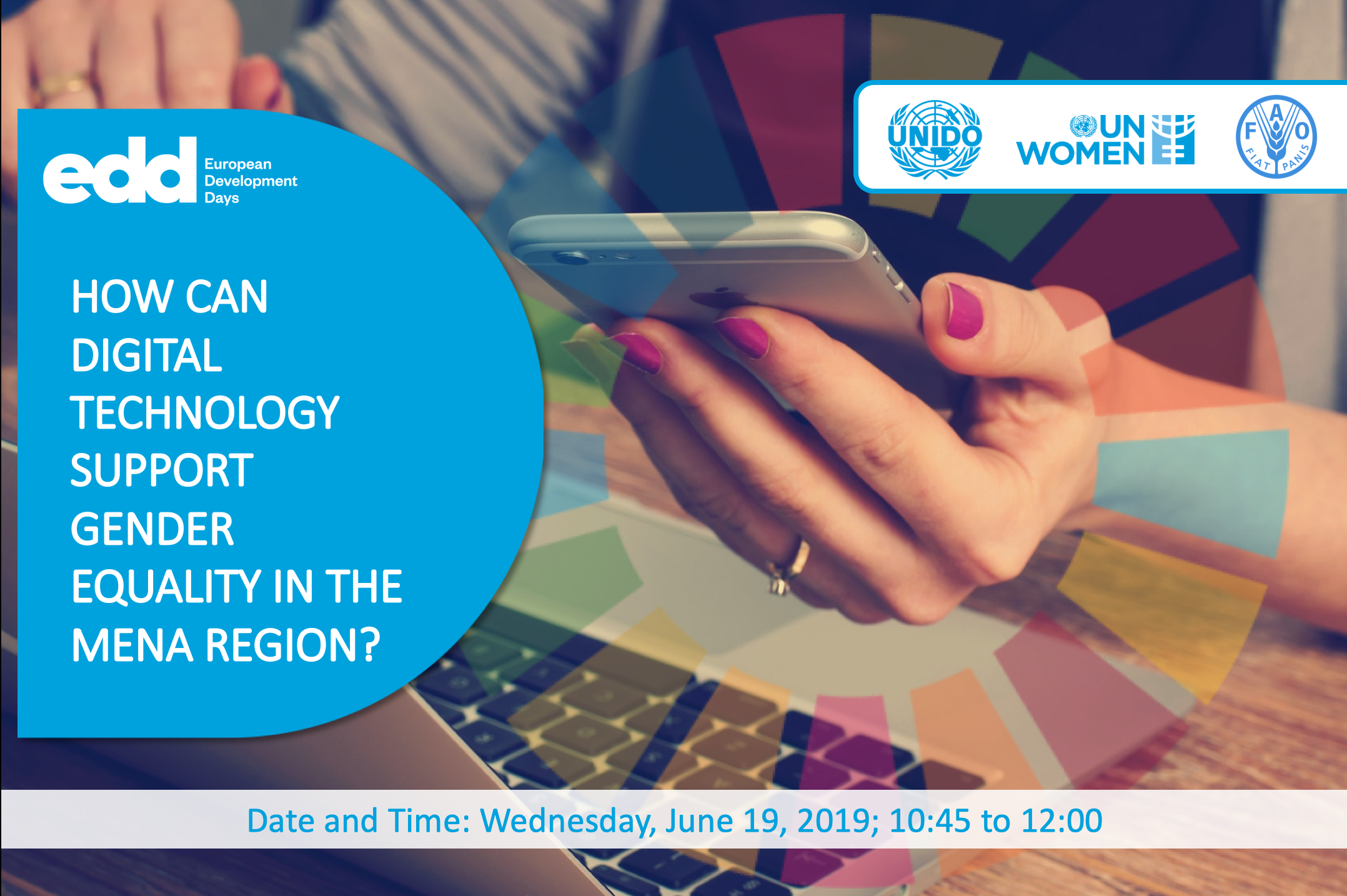 Applying an analytical lens to structural barriers and exploring possible solutions towards an inclusive digital economy in the MENA region!
On the occasion of the European Development Days 2019 (EDD), the United Nations Industrial Development Organization in cooperation with UN Women and FAO, will organize a Lab Debate "How can digital technology support gender equality in the MENA Region?"
Tackling gender inequality is an intricate and lengthy process, but digital technology can help fast-track progress. Digital transformation gives women the possibility to access finance, integrate into national and even regional and global value chains, as well as access knowledge. Although bridging the digital gender divide cannot solve all the challenges that women in the MENA region face, it carries significant potential towards gender equality.
How can policy and regulation best optimize incentives for market players to innovate, compete and invest along gender-sensitive technologies in the MENA?
What is the role of ICTs in facilitating women integration in value chains?
What partnerships have proven effective in engaging women both as consumers and producers of digital technologies?
Visit here for more.