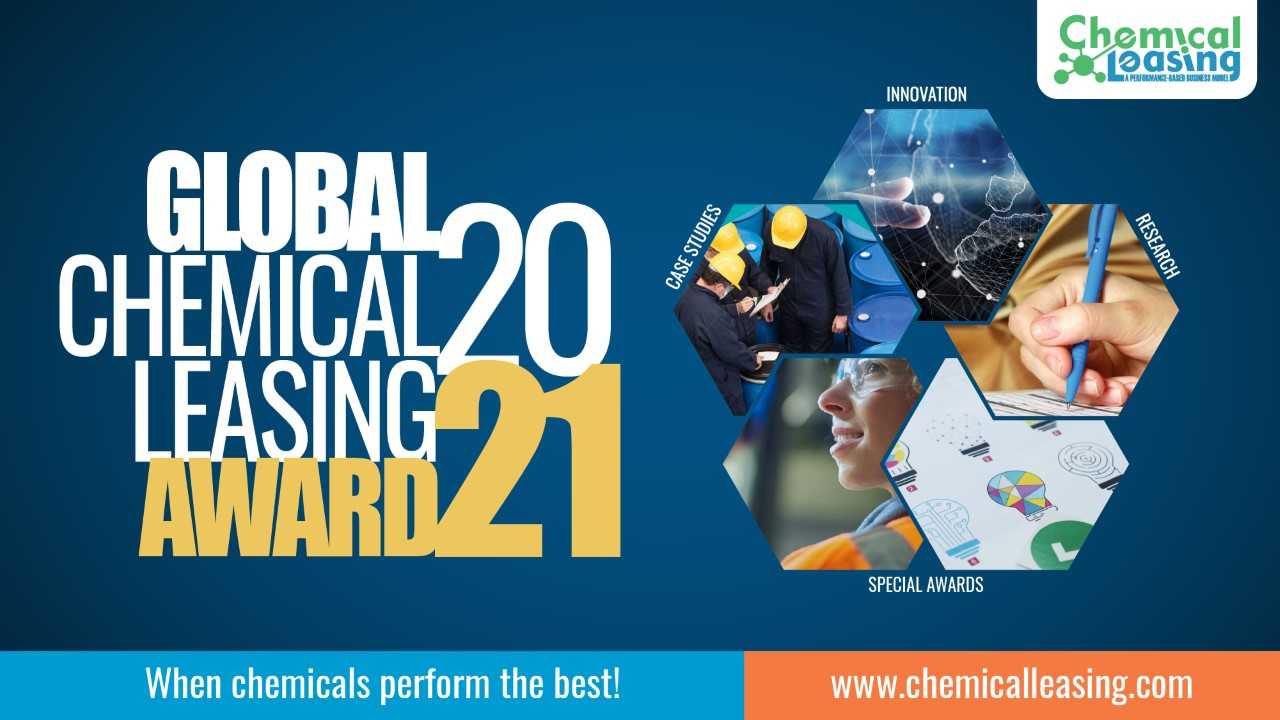 The fifth Global Chemical Leasing Award ceremony will be held on 15 September 2021 from 15:00 - 16:15 CET in a hybrid format. The award acknowledges best practices, innovative approaches and ideas related to chemical leasing and similar performance-based business models for sustainable chemicals management, inspiring companies and individuals around the globe to rethink how they operate with chemicals. The jury has received 92 applications from 20 countries. The winners will be announced in the following categories:
Case studies (for companies that apply chemical leasing)

Innovation (technical solutions)

Research

Women-led initiatives

Start-ups
In addition, a special jury recognition "Chemical Leasing Frontrunners" will be given to companies that demonstrate the long-standing commitment to chemical leasing. 
The list of finalists can be found here.