Goodwill Ambassadors
Outstanding public figures, business leaders and industrialists from various regions of the world are selected to improve UNIDO's visibility, profile and global reach, both with governments and the private sector. The Goodwill Ambassadors champion UNIDO's core theme – the role of manufacturing and sustainable industrial development in the overall development process.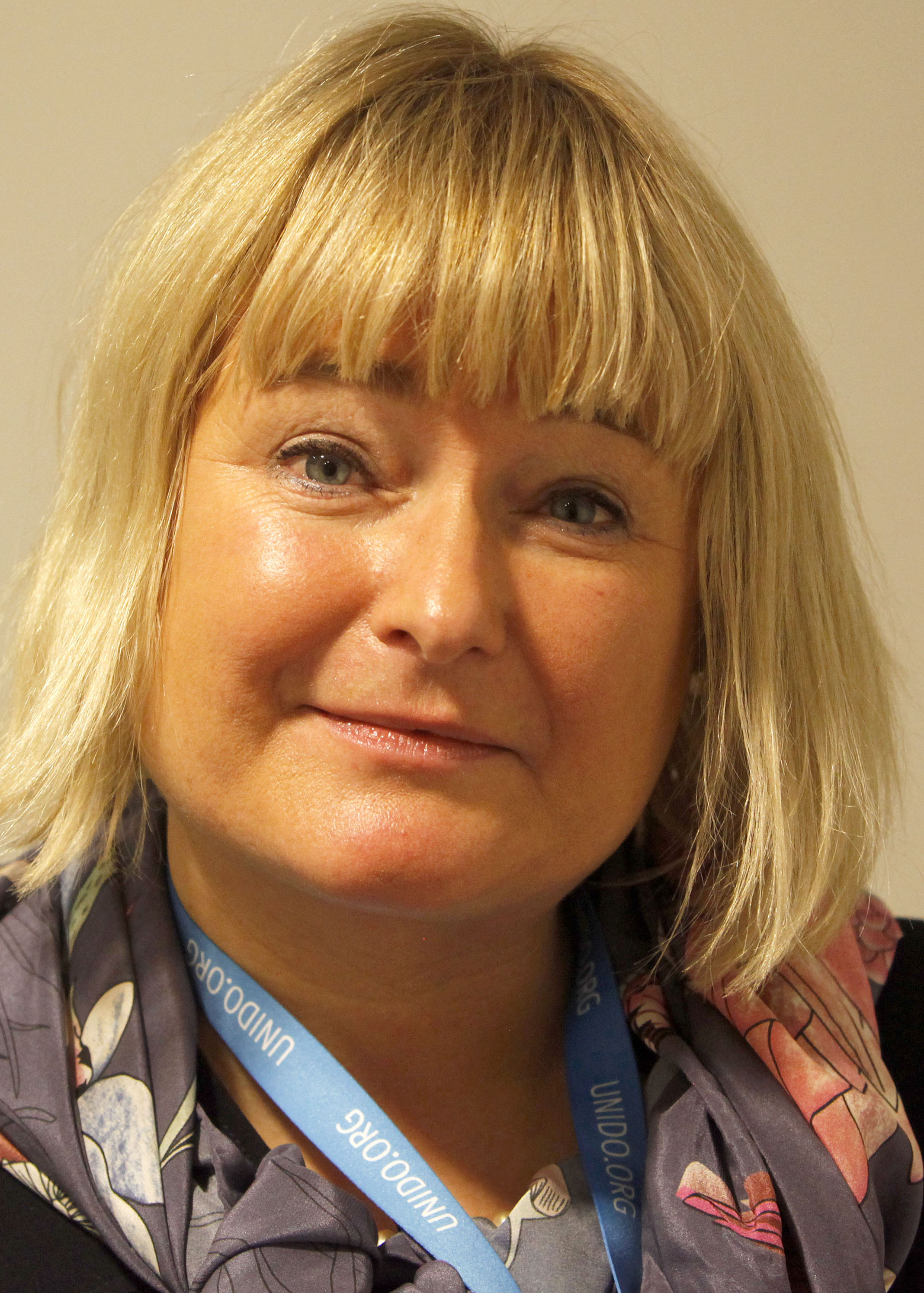 Janne Vangen Solheim, Chief Executive Officer of the Norwegian garment manufacturing company, Janusfabrikken AS. She was appointed as UNIDO Goodwill Ambassador for Manufacturing.
Based on her extensive and successful experience as an entrepreneur in the manufacturing sector, Solheim will champion UNIDO's mandate of inclusive and sustainable industrial development, and in particular will support the Organization's work to promote women's entrepreneurship.
Vangen Solheim has served on her company board since 1992. Having worked as a teacher and a journalist, she began her career at Janusfabrikken AS in 2000 as a junior sales consultant, and worked her way up as public relations manager, and deputy managing director, taking over as CEO in 2010. Janusfabrikken AS is one of Europe's leading manufacturers of underwear. The Janus brand is sold to large chains and individual retailers selling textiles, sports and industrial products on both the domestic and international markets.
Vangen Solheim has also served as a member of the board of directors of the Confederation of Norwegian Enterprise (NHO), the Federation of Norwegian Industries (Norsk Industri), Young Entrepreneurs of West Norway (Ungt Entreprenørskap Hordaland), and Bergen Red Cross.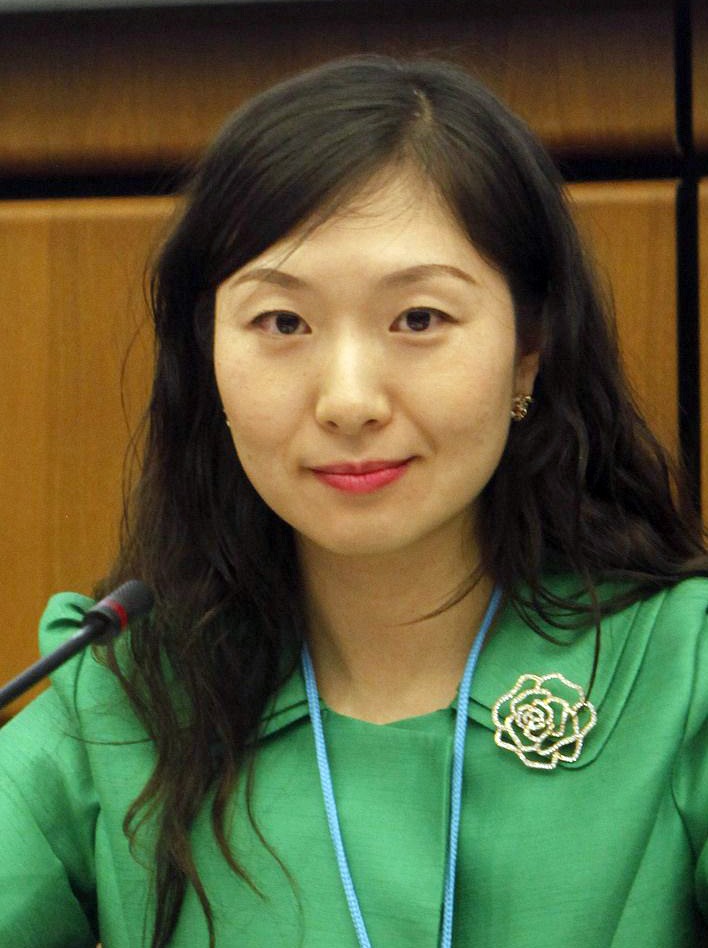 HAI Helen is the CEO of the Made in Africa Initiative which advises African governments on industrialization and investment promotion. She is also co-Founder of C&H Garments, a pioneer Pan-Africa export-oriented garments manufacturer.
Ambassador Hai was trained as an actuary in the United Kingdom and has some 20 years of international experience in FTSE100 companies. She has a BA in actuarial science and MSc in actuarial management from CASS Business School in London and EMBA from INSEAD and Tsinghua University.
in 2015, Hai was named Global Young Leader by the World Economic Forum (WEF). She is co-chair of the WEF Global Future Council on the Future of Consumption. She also received the 2015 African Business Icon Award.
in 2016, Hai was awarded the prestigious National Order of Lion of Senegal.
She is on the committee of the Global Commission on Business and Sustainable Development.
As UNIDO's Goodwill Ambassador HAI Helen focuses on Africa's industrialization.
For more information about Hai's appointment as UNIDO Goodwill Ambassador, please watch the video: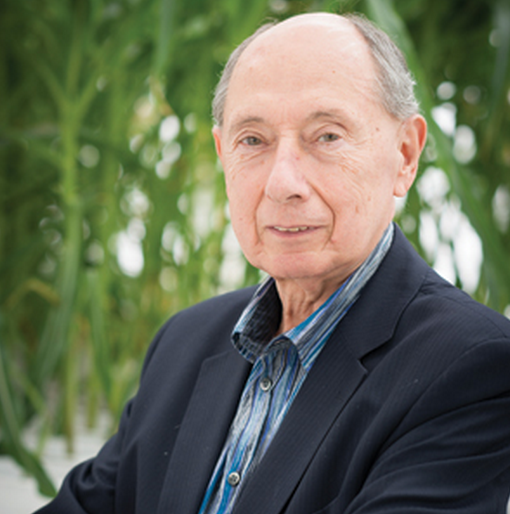 Marc Van Montagu is an eminent scientist at the Vlaams Instituut voor Biotechnologie, a life sciences research institute in Flanders, Belgium. He pursued a prestigious career to become internationally recognized as the father of the plant biotechnology discipline. Van Montagu is credited with numerous seminal discoveries in plant genetics, as well as successful applications with far-reaching impact on global food systems, forestry, the environment and climate change adaptation.
Van Montagu is the author of over a thousand scientific publications and remains one of the most widely quoted scientists in his discipline. He has been scientific adviser to several governments and institutions, including the European Union. Van Montagu is the recipient of several prestigious awards in his native Belgium, as well as in France, Japan and the United Kingdom. In June 2013 he was awarded the World Food Prize, known as the 'Nobel Prize for food and agriculture'.
Van Montagu has been appointed UNIDO's Goodwill Ambassador for Agribusiness.

To learn more about Van Montagu's work, please watch the video: