MONTEVIDEO, 18 April 2018 - Following the success of Uruguay's first Forum on the Circular Economy organized by the United Nations Industrial Development Organization (UNIDO), the Circular Economy Opportunities Programme was launched on 18 April 2018. The launch event, held in the MERCOSUR Building premises in Montevideo, was attended by more than two hundred participants, including representatives from three Uruguayan Ministries.
By taking a lead in the implementation of key milestone programmes in the southern region of Latin America and the Caribbean, the UNIDO Regional Office in Montevideo aims to translate circular economy concepts into real business opportunities, and provide concrete sustainable solutions to production challenges.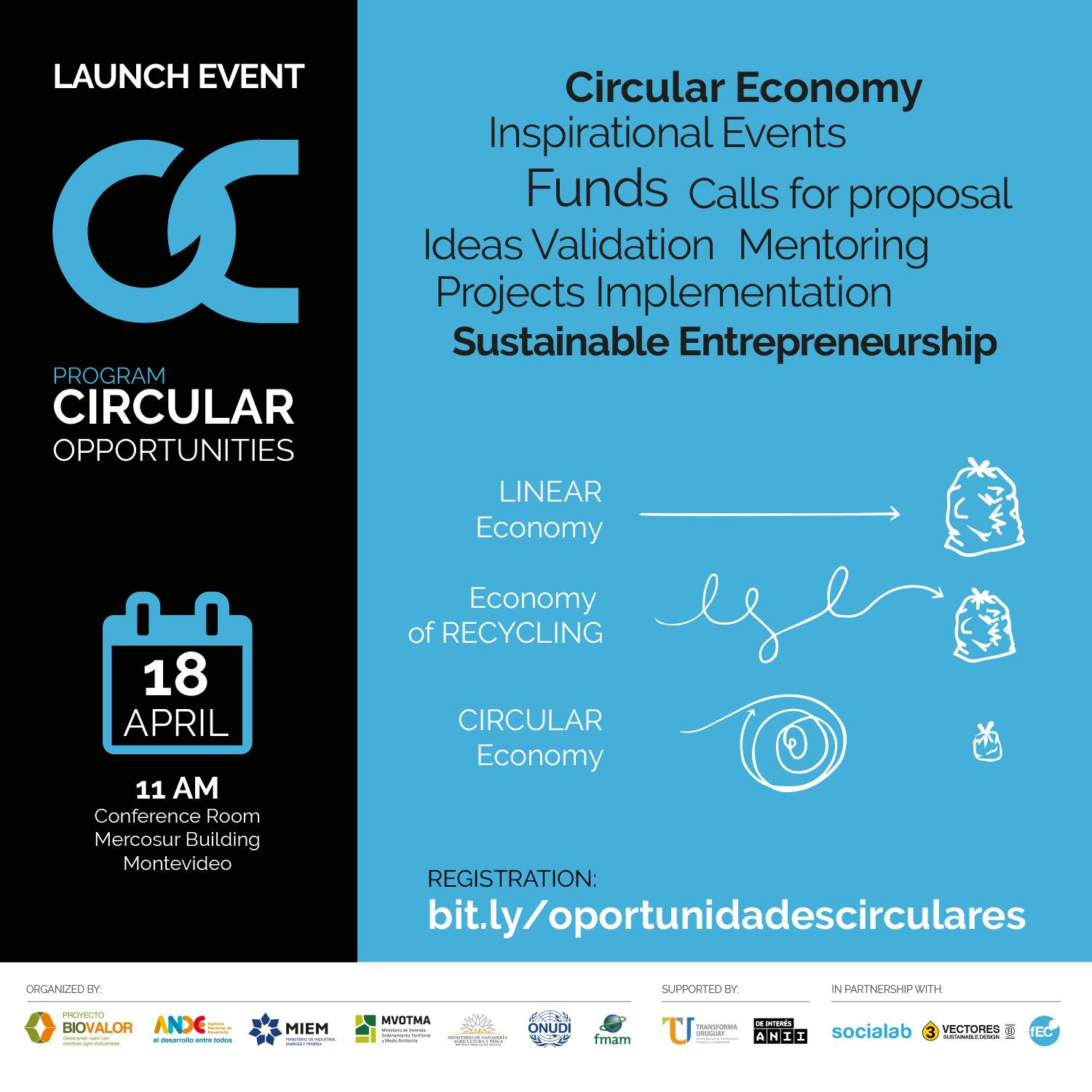 With this in mind, the Circular Opportunities Programme looks to help identify solid circular business prospects in Uruguay, in the following productive sectors: plastics, leather, construction, wineries and food. The programme will include two main components; firstly, the validation of ideas. This consists of a mentoring programme that will support entrepreneurs in the elaboration of pre-feasibility studies where further technical and economic analysis is needed before their ideas can be brought to the market.
Secondly, the investment component. The programme will develop detailed feasibility studies and provide co-financing to SMEs that have already developed advanced projects and prospects, helping them to progress their ideas into the market. This component will be lead jointly by the National Agency of Development in Uruguay and UNIDO.
For each of the five sectors, technical workshops attended by experts will take place to identify current challenges and potential opportunities facing entrepreneurs that are leading these circular economy solutions.
For more information please see: http://oportunidadescirculares.org/
Or contact:
Manuel Albaladejo
UNIDO Representative
UNIDO Regional Office in Uruguay