Global Network of Energy Centres calls on COP27 to support regional cooperation as a cornerstone of the climate transition
12 September 2022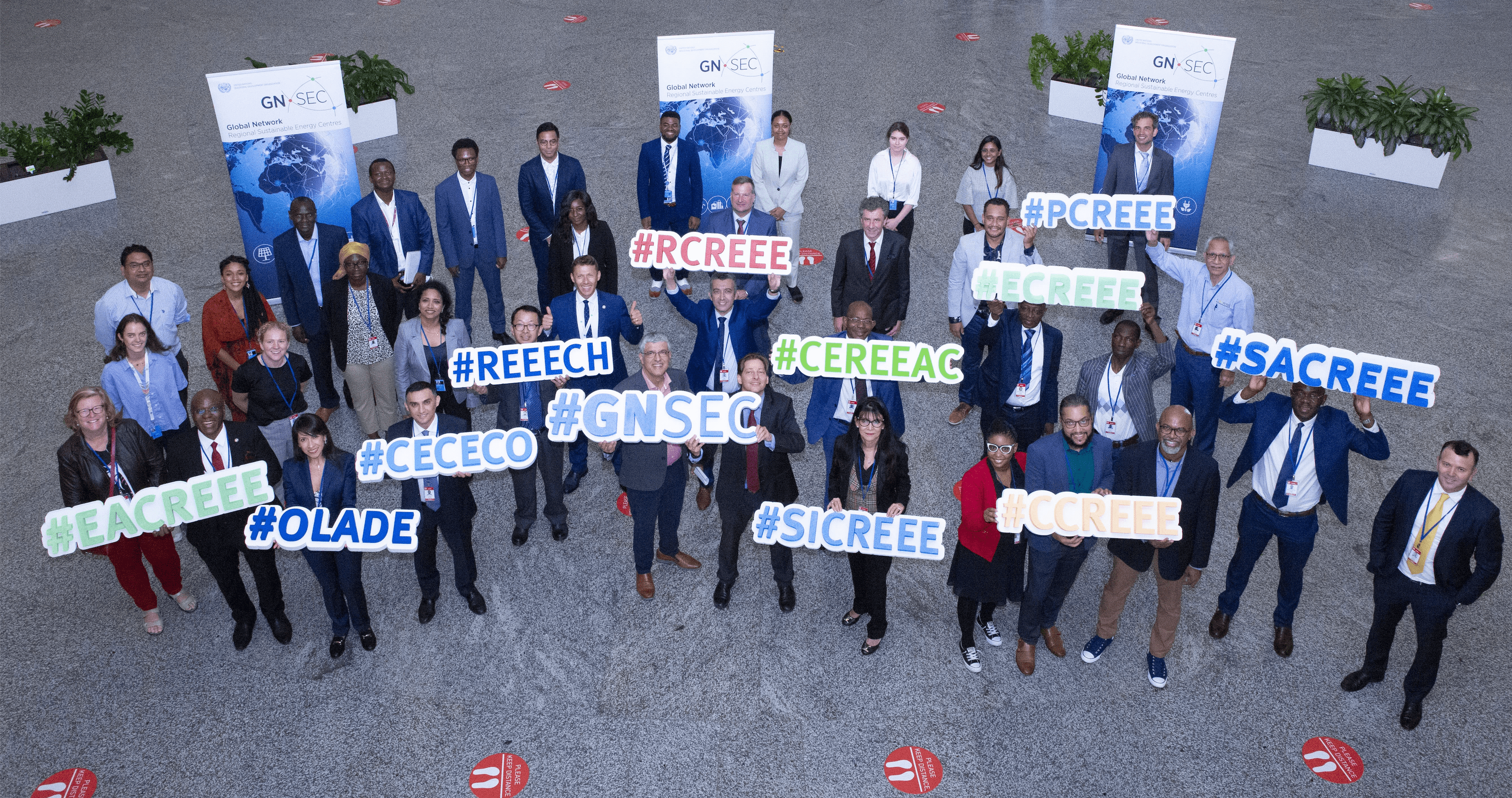 VIENNA - The United Nations Industrial Development Organisation (UNIDO) convened the Fifth Steering Committee of the Global Network of Regional Sustainable Energy Centres (GN-SEC) with support of the Governments of Austria, Norway and Spain, from 5 to 8 September 2022 at the Vienna International Centre.
The heads of ten centres, representing various economic communities and more than 108 developing countries from the Africa Arab, Asia Pacific, Latin America and Caribbean regions concluded with a clear message: "In times of fossil fuel price and climate escalations, regional cooperation is needed more than ever to accelerate the transition towards renewables and energy efficiency".
Delegates also highlighted the difficulties in accessing climate financing for regional programmes. Regional cooperation can contribute to economies of scale by facilitating progress and joint learning, harmonization of policies and market standards, shared resources and intelligence, replication of best practice, as well as bundling of projects and efficient financing. The centres will jointly advocate for better recognition of the "missing regional link" to reach local level at COP27. The Centres are calling on development finance institutions, climate finance, and multilateral donors to include within its planning, regional allocations that will catalyze investments to achieve local level development impact.
The GN-SEC Steering Committee reviewed the platform's annual work plan, fostering South-South and triangular cooperation on common energy challenges and solutions. The deliberations focused on priority themes for joint implementation including inter alia energy efficiency, renewable energy technologies deployment, and the promotion of innovative financing mechanisms or business models to sustain energy interventions.
The GN-SEC programme was launched in 2010. UNIDO supports regional economic communities in developing countries to create sustainable energy centres to drive the energy transition "from the region for the region". Today, the network comprises ten centres in the Arab and African region (ECOWAS, SADC, EAC, Arab League, ECCAS), Asia and Pacific (SPC, ICIMOD, ECO), as well as Latin America (CARICOM, SICA).
The GN-SEC centres serve thirty-eight of forty-six least developed countries (LDCs) and thirty-two of thirty-six Small Island Developing States (SIDS). The global GN-SEC platform, hosted by UNIDO in Vienna, Austria, facilitates joint coordination, learning, programmes, events and initiatives between and amongst the centres of various regions. It provides a "virtual" maker-space for South-South and triangular cooperation, activities and joint project developments.
The programme receives support from the Austrian Development Agency (ADA), the Austrian Federal Ministry for Europe, Integration and Foreign Affairs (BMeiA), the Royal Norwegian Ministry of Foreign Affairs and the Spanish Cooperation Agency for International Development (AECID).
For further information is available at: www.gn-sec.net and to find out more about UNIDO regional energy initiatives, please contact:
Martin LUGMAYR, Sustainable Energy Expert
Alvin Tepo TOGBA, Project Associate