VIENNA, 8 May 2018 - Baobab Capital (Pty) Ltd has agreed to co-fund a United Nations Industrial Development Organization (UNIDO) project to support the development of sustainable business solutions for higher value-added bush-based products in Namibia. UNIDO Managing Director, Philippe Scholtès, and the Managing Director of private equity fund, Baobab Capital (Pty) Ltd, Jerome Kisting, have signed a Trust Fund Agreement worth €400,000.
The immediate objective of the project is to reduce bush encroachment by stimulating the utilization of invasive bush species for the production of animal feed and charcoal. The production process will be an important source of jobs. (See here for more details about the project.)
Ambassador Simon Madjumo Maruta, Permanent Representative of Namibia to UNIDO, thanked Baobab Capital (Pty) Ltd, which jointly with the Government of Finland is supporting sustainable development of Namibia. He said that this project would address a number of important dimensions such as climate change and food security, and facilitate the creation of decent jobs and environmental sustainability.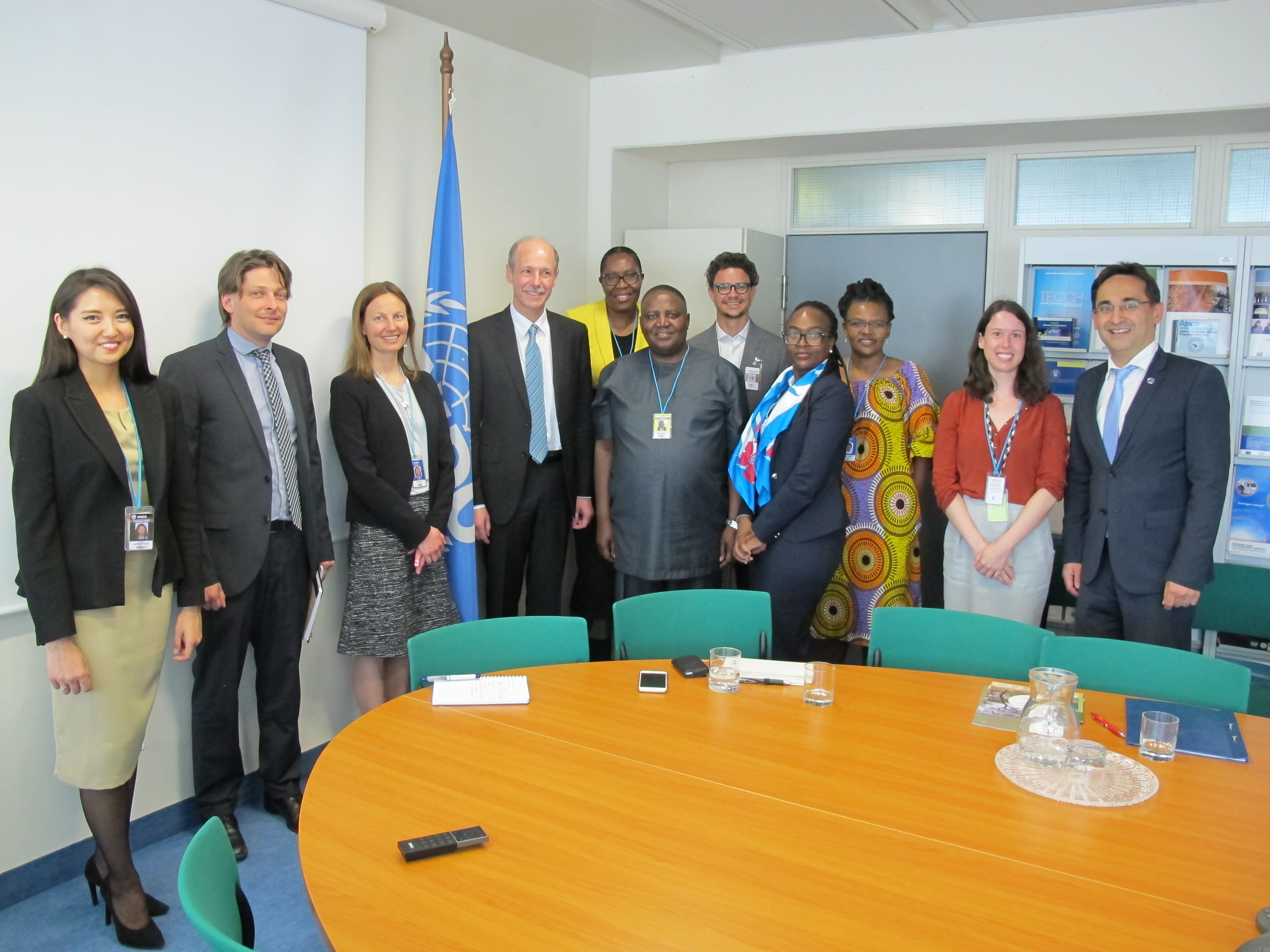 UNIDO Managing Director Philippe Scholtès remarked that participation and co-financing by local investment partners in Namibia is warmly welcome and supported by UNIDO. He said it also serves as an example of a multi-stakeholder partnership designed to leverage additional investment, as promoted by UNIDO through its Programme for Country Partnership model.
After signing the Trust Fund Agreement, Managing Director of Baobab Capital (Pty) Ltd, Jerome Kisting, stated that "Industrialization through development of bush-based production in Namibia serves as a strong driver for economic and social development. It is our intention to further intensify the cooperation with UNIDO and national partners for sustainable industrial development of Namibia."
For further details please contact:
Farrukh Alimdjanov, Project Manager
Kawira Anne Bucyana, Project Manager
Khaled El Mekwad, UNIDO Representative