Addis Ababa, 9 January 2018 - The project "Improving the Sustainability and Inclusiveness of the Ethiopian Coffee Value Chain through Private and Public Partnership", funded by the Italian Agency for Development Cooperation (AICS) and implemented by the United Nations Industrial Development Organization (UNIDO), represents a productive example of a Public-Private Partnership initiative to support and improve the Ethiopian coffee value chain.
Thanks to a constructive and fruitful engagement with the Ethiopian Coffee and Tea Development and Marketing Authority, and the partnership with illycaffè and the Ernesto Illy Foundation, the project aims to become replicable experience for UNIDO and its partners.
The project unfolds through three levels of intervention (the field-crop production and soil management level, the value chain level and the institutional level), and aims to strengthen the Ethiopian coffee sector by adding value to the coffee produced in the country.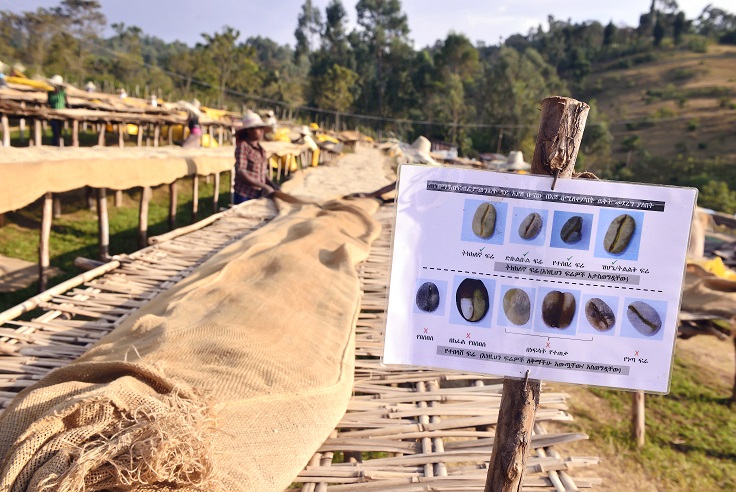 The project's activities include, but are not limited to: capacity building and training for more than 9.000 coffee farmers in Aleta Wondo (Southern Nation Nationalities and People Regional State) and Delo Mena (Oromia State); the renovation of 15 coffee farmers' cooperatives washing stations and coffee drying stations; technical support and development of a tailor-made business plan for the Sidama Coffee Farmers' Cooperatives Union and the Burka Yadot Cooperative Union; technical support and capacity building for the Ethiopian Coffee Roasters Association; capacity building for institutions by way of international study tours to the main coffee producing and exporting countries; the development of a comprehensive communication strategy for the Ethiopian Coffee and Tea Development and Marketing Authority, as well as for the creation of national branding and marketing strategy for "Ethiopian Coffee".
Moreover, though the fruitful engagement with ECTDMA, illycaffè and the Ernesto Illy Foundation, the project is working to establish the Coffee Training Centre (CTC) in Addis Ababa, based on the model of the Università del Caffè. The CTC will enable Ethiopian coffee stakeholders to improve their knowledge and skills.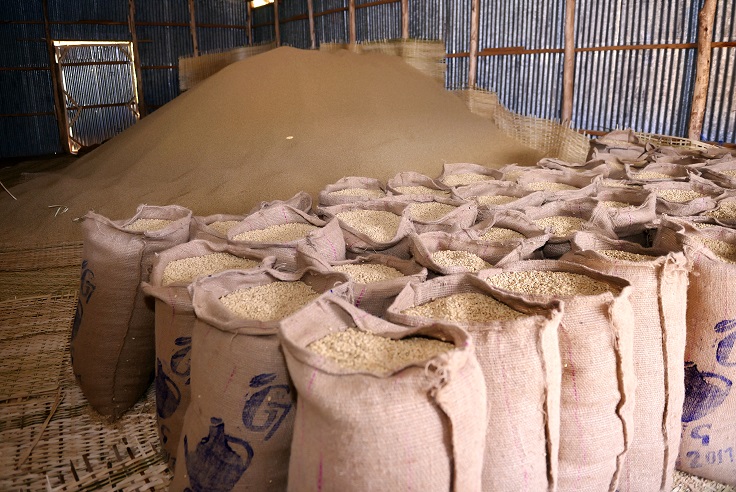 Furthermore, illycaffè and Fondazione Ernesto Illy each year offer a scholarship to a young Ethiopian coffee practitioner to attend the six-month Coffee Economics and Science Master's course at the Università del Caffè in Trieste, Italy. 
Agriculture remains central to Ethiopian structural transformation and poverty reduction efforts. The agricultural sector contributes 44 per cent of GDP, while industry's share remains relatively small, accounting for 13 per cent of GDP.
The coffee sector is of major importance for Ethiopia and its economic development: green coffee solely represents 31 per cent of exported goods in 2017, and the coffee sector is a major source of cash income and employment for millions of farming families (an estimated 20 million people live from coffee production and processing). Ethiopia is the foremost African coffee producer and the fifth largest producer in the world. Ethiopian coffee represents about 10% of the world coffee production.
For more information see:
UNIDO promotes partnerships between governments of Brazil and Ethiopia to boost coffee industry in Ethiopia
Italy and UNIDO sign agreement to help increase incomes of Ethiopian coffee producers