TORIT COUNTY, South Sudan, 15 November 2018 – The United Nations Industrial Development Organization and the Great Ruaha Drilling (SS) company have organized trainings in the Torit County of South Sudan to help ensure sustainable food security through enhanced capacity to provide access to water for communities. Thirty members of the water management committee and 14 pump mechanics received training on the maintenance and repair of boreholes.
"There is no life without water," said Johnson Sebit, Director General of South Sudan's Ministry of Physical Infrastructure, adding that water is a necessity for the community to implement activities such as growing crops and other income-generating activity. "The training not only imparted the community pump mechanics with practical knowledge and skills on repairs and rehabilitation of boreholes but also enabled the community to have access to water."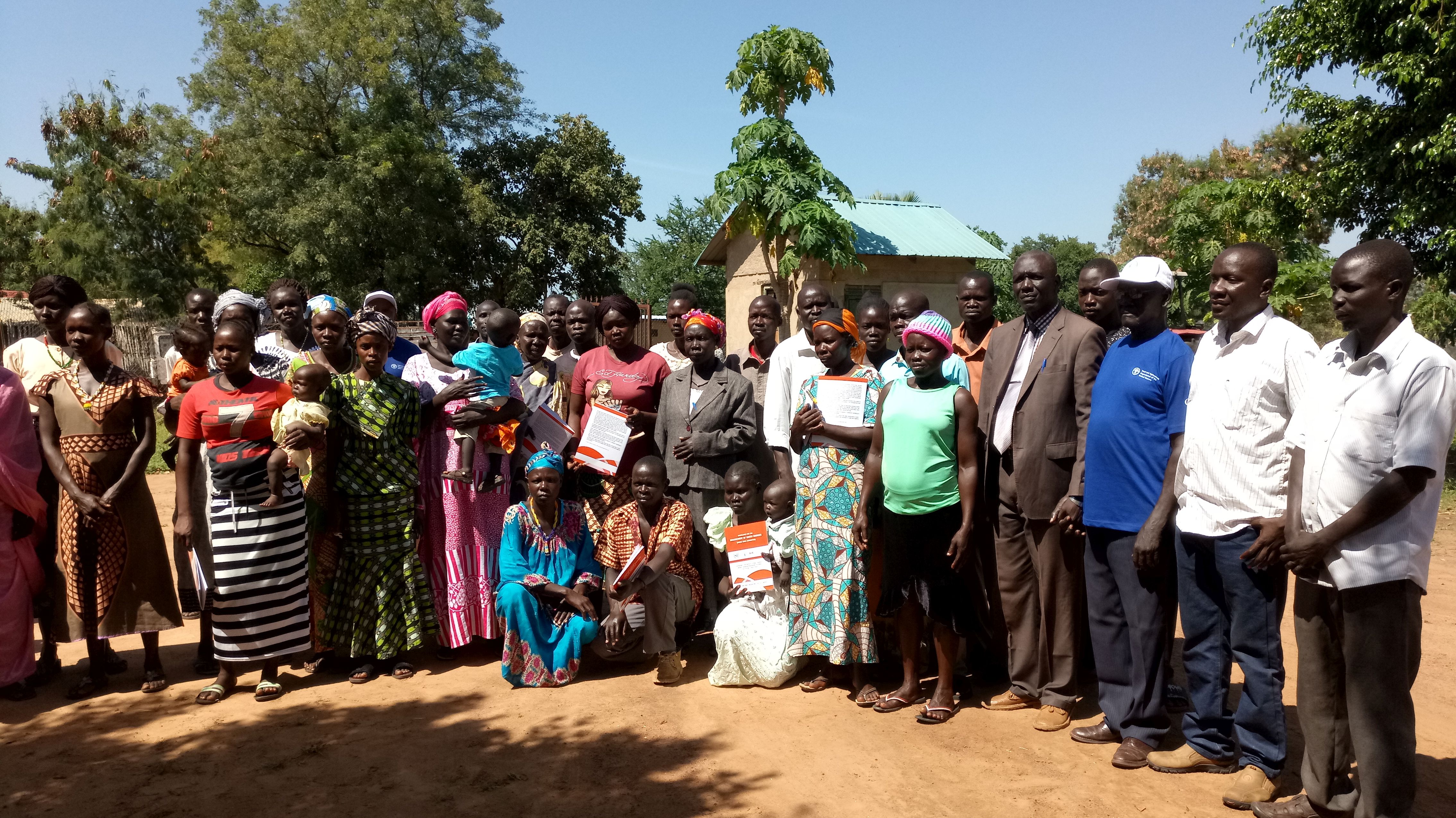 The training was conducted as part of a project implemented in South Sudan by UNIDO and the Food and Agriculture Organization of the United Nations (FAO) with funding from the Government of Canada. The aim is to reduce conflicts resulting from a lack of water and to increase agriculture productivity and livelihood diversification.
Water management committee members of selected boreholes in Hai Kuku, Hai Mairo, Hai Police, Hai ilihum, Hai Dumac, Torit East Technical and Ilihum Primary School were also trained to assist with the maintenance and sanitation of the water environment. In total, seven boreholes from the mentioned locations were rehabilitated during the training.
"We understood the training very well during the practical session and that is why two of our colleagues rehabilitated the borehole in Ilihum on their own. With the toolkit given to us, we shall try our best to support the community to have access to water," said Peter Louis Lomoro, leader of the trainees.
Esther Kenyi, UNIDO Project Officer, said: "The training is paramount as it adds values to the lives of the trainees in terms of knowledge and skills gained which not only can be used for sustaining the functionality of the boreholes but also provides opportunities for employment."
Mariano Tulu from the Ministry of Physical infrastructure's Department of Water and Sanitation thanked UNIDO for providing complete special, standard and masonry toolkits to the community pump mechanics. ''You are now equipped and ready to support the community to have access to water," Tulu told the trainees.
For more information, please contact:
Gerald Cirilo Reyes
Programme Advisor
UNIDO Agro-Industries Technology Division