ULAANBAATAR, 23 November 2018 – The findings of an in-depth assessment, which aimed at strengthening Mongolia's wool, cashmere and leather production industries and related academic institutions, were presented today during a technical workshop, organized at the facilities of the National Association of Mongolian Agricultural Cooperatives.
UNIDO's international textile expert, Linus Wu, visited factories and training and research institutions in Erdenet, Darkhan and Ulaanbaatar cities during the month of November to assess the current situation and provide technical recommendations. Based on this, Wu is developing technical training plans and programmes together with relevant factories, universities and business associations.
The workshop was organized as part of a European Union (EU)-funded project implemented in partnership between the United Nations Industrial Development Organization (UNIDO), the Food and Agriculture Organization of the United Nations (FAO) and the Government of Mongolia, with the aim of supporting employment creation in the country. The textile component of the project aims to create job opportunities by upgrading spinning and finishing processes and market promotion, as well as by strengthening technical skills and capacities in the wool, cashmere and leather production sectors.
"The Government of Mongolia is implementing the "Cashmere" Programme and it is good see that the project activities are contributing to the implementation its objectives, such as human resource capacity building, product quality improvement, and export promotion," said B. Batkhuu, Director of the Department for the Coordination of Light Industrial Policy Implementation at Mongolia's Ministry of Food, Agriculture and Light Industry, during the workshop.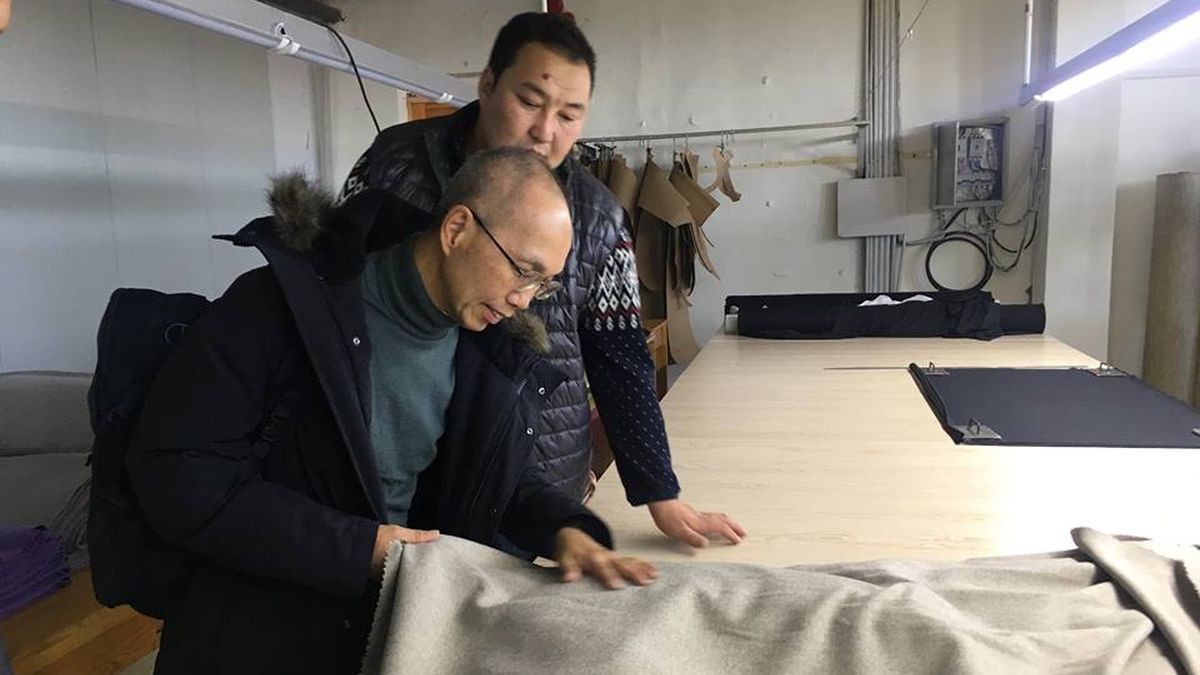 UNIDO National Project Coordinator Gungaa Munkhbolor added that: "The project will surely contribute to the employability efforts in the light industry sector and ensure the retention of skilled labour."
Key requirements were highlighted during the workshop, including the need for practical trainings to solve issues in the spinning and finishing processes at textile factories.
D. Enkhtuya from the School of Industrial Technology at the Mongolian University of Science and Technology (MUST), said: "We are grateful to Linus Wu for his technical advice on the development of appropriate training programmes and methods for strengthening the capacity of universities and the Research and Development Institute of Light Industry under MUST that will focus on training professionals  and introducing international practices in light industry."
Yo Enkhtur, Board membre of Mongolian Wool Textile Association, added: "We are delighted to see that this significant contribution is being made towards increasing the overall competency of our association's member factories through implementing the best practices in the textile industry."
The workshop was attended by over 70 representatives from the MoFALI, the EU, UNIDO,  UNFAO,  business associations, manufacturers and academia.
Find out more about the project here.
For more information, please contact:
Gungaa Munkhbolor,
UNIDO National Project Coordinator