Excellencies,
Ladies and Gentlemen,
It is my pleasure to welcome you to the 2021 celebration of Africa Industrialization Day.
The theme of today's commemoration reminds us of the need to build back better, based on a renewed commitment for an inclusive and sustainable industrialization in Africa.
This theme is in line with the African Union summit on industrialization and economic diversification of Africa, and I am pleased to note that this alignment seems to indicate a strong signal of African leaders to accelerate the structural transformation of their economies and to embrace an inclusive and sustainable industrialization as a reality.
The time for action is now!
Excellencies,
Ladies and Gentlemen,
To achieve the aspirations and goals of the 2030 Agenda, Africa must make best use of opportunities to address structural shortcomings concerning economic growth and development, some of which have been exacerbated due to COVID-19.
The AfCFTA is one such opportunity, as it offers a concrete avenue for African economies to recover from the socio-economic impact of the pandemic and to build back better. Among others, the AfCFTA is expected to catalyze the structural transformation from resource- and low-technology-based economies to more diversified knowledge-based economies, while promoting product diversification through increased market access.
The commencement of trading under the AfCFTA in January 2021 — a market which brings together 1.3 billion people in a $3.4 trillion economic block — has a potential of lifting up to 30 million Africans out of extreme poverty. The agreement will also boost intra-African exports by around $50 to $70 billion, promote industrialization, create jobs, improve women's access to trade opportunities and improve competitiveness of African industries on the global stage.
However, for the AfCFTA to be successful, deliberate efforts are required to address structural transformation and industrialization, promote regional value chains, upgrade capacities and industrial skills, and address digital infrastructure and capacities to make best use of the Fourth Industrial Revolution.
The triple planetary crisis of pollution, climate change and biodiversity loss, and the global commitments made under the Paris Agreement present further challenges and opportunities for Africa industrialization and economic diversification.
While the findings of the Sixth Assessment Report of the Intergovernmental Panel on Climate Change predict increasing vulnerabilities, the global drive towards "net-zero" by mid-century is expected to drive fundamental changes in the modes of production and consumption, influencing competitiveness and access to markets.
In addressing these challenges and opportunities, particular attention shall also be given to the establishment of multi-stakeholder partnerships and effective coordination mechanisms.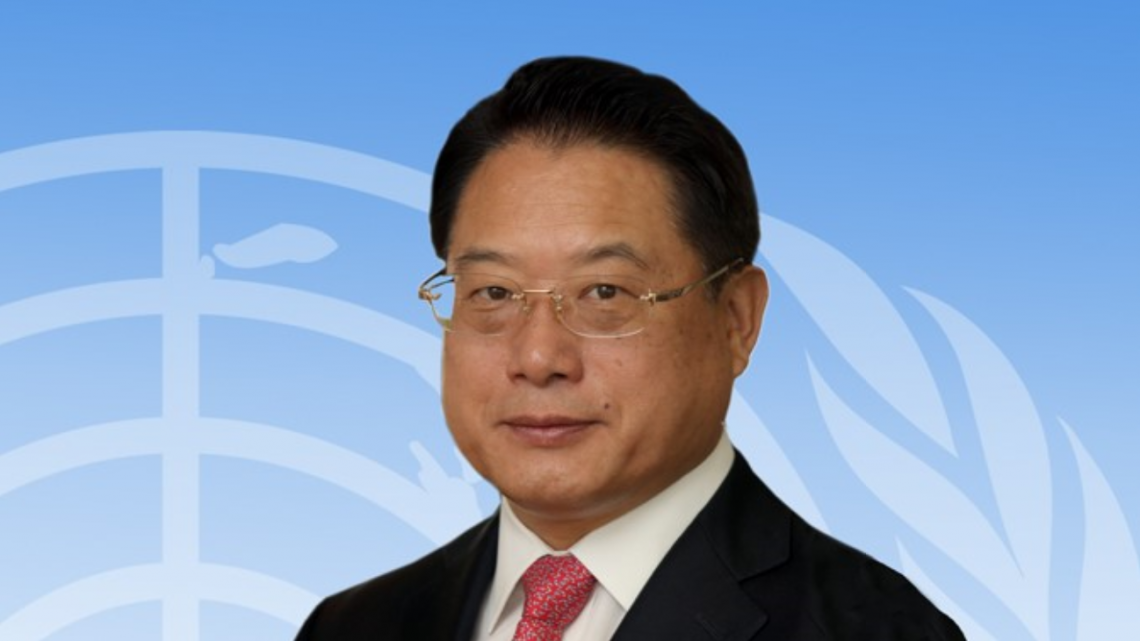 Excellencies,
Ladies and Gentlemen,
Over the years, and based on lessons learned in the implementation of the various decades for Africa's industrial development, including the ongoing Third Decade, UNIDO and IDDA III partners have an enhanced vision and action plan that will contribute effectively in supporting Africa's efforts towards inclusive and sustainable industrial development.
Responding to the demand resulting from the scaling-up of its development cooperation with African countries, UNIDO is determined to address associated challenges and to expand its service offer.
Moreover, this vision is supported by a global partnership for Africa's sustainable development in the framework of IDDA III in a mutually beneficial win-win scenario at the global and regional levels. To this end, UNIDO is committed to building sustainable partnerships with governments, donors, development finance institutions and the private sector.
We stand ready to support this process through the implementation and expansion of our innovative Programme for Country Partnership and other programmatic frameworks.
Excellencies,
Ladies and Gentlemen,
I am very confident that, going forward, our efforts targeted at promoting inclusive and sustainable industrialization in the AfCFTA era will yield tangible results.
The ideas and experiences that will be shared during this commemoration day and during the Africa Industrialization week will help shed light on evidence-based and home-grown solutions to ensure the successful acceleration of inclusive and sustainable industrial development in Africa.
I look forward to our continued partnership through our commitment echoed in the Third Industrial Development Decade of Africa implementation roadmap.
I wish you a great Africa Industrialization Day!