UNIDO's Multilateral Industrial Policy Forum
21 March 2023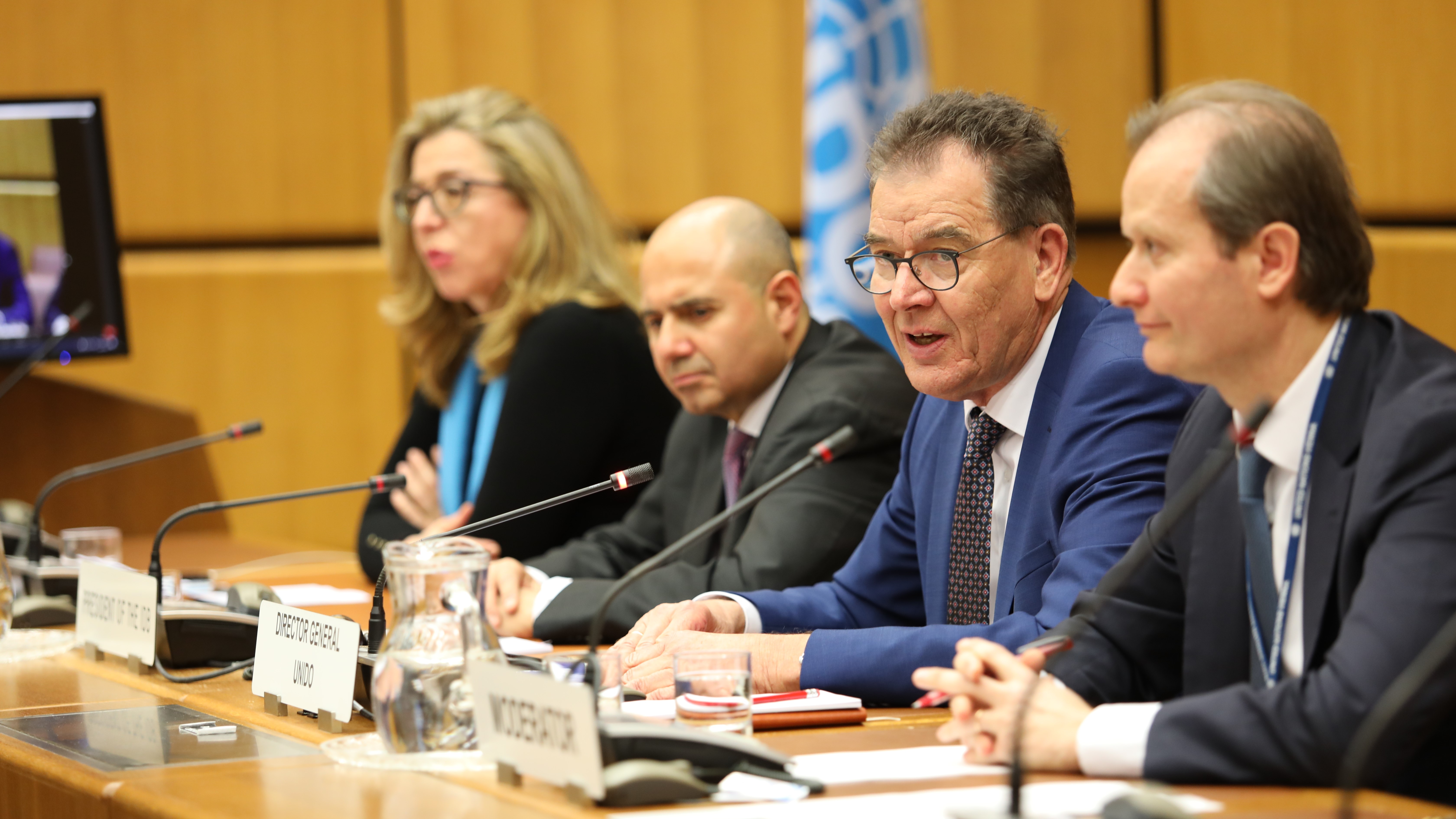 VIENNA – Participants at UNIDO's Multilateral Industrial Policy Forum (MIPF) highlighted the renewed focus on industrial policy's role in driving economic growth and advancing the Sustainable Development Goals (SDGs).
On the first day of the Forum, policymakers and experts shared their practical knowledge and experiences about the necessary ingredients of industrial policy to advance the 2030 Agenda and close the digital divide.
In his opening remarks, UNIDO Director General, Gerd Müller emphasized that transformational change in developing countries can only be realized through stronger global solidarity and commitment. Additionally, a substantial scaling up of development finance, as well as investment in technology, innovation, infrastructure and human capital development are needed.
Keynote speaker Jeffrey Sachs, Director of the Center for Sustainable Development at Columbia University, stressed that the lack of adequate finance and developing countries' huge debt can only be tackled through stronger multilateralism. He said that is the only way to make any meaningful progress towards achieving the SDGs and closing the gaping digital divide.
Professor Sachs also argued that the achievement of a net-zero energy system can only be realized if it is underpinned by certain pre-conditions, including long-term strategic planning based on a commonly shared vision.
The second day focused on concrete examples of energy efficiency, green hydrogen, digital transformation, and gender-sensitive policies. The examples presented showed that these policies can positively impact economic growth while also promoting sustainable industrialization.
The MIPF participants also highlighted the importance of gender disaggregated data and increased access for women entrepreneurs to better working conditions, jobs, finance, technology, innovation, education, and training to ensure that no one is left behind.
For more information, visit https://www.unido.org/MIPF2023 or contact mipf@unido.org