LONDON, 18 February, 2019 – Urgent action is needed to protect millions of men, women and children exposed to toxic levels of mercury through gold production every year, according to the backers of a new USD 180 million programme to reform the artisanal and small-scale mining (ASGM) sector.
"From smartphones to wedding rings, gold passes through all of our hands every day. But for most of us the source of that gold, and its real cost, remains a mystery," said Gustavo Fonseca, Director of Programmes at the Global Environment Facility (GEF). "Introducing safe, mercury-free technologies into the ASGM sector will help provide a safe transition to job formality and dignified work for millions, while putting an end to the environmental impacts that can pave the way to sustainably produced gold."
Every year, more than 2,700 tonnes of gold is mined around the world. Around 15 per cent of this amount is produced by artisanal and small-scale miners – the majority of them in developing countries – working without the protection of industry regulations on health or safety, among others. With many miners relying on toxic, mercury-based extraction methods, the ASGM sector is also the world's single largest source of man-made mercury emissions, releasing as much as 1,000 tonnes of mercury – almost 40 per cent of the global total – into the atmosphere every year, impacting human health and the environment.
Launched today at London's Goldsmiths' Centre, the GEF-backed Global Opportunities for the Long-term Development of the ASGM Sector (GEF GOLD) programme aims to reduce the use of mercury in artisanal gold mining and introduce and facilitate access to mercury-free extraction methods, while also working with governments to formalize the sector, promoting miners rights, safety and their access to markets.
Spanning eight countries, the five-year programme is a partnership between the GEF, the United Nations Development Programme, the United Nations Environment Programme, the United Nations Industrial Development Organization (UNIDO), Conservation International and the governments of Burkina Faso, Colombia, Guyana, Indonesia, Kenya, Mongolia, the Philippines and Peru.
"The widespread use of mercury in the artisanal and small-scale sector affects the environment and people, particularly in developing countries," said Philippe Scholtès, Managing Director of Programme Development and Technical Cooperation at UNIDO.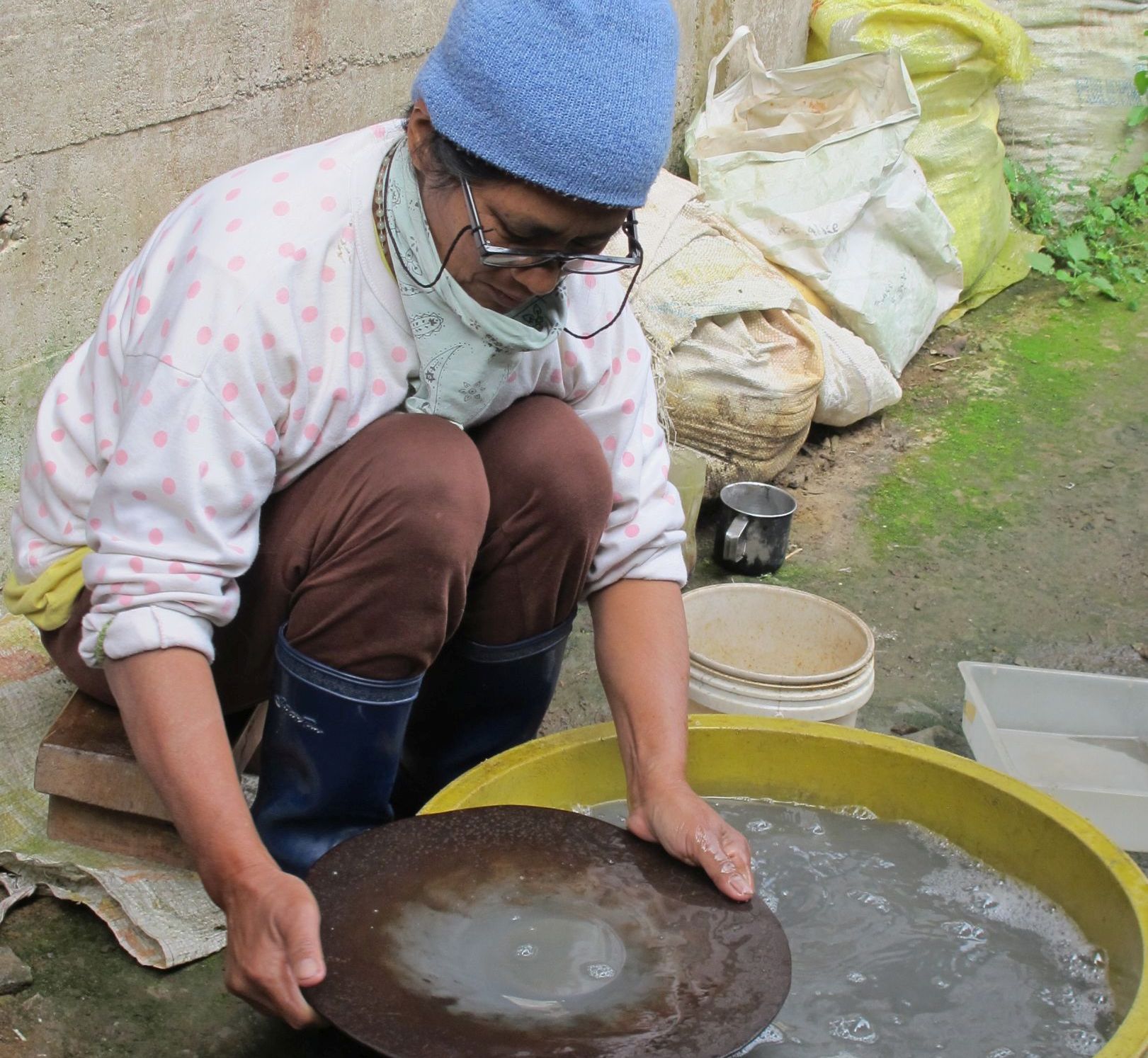 "UNIDO is proud to be a part of the GEF GOLD programme, which supports innovative and viable solutions focusing on formalization, access to markets and finances, mercury-free technologies and awareness raising. UNIDO will be working in Burkina Faso, and jointly with UNEP in Mongolia and the Philippines, with the aim of providing sustainable livelihood for the miners and their communities."
By phasing out mercury use, the programme aims to achieve eventual mercury emission reductions of 369 tonnes, supporting countries' commitments under the Minamata Convention on Mercury to reduce and, where feasible, eliminate mercury use in the sector.
Alongside working directly with artisanal and small-scale miners and national authorities, the GEF GOLD programme will work with the private sector across industries and partners to promote compliance with international standards on responsible mineral supply chains.
Find out more about UNIDO's Mercury Programme here.
For more information, please contact:
Jerome Stucki
Industrial Development Officer
UNIDO Department of Environment