Junior Professional Officer (JPO) Programme


What is the JPO Programme?
Junior Professional Officers (JPOs) are recruited under bilateral agreements between UNIDO and donor Member States to work for development projects under UNIDO's wide fields of competence in key priority areas of its work.
The JPO Programme is a unique opportunity for you as a donor, to sponsor a young graduate from your country to acquire professional work experience in the field of international cooperation. It is also an opportunity for your national to launch their career in one of the organizations of the UN system. JPOs bring the diversity that is essential to the workforces of international organizations.

Impact for Member States
JPOs are required for key priority areas of UNIDO's work. In many cases, such areas are also aligned closely to the priorities established by the donors for their development cooperation activities. You may propose placements of your JPOs in positions based on your national development cooperation strategies. Likewise, efforts shall be made to place JPOs in priority areas of UNIDO, ensuring mutual benefits to both you and UNIDO.
As the donor, you would then announce the job profile for the competitive process at the national level, resulting in a final shortlist of candidates recommended to UNIDO's Director general for selection.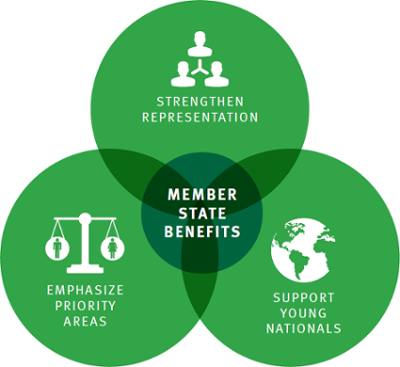 Impact for JPOs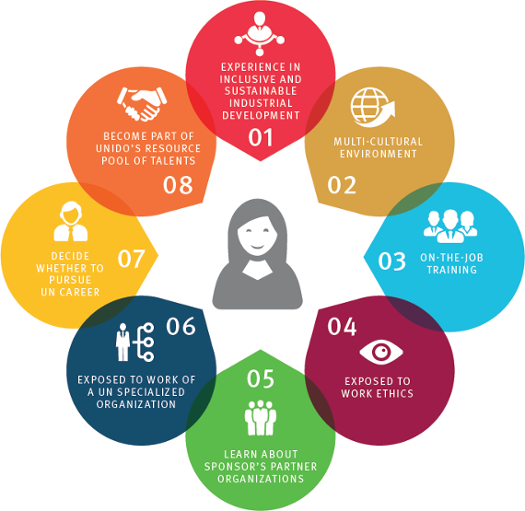 Senior Staff Members who came through the JPO Programme
"My stint as a JPO . . . gave me an opportunity to create networks, share ideas, make my case and ultimately, paved my entry in the Secretariat."

Managing Director, Programme Development and Technical Cooperation Division


Phillipe Scholtès' story
| | |
| --- | --- |
| "I owe my entire career to UNIDO considering that I started at the age of 22 and a half!" | |
"UNIDO gave me the unique opportunity to work in over 80 countries . . . ."

Officer-in-Charge, Department of Agricultural Development


Gerardo Patacconi's story
Desired Profile of a JPO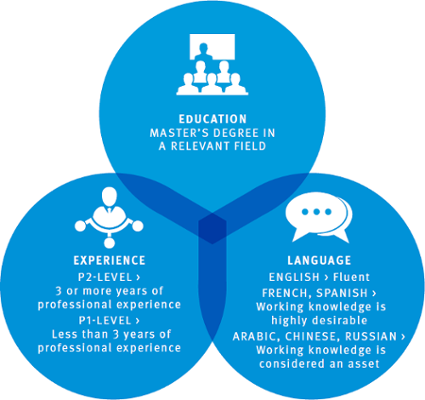 What is expected of a JPO?
When joining UNIDO, the expectation is for the JPO to (a) contribute to UNIDO established practice and priority areas; (b) undertake assignments that include staff and career development elements for the JPO and (c) receive proper supervision by the immediate supervisor or First Reporting Officer (FRO).

What is the programme's duration?
The usual duration of the JPO programme is 24 months. Upon the donor's request, this may be extended to 36 months or shortened to 12 months.

Countries Supporting the JPO Programme
To have an overview of some statistics on our JPO programme, please visit JPO Facts and Figures. UNIDO is grateful to its member states of China, Germany, Italy, Japan and Kuwait for currently supporting the JPO programme.

How can a JPO Donor Agreement be secured?
An exchange of communications can be triggered by any of the parties, whether it is your Representative to International Organisations based in Vienna or through UNIDO's Strategic Donor Relations Division. The end result shall be a signed Agreement.
For more information, please email us: Staff.Services@unido.org

Download UNIDO Brochure: JPO Programme Brochure

Other downloads:
JPO Donor Agreement Template
Framework for the JPO Programme