Annual Report 2008
Message from the Director General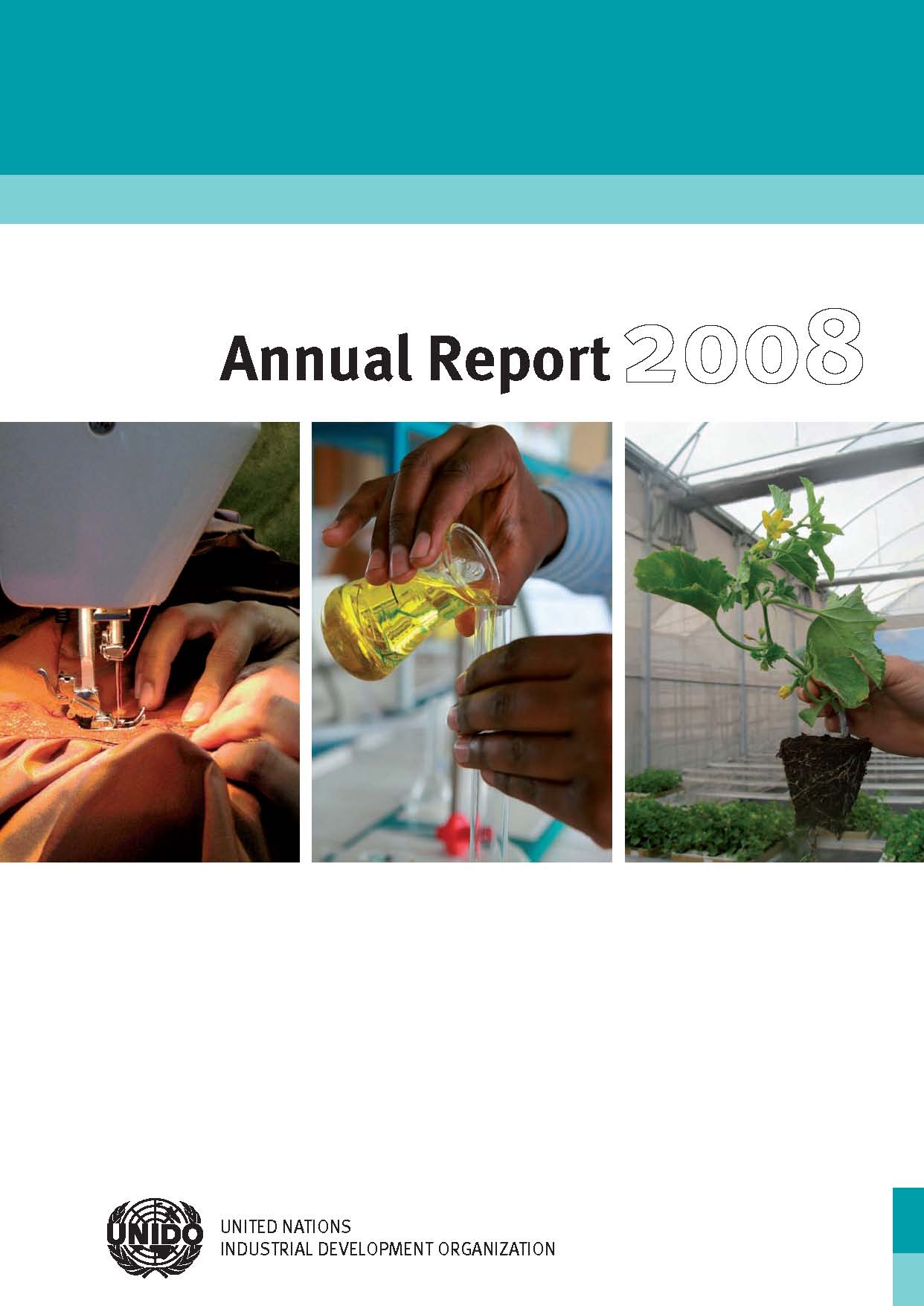 Seldom has the world faced so many global threats and challenges of the type that arose in 2008. The crises that emerged during the year, stemming from extreme volatilities in the global fuel, food and financial markets, have sharpened the focus on the economic and social vulnerability of people in all nations, but of those in the poorest countries in particular. To these, the daunting challenge of climate change must be added. At a time when, according to the United Nations Millenium Goals Report 2008, we finally observed an emerging downward trend in poverty around the world, this situation poses the greatest challenge to our common welfare for some decades.

UNIDO has not been standing still in the face of these new threats. Our response has been to make every effort to encourage the growth of industry in the fight against poverty. The core of UNIDO's mandate, which is to advance sustainable industrial development and international industrial cooperation, has now assumed an even greater urgency than heretofore.

The Annual Report 2008 seeks to provide the reader with a snapshot of an Organization in motion. It describes a number of innovations undertaken over the past year to ensure that UNIDO is at the forefront of streamlined business practices and results-based management (RBM), including the adoption of the new medium-term programme framework (MTPF) 2010-2013, the first such document to be based entirely on RBM principles.

Moreover, I believe it shows an Organization which is actively reducing poverty, which is dismantling real barriers to trade, which is putting an end to harmful industrial emissions and building up access to energy. The figures also bear this out. Technical cooperation delivery achieved in 2008 amounted to $124 million, a substantial increase on the figure of $117 million in the previous year. UNIDO's excellent funds mobilization performance was maintained, with a total of $155 million reached. The sum available for future implementation increased to $312 million, which is the highest level recorded in UNIDO's history.

The present Report follows UNIDO's dedicated thematic focus, illustrating clearly how our activities are successfully targeting outcomes that enhance industrial policy and build up institutions in the public and private spheres. The Report also highlights how UNIDO tailors its services according to country and regional needs.

I trust that you will find in this Report an Organization robust in knowledge and experience, flexible and solution-oriented in methodology and delivery, and ready to work in partnership to meet the challenges ahead.