Annual Report 2009
Message from the Director General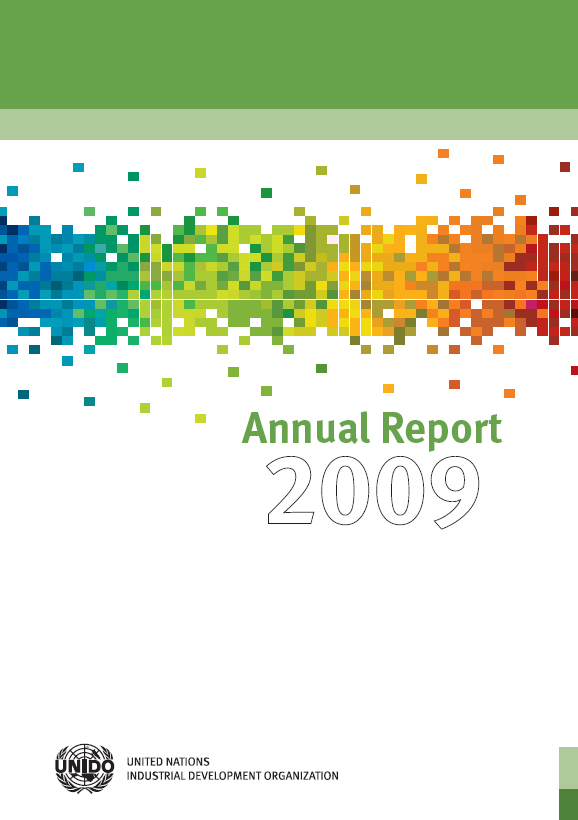 2009 was a challenging year for global development efforts. A number of existing and emerging megatrends — including the ongoing food-fuel-finance crises, rising populations in the developing world, the expansion of the illicit economy, unequal globalization and energy scarcity — converged and together wreaked havoc on the poorest countries that are home to the bottom billion. Climate change, described by Sir Nicholas Stern as "the greatest market failure the world has ever seen", multiplied the risks emanating from these megatrends.
Yet there were positive and promising developments too. There was an accord in Copenhagen, marking progress towards a broad and all-encompassing agreement. In spite of its complexities, the process under the United Nations Framework Convention on Climate Change remains the most inclusive, participatory and transparent way forward. Another positive sign was the unremitting trend towards improved energy efficiency, waste minimization and pollution prevention. By 2009, global energy intensity was 33 per cent lower than in 1970, while about 15 per cent of global stimulus packages had a strong 'green' flavour. Fortunately, these trends are set to continue.
UNIDO has taken a proactive approach in the face of these developments. As the United Nations specialized agency set up to link development with private sector industry, we paid special attention in 2009 to achieving growth through greening industry, renewable energy and the transition to a low-carbon economy. The Annual Report 2009 contains detailed information on the major events we organized as part of our green industry initiative, such as the Vienna Energy Conference, the Manila International Conference on Green Industry
in Asia, and the Global Renewable Energy Forum in Léon, Mexico. It also describes the technical cooperation services provided by the Organization in helping Member States green their industries.
This report also details the continued growth in UNIDO technical cooperation delivery. The actual volume of project services delivered in 2009 was over $139 million, a significant increase on the figure of $124 million achieved in the previous year. The sum available for future implementation exceeded $355 million by the end of the year, the highest level ever recorded.
We are proud of this sustained growth in delivery, but we also know it is just one measure of success. Throughout the year, I sought as Director-General to further enhance the quality of the services UNIDO provides to help countries lift themselves out of poverty. To achieve this requires change in both organizational culture and processes. To this end, with the investment of Member States, in 2009 the seeds were sown in what is now our new Programme for Change and Organizational Renewal. Detailed information on the ongoing change management process is contained in chapter 2.
It is my hope that this report will provide the reader with a clear view of UNIDO
achievements in support of its mission: inclusive, equitable and sustainable industrial development that holds the promise of prosperity for all.