Annual Report 2011
Message from the Director General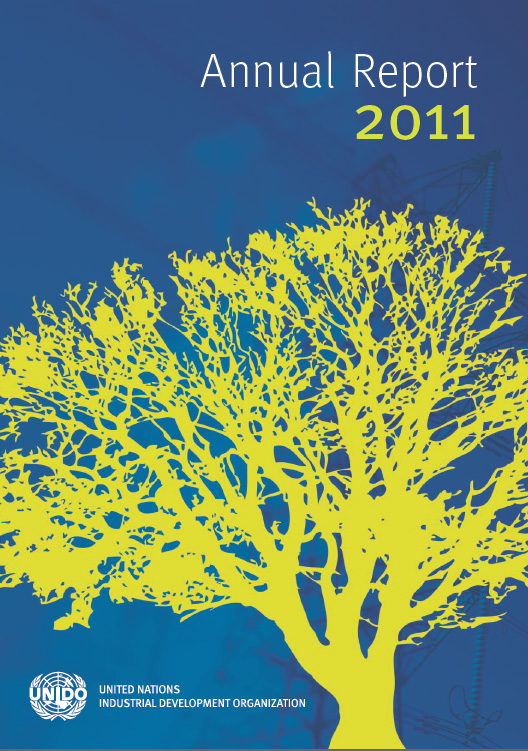 This year's Annual Report contains a wealth of information on the extensive range of services provided and results achieved by UNIDO during 2011, although it must by necessity only feature a representative number of snapshots and not the entire album. While the format of the Report is much the same as last year, we have responded to numerous requests for a factual and quantitative description of the impact of our services by including a cross-section of results oriented factsheets on projects and programmes in different sectors and different regions in chapter 7. In an effort to disseminate the Report as widely as possible as well as to enhance the reading experience for our stakeholders, we have released, on a trial basis, an electronic version of the Report for e-book readers and tablet devices, initially in three languages. I hope that the new e-pub format will make information on UNIDO even more easily accessible, in the most user-friendly manner possible and I look forward to your feedback.
In addition to describing the Organization's activities in 2011, the Report also provides a taste of better things to come. As the new systems brought in by our change management programme become fully operational, I look forward to a more detailed and systematic reporting of results achieved in future editions of the Annual Report. The special feature at the end of chapter 2 contains more information on this subject.
One of the highlights of the year that placed the world's spotlight on UNIDO was the convening in June of the Vienna Energy Forum that paved the way for the declaration of 2012 as the International Year of Sustainable Energy for All. Both the Forum itself and its many side events attracted a large audience that included eminent personalities involved in the energy debate. The Vienna Energy Forum is described as a special feature to chapter 5.
To download as e-pub, right click here and save link as