Annual Report 2012
Message from the Director General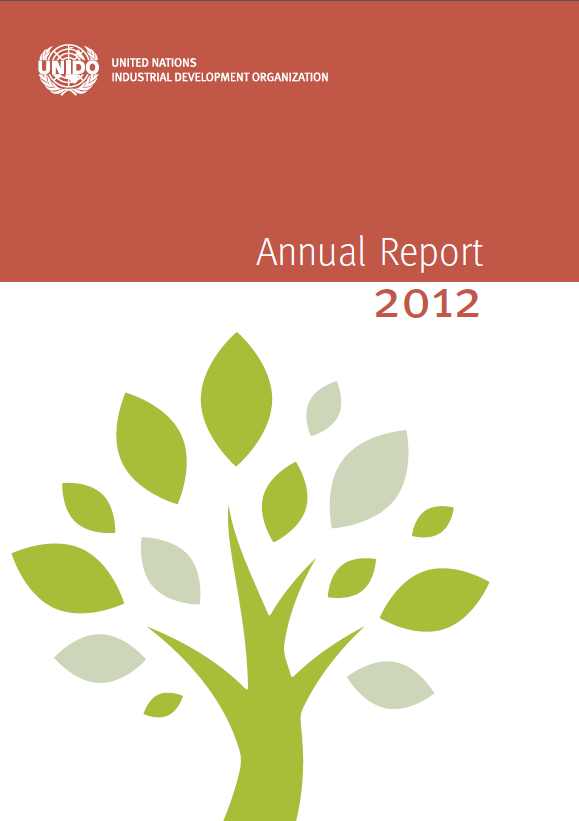 UNIDO is an organization of which anyone associated with it—its staff, its beneficiaries, its donors or other stakeholders—can be immensely proud. The impact of its projects and programmes would do credit to a very large organization let alone an organization that has, over the years, had to face significant resource constraints. I believe that the enforced stringency has enabled us to sharpen our focus and become a centre of excellence on those issues closest to our mandate. 
We have endeavoured in this brief account of our work in 2012 to provide readers with concrete evidence of the impact of our programmes and projects. For the sake of economy, this year's Annual Report is slightly more compact than last year's, but readers can study UNIDO in greater depth at our newly designed website as well as other UNIDO databases. 
It has been very encouraging to note the continuing increase in our technical cooperation delivery over the past few years, which has now reached a historic level. The confidence of UNIDO's Member States in the Organization is heartening, as is the growing partnership with stakeholders in those countries that are no longer contributing to our regular budget. One of our greatest strengths is our ability to harness the private sector in our efforts to build sustainable industries. At the same time, by creating capacities within developing countries, we are enabling them to emerge as effective trading partners in the global marketplace. This Report describes several initiatives undertaken with multinational Partners where pro-poor business partnerships have enabled micro, small and medium enterprises in developing countries to reach international markets. 
UNIDO has continued to prove itself a worthy partner within the United Nations system on a range of issues. Our long experience and proven expertise in energy issues has catapulted us to the forefront of efforts to provide universal access to sustainable energy by 2030. 
Many of our projects either target women specifically, or include an important component to ensure that women in developing countries, particularly the poorest among them, are empowered to make a genuine and lasting contribution to the welfare both of their communities and their countries as a whole. 
The United Nations Conference on Sustainable Development (Rio+20) laid the foundation for a new set of sustainable development goals that would guide the work of the international community in the years after 2015, the deadline for the attainment of the Millennium Development Goals. As an organization that is committed to eradicating poverty, supporting inclusive and equitable economic growth and promoting sustainable patterns of consumption and production, UNIDO is uniquely competent to deal with all three dimensions of sustainable development. It was particularly gratifying to note the positive response to UNIDO's Green Industry Platform as part of our Green Industry Initiative.