Annual Report 2013
Message from the Director General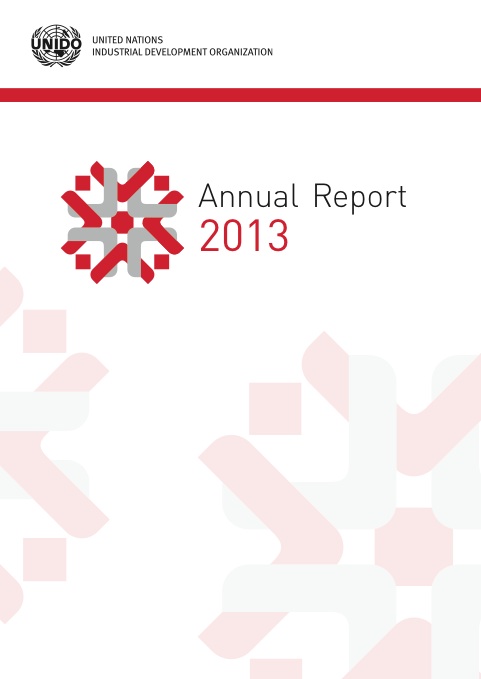 This past year was one of change both for the Organization and for me personally. For UNIDO, it brought recognition of the vital contribution of industry to inclusive and sustainable development as well as a strong endorsement of UNIDO's strategic role in the process, while I had the honour and privilege to be selected by Member States to lead the Organization along a fresh yet familiar path for the next four years. I have no doubt that the valuable work carried out by UNIDO in 2013 and described in this Annual Report laid the foundation for its integration as a leading partner in the post-2015 Development Agenda debate. Of course, I share the credit for this with the entire staff of UNIDO and their untiring commitment to the Organization they serve and, most importantly, with my predecessor, Kandeh K. Yumkella, who ably led UNIDO for the first half of the year and under whose leadership it embarked on a radical and valuable process of change that I intend to pursue during my own mandate.
I came to UNIDO with a five-pillar strategy that covered its strategic position in the shifting development landscape, the quality of its services and the need for targeted solutions, the mobilization of funds, a continuation of the process of change and renewal, and the motivation and engagement of staff. These are indeed the foundations on which I hope to build up UNIDO over the coming years and I am pleased to note that the year under review saw us building brick by brick on that foundation. In this connection, I regard the adoption of the Lima Declaration: Towards inclusive and sustainable industrial development by the 15th session of the General Conference in December and the inclusion of industrialization as an item of consideration by the Open Working Group established to propose a set of Sustainable Development Goals as particularly important developments in 2013.
We have been helped greatly by a strong support network, starting with our recipient countries—developing countries and those with economies in transition—as well as key supporters from the industrialized world that recognize the imperative of strong, inclusive, sustainable and resilient industrial and economic growth to remove the scourge of poverty from our planet. An entire chapter of this Annual Report describes the valuable partnerships UNIDO enjoys with organizations, institutions and different sectors of society. The Report also looks at networks, set up or championed by UNIDO, that catalyse development efforts.
The need for brevity in a report of this kind does not allow it to do full justice to each and every success achieved by UNIDO during the year. I would invite readers to look at our website and discover for themselves just what a difference UNIDO is making to improve lives and livelihoods across the continents.
LI Yong, Director General of UNIDO