Annual Report 2015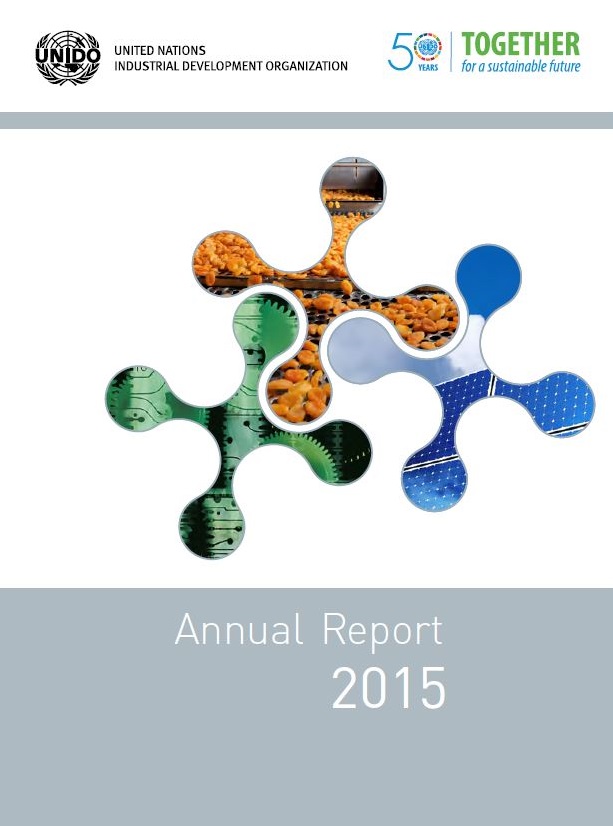 Marking the transition to a new era in the global fight against poverty, 2015 was a critical year for the international community. With the 2030 Agenda for Sustainable Development and its 17 Sustainable Development Goals (SDGs), the United Nations General Assembly adopted a universal vision of creating equitable, prosperous and environmentally sustainable societies.
UNIDO is well positioned within this new integrated approach to fulfil its mandate of inclusive and sustainable industrial development. In the years ahead, UNIDO will further consolidate its role as the reference organization supporting national efforts towards inclusive and sustainable industrialization—recognized as instrumental for the achievement of the SDGs.
The Annual Report 2015 showcases UNIDO's achievements in delivering a diverse portfolio of services to its Member States. The report is structured according to the Organization's three guiding pillars: creating shared prosperity, advancing economic competitiveness and safeguarding the environment, as well as its cross-cutting activities on industrial statistics, research and policy guidance, standard setting and the promotion of knowledge exchange platforms and multi-stakeholder partnerships.