Establishing a solid design culture is an essential strategic asset for any country that aims to foster inclusive and sustainable economic development for generations to come. Despite being often misinterpreted as a mere decorative activity whose impact doesn't go beyond the appealing restyling of a product or a fashionable item, design has proven to be a much wider and effective leverage opportunity to stimulate growth in any type of industry, as acknowledged by worldwide academia, economists, and grassroots design initiatives.
In this scenario, the kind of creativity that design instills plays a fundamental role not only in identifying new potential businesses, fostering entrepreneurial cooperation, or giving shape to a new generation of engaging goods, but also in unlocking the potential of human capital and offering a tool for development and resilience that can build ties and strengthen our communities.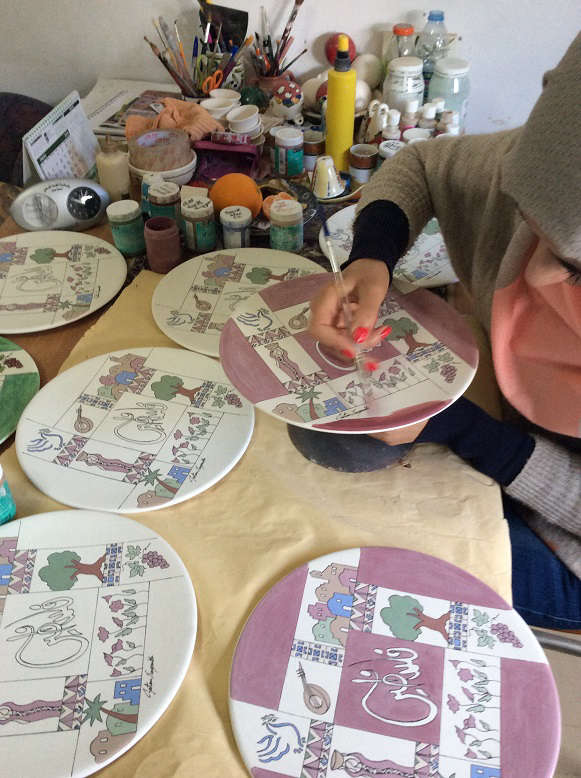 Founded in 2015 in Ramallah, Creative Palestine is a network that connects designers and entrepreneurs with various institutions such as art and design foundations, universities, and art and design NGOs, forming a common creative think tank and laboratory that is open to participation and collective collaboration.
Established under the guidance of the United Nations Industrial Development Organization (UNIDO), Creative Palestine has been funded by the European Union together with an additional contribution from the Italian Development Cooperation Agency (AICS) under the umbrella of "Creative Mediterranean". This regional development programme has, over the course of two years, built cluster-based networks within the local creative industries of seven MENA (Middle East and North Africa) countries.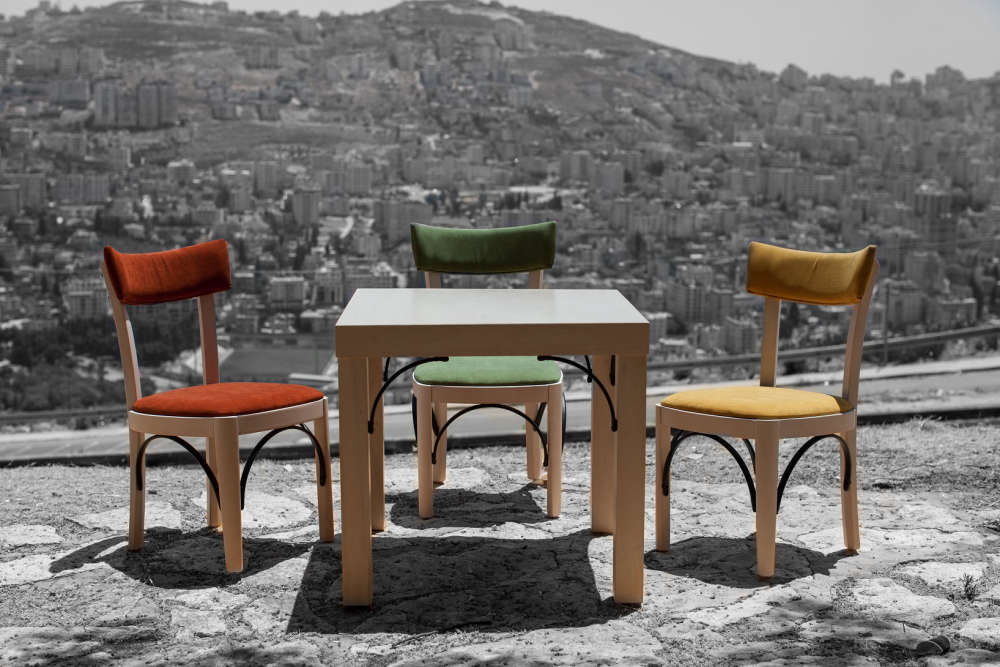 In Palestine, thanks to the vision and support of the local chambers of commerce and industry in Nablus and Bethlehem, the traditional handicrafts cluster in Bethlehem and the furniture cluster in Nablus were selected – from among several industrial sectors that competed in a call for proposals launched in partnership with the Ministry of National Economy – to be the beneficiaries of the programme's focused technical assistance.
Both clusters have promising assets: the Bethlehem Treasures Cluster gathers specialized producers of handicrafts, decorations, and souvenirs – most of them self-employed women – who work in the Bethlehem area, continuing the long tradition of olive wood carving and mother of pearl manufacturing, which dates back to the sixteenth century. The Nablus Furniture Cluster gathers over 25 companies that are located in the natural furniture hub of Nablus. Their bespoke solutions, specialized in woodworking and upholstery projects, merge craftmanship with the chance to scale their productivity to an industrial level.
See also:
Launch of the Palestine Creative Hub, a specialized fabrication lab for product development in Palestinian creative industries
UNIDO, Japan to boost the employability of youth in Palestine's garment and textile value chain
Palestinian producers display handicrafts in Vienna Christmas markets