Trieste "BRIDGE for Cities" Roadshow
Trieste roadshow was held on March 26 during the "Belt and Road Forum – Friuli-Venezia Giulia: A Strategic Partner for Europe – China Economic Relations" ("Belt and Road Forum").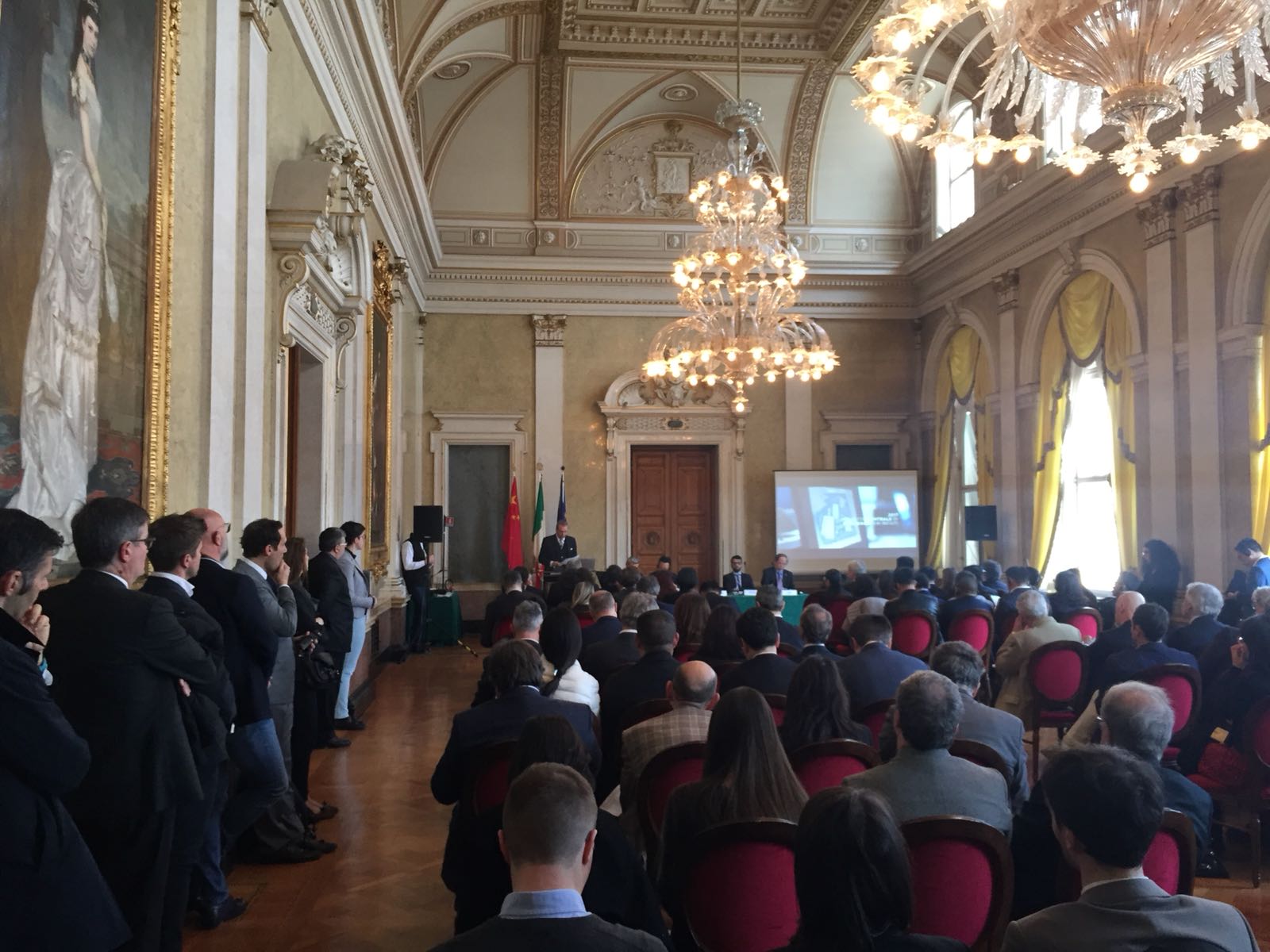 Mr. Gong - Senior Coordinator for South-South Triangular and Industrial Cooperation at UNIDO - introduced the concept of South-South and triangular industrial cooperation (SSTIC) at UNIDO and highlighted the close alignment between the Belt and Road Initiative, the mandate of UNIDO to promote and accelerate inclusive and sustainable industrial development (ISID), and the 2030 Agenda for Sustainable Development. Additionally, Mr. Gong thanked China and Italy for their contributions to advancing UNIDO's mandate, particularly through their involvement in SSTIC, and thanked the Fiuli-Venezia Giulia Region for their active participation in UNIDO's 2nd annual "BRIDGE for Cities – Belt and Road Initiative: Developing Green Economies for Cities " event.
In this context, Mr. Gong then presented the "BRIDGE for Cities" event and its overarching goal of advancing the implementation of the SDGs and the New Urban Agenda, with special attention given to the upcoming 3rd "BRIDGE for Cities" event, which aims to establish a platform centered on demand-driven matchmaking. The presentation highlighted the achievements of the 2nd "BRIDGE for Cities" event in terms of increased participation from an ever-increasing number of cities and countries, as well as increased contributions from event partners and enhanced recognition of its impact as a platform.