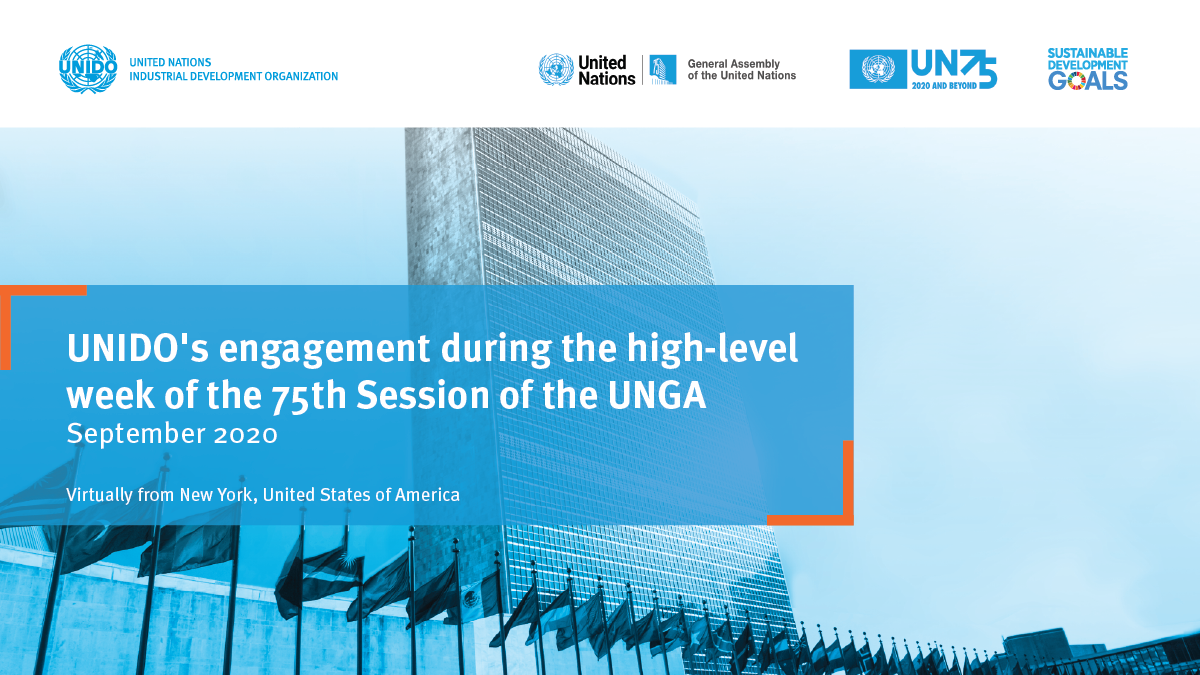 The 75th regular Session of the United Nations General Assembly (UNGA 75) opened on 15 September 2020. In the midst of the global COVID-19 pandemic, Heads of State and Government, Ministers, international organizations, representatives of the private sector, academia and civil society will convene in a virtual format, broadcast live and on-demand on UN Web TV.
During the high-level weeks of UNGA 75, UNIDO will contribute to discussions on how to accelerate the achievement of the 2030 Agenda for Sustainable Development and its 17 SDGs during the Decade of Action, through inclusive and sustainable industrial development (ISID).
The overview below informs about selected highlights.
The Journal of the United Nations and an overview of high-level events inform about official meetings. Additional side events organized by the UN family and its partners are accessible here.