Bangladesh: circularity opportunities in the textile value chain
28 February 2023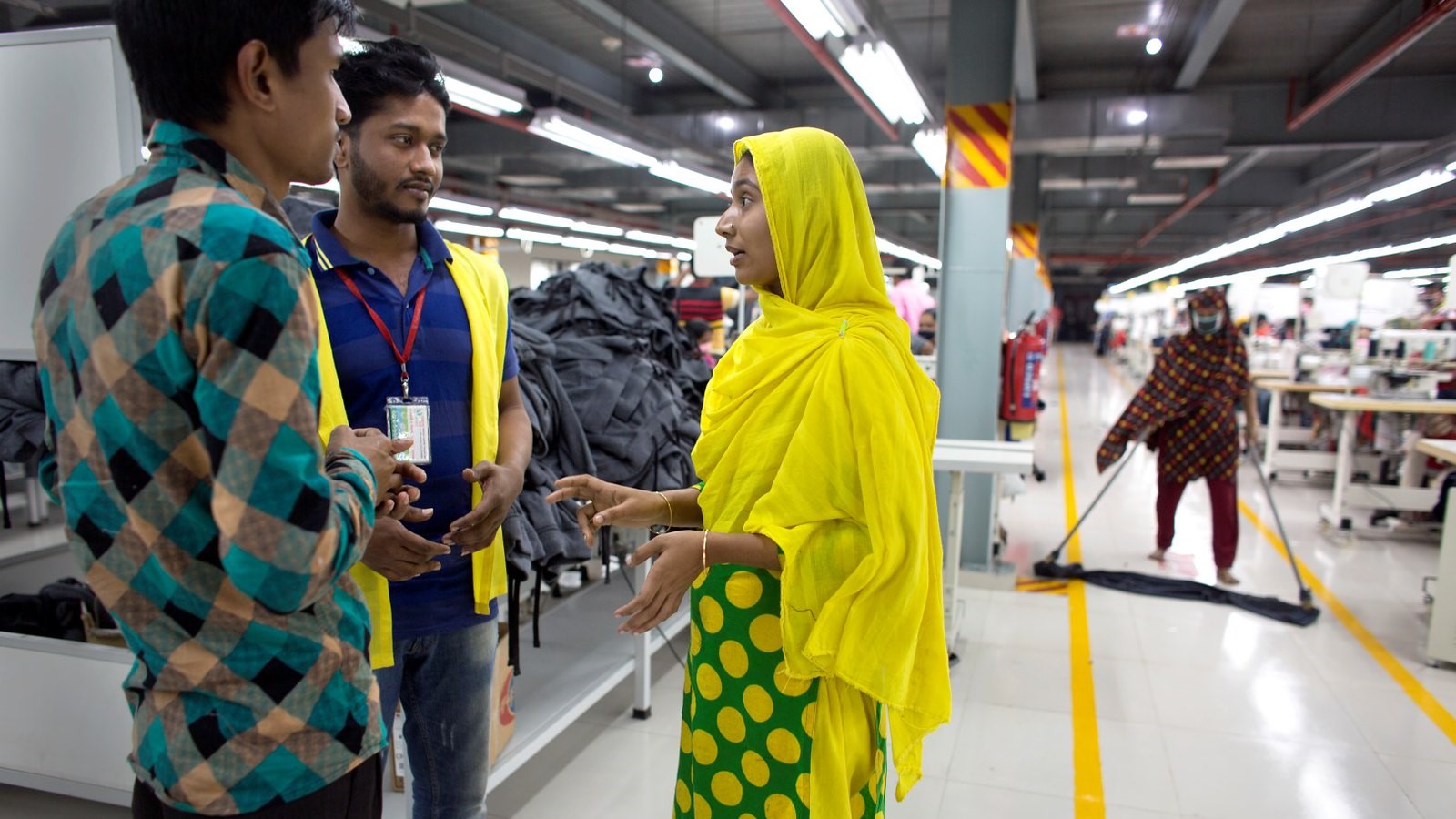 DHAKA - Over the past two decades, Bangladesh has made impressive economic progress, especially in the ready-made garments (RMG) sector. Currently, Bangladesh is the world's second largest garment exporter and the sector accounts for 84% of the country's exports. On the other hand, Bangladesh is generating around 600,000 metric tons of textile and garment waste every year. How can the country address the associated environmental challenges in a sustainable manner? What are the enabling factors for a sustainable switch to a more circular RMG sector, while keeping its competitive edge?
This was the focus of the stakeholders' roundtable: "SWITCH to circular economy of textile value chain in Bangladesh", organized by UNIDO, the Nordic Chamber of Commerce and Industry (NCCI), and the Bangladesh Garment Manufacturers and Exporters Association (BGMEA). It brought together a wide range of stakeholders: the government, policymakers, the private sector, development partners, academia and think tanks.
Opened by Zaki Uz Zaman, UNIDO Representative in Bangladesh, the roundtable also featured the participation of Anna Svantesson, First Secretary Head of Political, Trade and Communication Section at the Embassy of Sweden, and Charles Whiteley, Ambassador and Head of Delegation of the European Union to Bangladesh.
During his keynote speech, Whiteley stated, "I would like to congratulate the textile sector in Bangladesh for its readiness and capacity to successfully respond to market changes and grasp the opportunities. As the European Union we will offer continued support for the green transition in Bangladesh, including an investment framework to accompany the green transition in Bangladesh."
A panel discussion, moderated by UNIDO Chief Technical Advisor, Mark Draeck, featured representatives of, amongst others, the international policy institute, Chatham House; the multinational clothing company H&M; and the Bangladesh Garment Manufacturers and Exporters Association (BGMEA).
Faruque Hassan, President of BGMEA, underlined Bangladesh's ambition to become the textile recycling hub, to heed the call for the greening of the sector as a commercial opportunity, and to grow and diversify the export market. Participants also emphasized the need for joint efforts from all stakeholders within the sector to tackle the environmental challenges in a sustainable manner.
The roundtable concluded with a number of recommendations on raising awareness of circularity among textile and fashion industry stakeholders, identifying policy eco-systems for the textile industry, as well as rethinking the approach to textile waste in order to enable inclusive and sustainable economic growth.
Read more about the UNIDO-led SWITCH to Circular Economy Value Chains project (SWITCH2CE), co-funded by the European Union and the Government of Finland : www.switchtocircular.eu