Republic of Palau becomes 171st UNIDO member state
24 January 2023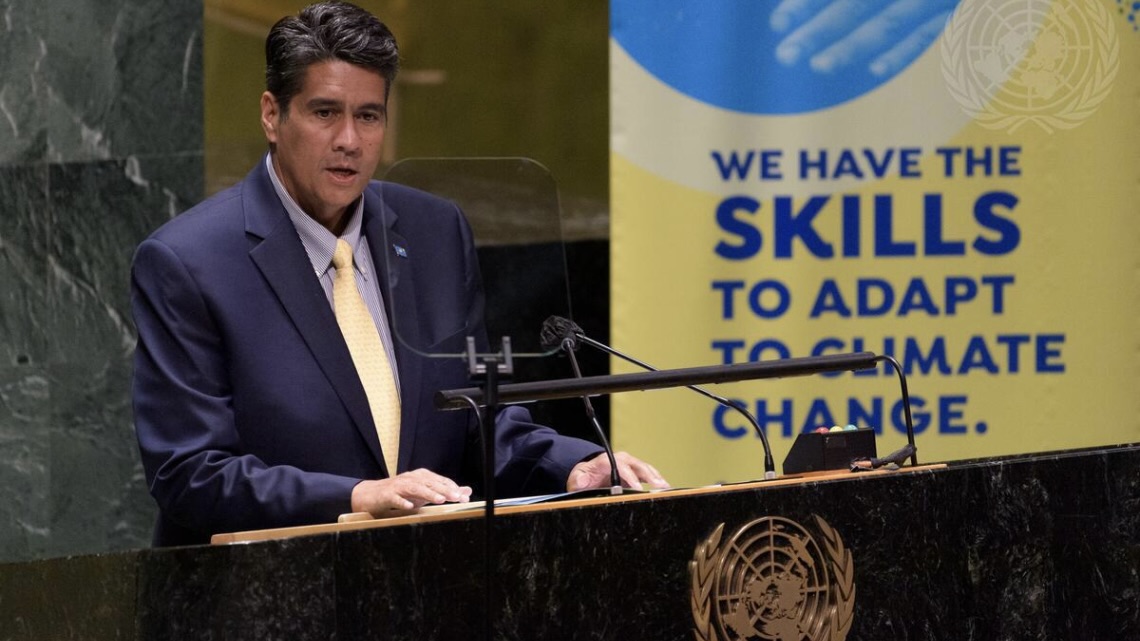 VIENNA - The Republic of Palau has become a member of the United Nations Industrial Development Organization (UNIDO).
Palau's President Surangel S. Whipps, Jr. hailed his country's accession to UNIDO membership.
"We want to strengthen and diversify our economy and move to one that is more resilient and secure. We look forward to working with UNIDO as we forge a path to provide and protect based on a sustainable blue economy," President Whipps stated.
UNIDO provides a cross-cutting approach to support sustainable and inclusive solutions for the global fisheries sector by mobilizing its international expertise in diverse areas, including private sector development, value chain enhancement, institutional capacity building, and market-driven skills development.
"I welcome our newest Member State, the Republic of Palau," said UNIDO Director General Gerd Müller. "UNIDO stands ready to support the Small Island Developing States with know-how and policy advice, especially in areas such as environmental protection, adaptation to the effects of climate change, sustainable energy and the blue economy."
Palau is a leader on ocean issues and the government is committed to a sustainable ocean economy in which effective protection, sustainable production and equitable prosperity go hand-in-hand. The Palau Blue Prosperity Plan aims to balance protection of Palau's precious marine resources with sustainable use of those resources for the benefit of all Palauan people.
The Palauan archipelago includes hundreds of coral and volcanic islands, of which 12 are inhabited. It is part of the Micronesia region in the western Pacific Ocean. More than 70% of the population of some 18,000 live on the commercial hub of Koror Island.
Fish, coconuts, breadfruit, bananas, and taro cultivation constitute the subsistence sector. Tourism grew in importance during the late 20th century but the number of visitors declined dramatically during the coronavirus pandemic. Apart from tourism, commercial activities include wholesale/retail trade, business services, fisheries and construction. Exports include tropical aquarium fish, ornamental clams and corals, coconut oil and handicrafts.
For more information, please contact:
Stein Hansen, Office of Special Operations, UNIDO
Email