UNIDO hosts the fifth Global Chemical Leasing Award ceremony
15 September 2021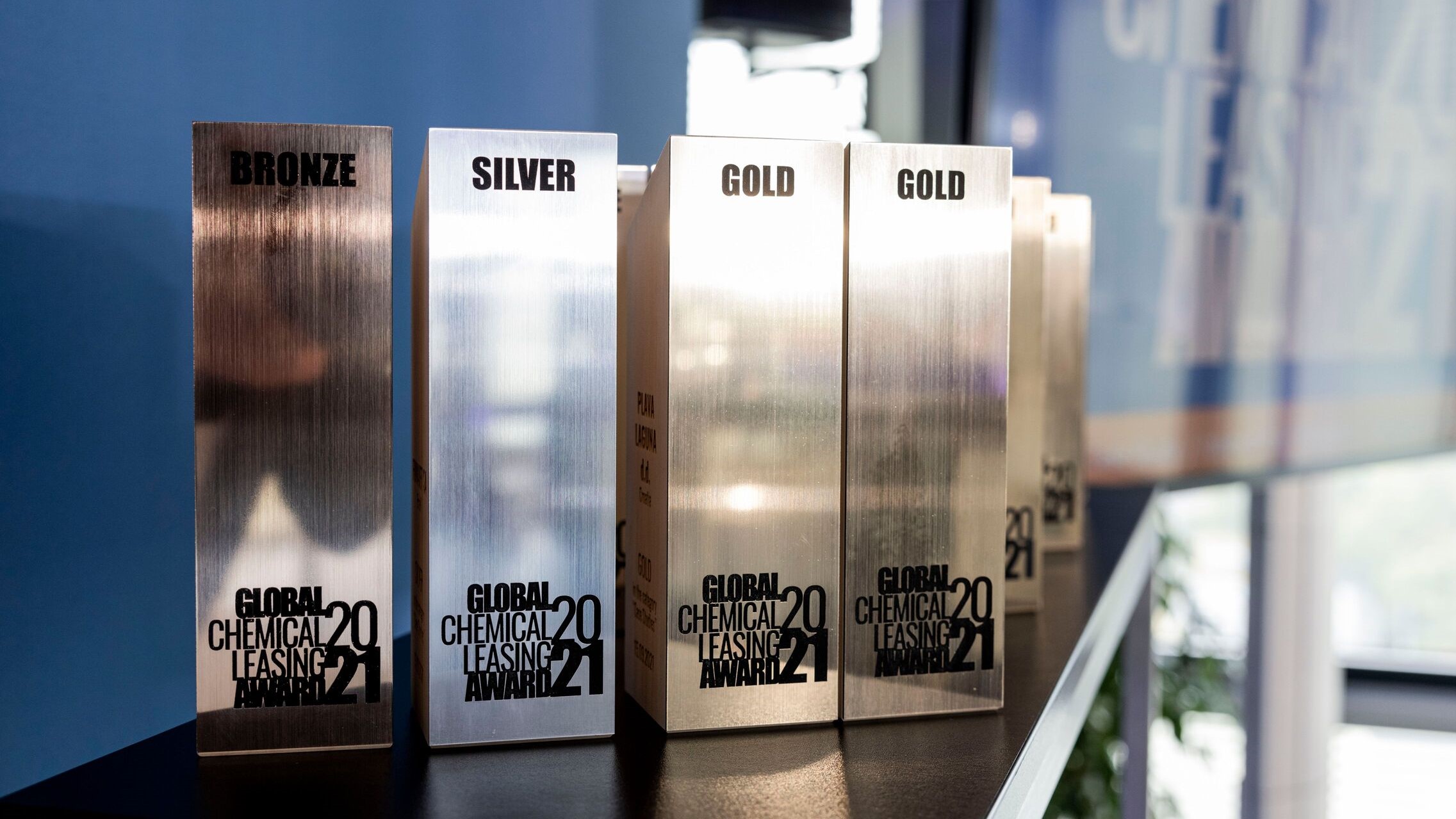 VIENNA, 15 September 2021 – Companies from around the world have been acknowledged for best practices, innovative approaches and ideas related to Chemical Leasing and similar performance-based business models for sustainable chemicals management. The award ceremony was held in a hybrid format with an in-person event combined with live streaming to a global audience.
Chemical Leasing aims at a more efficient use of chemicals in the production process by redefining the business relationship between the chemical user and the supplier. In the Chemical Leasing model, the supplier does not sell quantities but sells the function/performance of the chemical. The model aligns the interests and motivations of partners, and helps achieve a win-win situation for them and for the environment.
In his welcoming remarks, Stephan Sicars, Managing Director at the United Nations Industrial Development Organization (UNIDO), said, "We are very proud at UNIDO to be able to host this award for the fifth time. Chemical Leasing gives us something not only for today, but also for the future. It helps to develop more resource-efficient industries but also societies."
He continued, "We all are aware of big challenges: climate change, pollution, biodiversity, etc. We need to be more careful with the resources that we have. Chemical Leasing is a means to achieve this, at the same time leveraging power of industry. I am happy that 92 applicants, in particular companies, despite of difficulties of the COVID time when many enterprises were shut, participated at the award!"
Gold award winners of the four main categories were:
Case Studies - Plava Laguna and Ecolab (Croatia);

Innovation - Smart Chemistry Smach (Ecuador);

Research - Sinomine Specialty Fluids (United Kingdom) and

Women-led Initiatives - Equator Bottlers (Kenya).
A full list of award winners will be available here.
The award ceremony was co-organized by UNIDO together with the Austrian Federal Ministry of Climate Action, Environment, Energy, Mobility, Innovation and Technology; the German Federal Ministry for the Environment, Nature Conservation, and Nuclear Safety, the German Environment Agency; the Swiss Federal Office for the Environment; and the European Association of Chemical Distributors.
The first Global Chemical Leasing Award was organized in 2010, and was followed by ceremonies in 2012, 2014 and 2018. Since 2004, UNIDO has been promoting the Chemical Leasing concept with the direct support of Austria, Germany and Switzerland.
At the end of the ceremony, Elizabeth Bogosian, Ambassador and Alternate Permanent Representative of Uruguay to UNIDO, confirmed the commitment of her government to join the Declaration of Intent on Chemical Leasing, and embed this business model in Uruguay's national policies. The declaration was created in 2016, signed first by UNIDO, the Austria, Germany and Switzerland, followed then by Peru, Serbia, El Salvador and Sri Lanka.
For more information, please contact:
or
Photo credit: Stefan Joham