UNIDO publishes International Guidelines for Industrial Parks
29 November 2019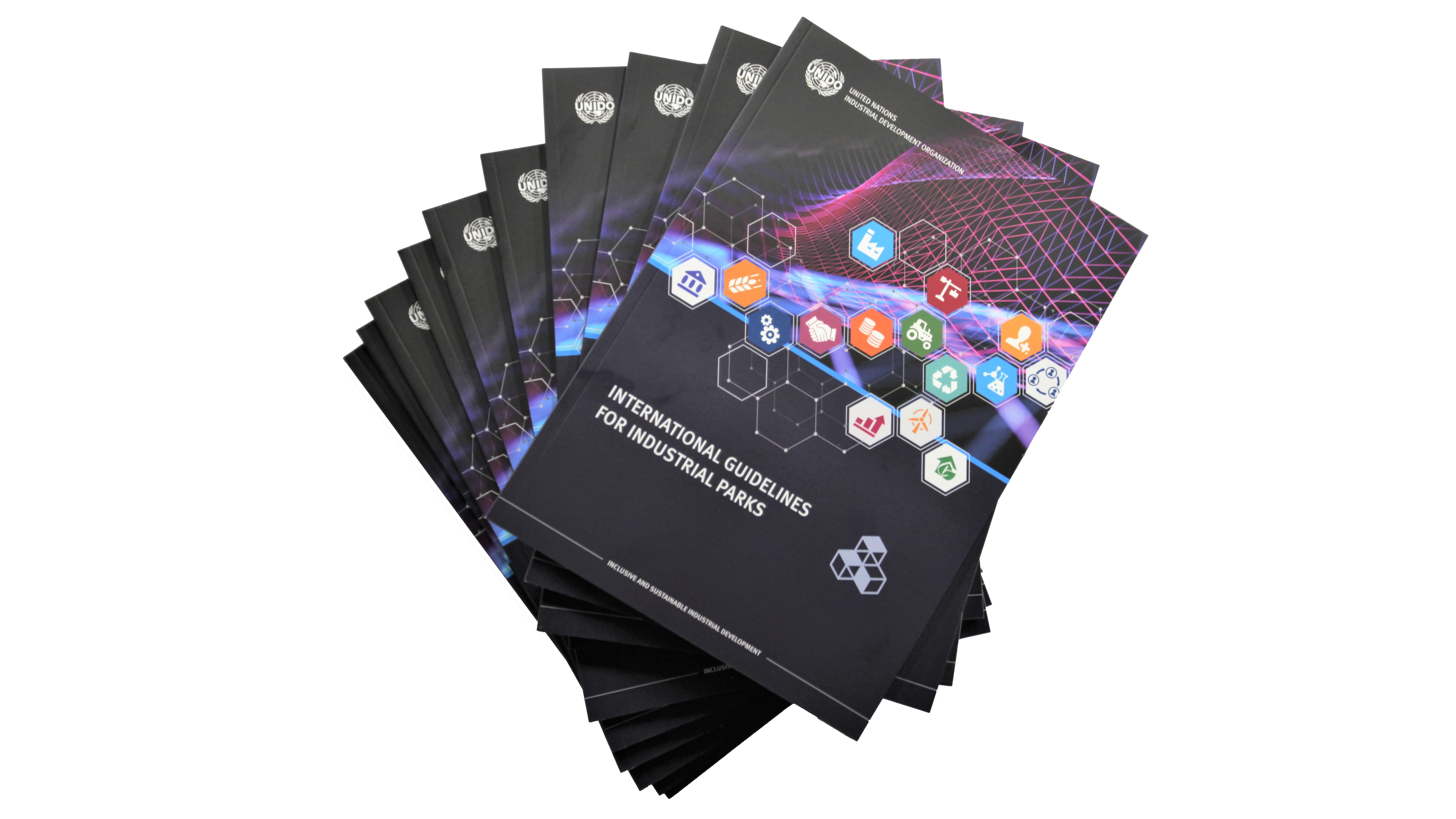 VIENNA, 29 November 2019 – The United Nations Industrial Development Organization (UNIDO) has published the International Guidelines for Industrial Parks providing step-by-step advice on the planning, development and operation of industrial parks for different stakeholders, including industrial park regulators, developers, operators, tenants, partners (such as multilateral development agencies) and financial institutions. The Guidelines are relevant to both existing and new industrial parks in various international contexts, with a focus on the needs and challenges that developing countries and middle-income economies face.
The publication was launched during the side-event on industrial parks, which took place on 6 November 2019, in Abu Dhabi, on the sidelines of eighteenth session of UNIDO's General Conference. It builds on UNIDO's extensive experience in promoting the establishment of industrial parks, export processing zones, special economic zones and eco-industrial parks around the world to support sustainable growth through industrial development. The Guidelines were developed to help countries benefit from UNIDO's expertise in capacity-building and technical assistance at different stages of industrial park development.
The publication fills an existing gap in the area of industrial parks development and management, as well setting basic international standards and serving as a tool to promote international good practices. The Guidelines provide guidance for the upgrade and development of modern and well-equipped industrial parks in compliance with health and safety standards, energy management standards, environmental safeguarding and other standards.
UNIDO is committed to strengthening the development of inclusive and sustainable industrial parks in developing countries and middle-income economies. In this context, UNIDO will regularly review and update the guidelines to take account of new developments and evolving trends in the global development and industrial landscape, as well as inputs from Member States and partners.
UNIDO also stands ready to offer its services in assisting local implementers make best use of the Guidelines. Such services may range from developing specific documents and tools to supplement the Guidelines, to organizing international and regional forums, conferences and technical workshops, creating knowledge-exchange platforms and providing training.
Industrial parks also form one of the key components of the Programme for Country Partnership (PCP), UNIDO's innovative model for accelerating inclusive and sustainable industrial development in Member States. Through the PCP, UNIDO supports countries to mobilize diverse partners, financial resources and knowledge in order to create the synergies required to promote and implement industrial development, and to maximize development opportunities following the establishment of industrial parks.
Download International Guidelines for Industrial Parks:
For more information, please contact:
ZHAO Jie
Industrial Development Officer
UNIDO Operations Integration Division