The Turkish fruit juice manufacturer reaping the benefits of biogas
16 August 2023 The Industrial Decarbonization Accelerator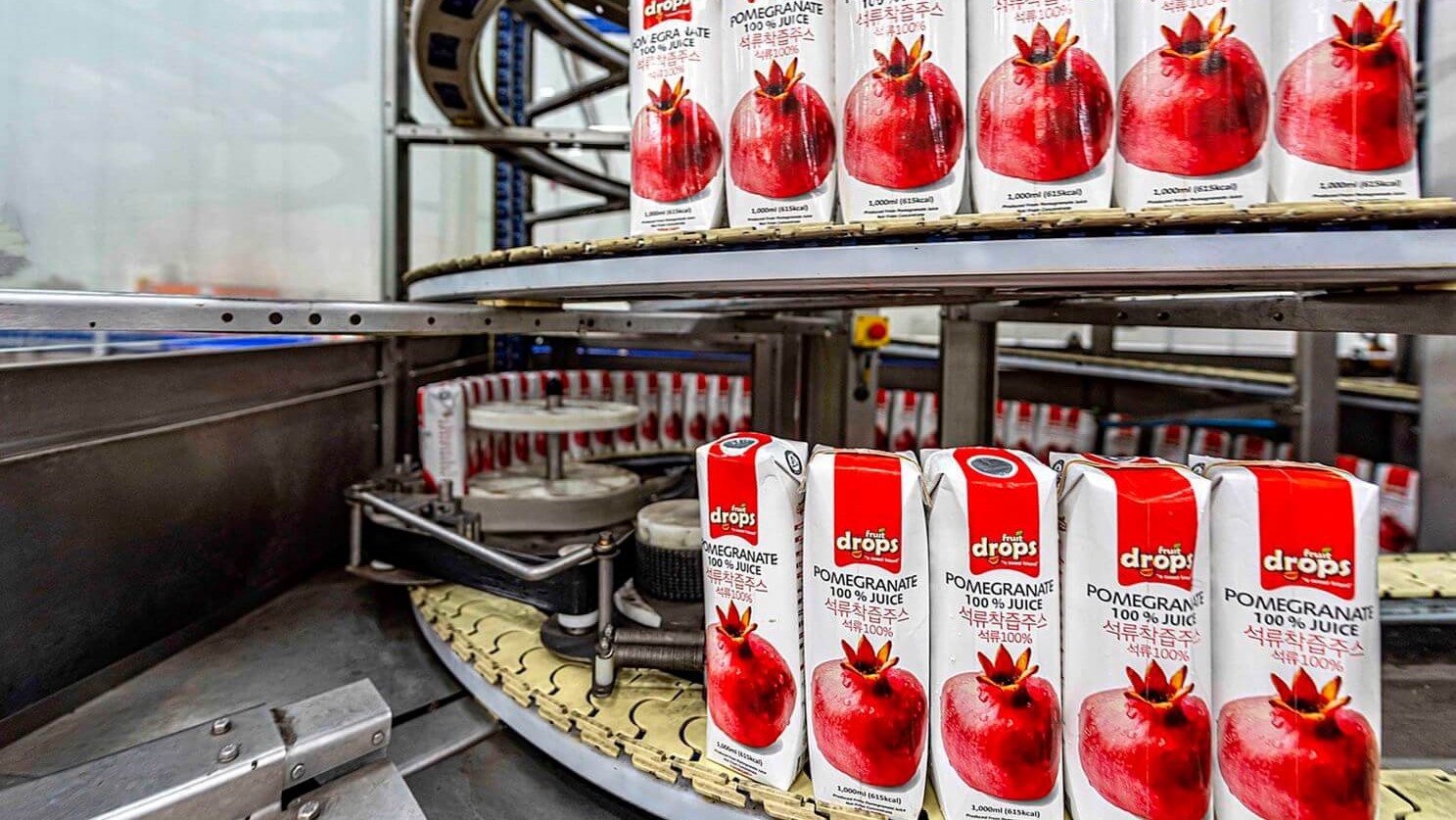 For years, the environment has been a major consideration at Göknur Gida, a leading fruit juice and concentrate manufacturer in Türkiye, and the benefits are clear to see. The company began in 1993, and six years later it started using organically-produced fruits to reduce the use of pesticides and herbicides. Then, in 2018, the company took a huge step forward when it opened biogas plants in Niğde and Afyon, at the site of two of its fruit processing factories.
"We are very proud of our sustainable, zero-waste strategy after investing in the biogas plants," says Feryal Karadeniz, Assistant General Manager at Göknur. "We start from the orchards – after harvesting our fruits and vegetables go to the factories, then the juice and concentrate goes to the food industry, our citrus peel goes to the food and health sectors, the seeds from the pomegranates go to the cosmetic sector...and the fruit waste goes to our biogas plants. From this we get renewable energy [in the form of electricity and thermal energy], then the residue from the biogas plant goes back to our orchards as an organic fertilizer, making a very nice cycle."
Feryal Karadeniz, Assistant General Manager at Göknur Gida
The Afyon-Dinar concentrate facility
Realising the full power of thermal energy
At Afyon, the Dinar Biogas plant generates 8,184,470 kWh of electricity each year, which Göknur sells to the government to supply the national grid.
"Türkiye is currently dependent on foreign countries for its energy needs; 60% of our country's energy consumption is supplied through imports. So by establishing biogas facilities...we are contributing to the energy needs of the country," says Karadeniz.
The biogas plant also produces 8,803,000 kWh of thermal energy each year, and until recently Göknur was unable to fully utilize this. But in 2022, with support from the United Nations Industrial Development Organization (UNIDO), in collaboration with Türkiye's Ministry of Agriculture and Forestry research organization, TAGEM, the company installed additional thermal energy management technology, such as an efficient hot water pipeline and a heat exchanger hub. This technology transfers the thermal energy being produced across to the fruit processing plant and back to the biogas plant itself. Now 80% of the thermal energy being produced is being used, which enhances the overall energy efficiency of the plant significantly.
"During the processing of fruit and vegetables we need a lot of energy for heating some of the production stages. So now we can use the thermal energy for this processing, and also for heating our buildings and for feeding the boiler," explains Karadeniz.
Support for this innovation has come through a five-year programme run by UNIDO and the Turkish Goverment to increase the use of biomass in Türkiye's agro-industrial sectors and grow the country's bioenergy market.
"Within the scope of the project, tailormade feasibility studies have been conducted on the use of modern bio-energy technology applications that have a focus on process heat applications," explains Ayşen Toksöz Ünalan from UNIDO Türkiye. "This has led to innovative and replicable technology applications being adopted within Turkish industries. The economic and energy performances of these applications are then monitored to showcase the environmental benefits and cost savings that can be made."
As a result of this project, Göknur has been able to stop using coal or liquid natural gas, saving 3,936 tonnes of CO2 emissions each year – equivalent to the annual emissions of around 430 homes or 3,800 cars. In addition, hazardous gases like nitrous and sulphur oxides, which can affect local air quality, are no longer being emitted and Göknur's energy bills have also reduced. The results have encouraged the company to develop a similar project at its Niğde plant.
"This project has many advantages," says Karadeniz. "Not only have we saved money but we are saving thousands of tonnes of carbon dioxide emissions per year, which is very important environmentally.
"For my company, it's very important to be a pioneer – not only in organic production, but also in renewables. In 2018, we made a big investment in biogas but this was not only for financial reasons, because at that time electricity was not so expensive. Now, after COVID-19, the electricity price has become very high, so it has turned out to be even more of an advantage to have made this investment. During the construction of the biogas plants we were looking at a return-on-investment of six to eight years, now this has become more like three."
The Dinar factory with solar panels
An Adana factory production line
Leading the way on decarbonization
In 2022, Göknur began using solar energy, installing over 5MW of solar panels on plant roofs. The aim is to increase this to 20MW this year. If this goal is reached, all the company's electrical energy will come from renewable sources by the end of 2023. Göknur is also interested in installing more thermal energy management equipment to utilise the final 20% of the thermal energy being generated by the Dinar biogas plant.
For Göknur, pursuing a robust sustainability strategy now and in the future makes sense, both commercially and ethically.
"We aim to contribute more to the formation of a safe, healthy, and sustainable future," says Karadeniz. "For example, we have a project on rain harvesting with big pools on the orchards. Another one is re-using process water after wastewater treatments. We are also going to focus on energy efficiency projects.
"We are a huge exporter, and it is likely that some of our international customers will be asking to see approved carbon-zero products soon, so this is another incentive … but our decisions have always been driven largely by the environmental impact."
Bottling section at the Niğde factory
Production line at the Afyon factory
- The above article was originally published by the Industrial Decarbonization Accelerator, a UNIDO-led network of international initiatives working to accelerate the shift of industrial organizations – both large and small – away from fossil-fuels.