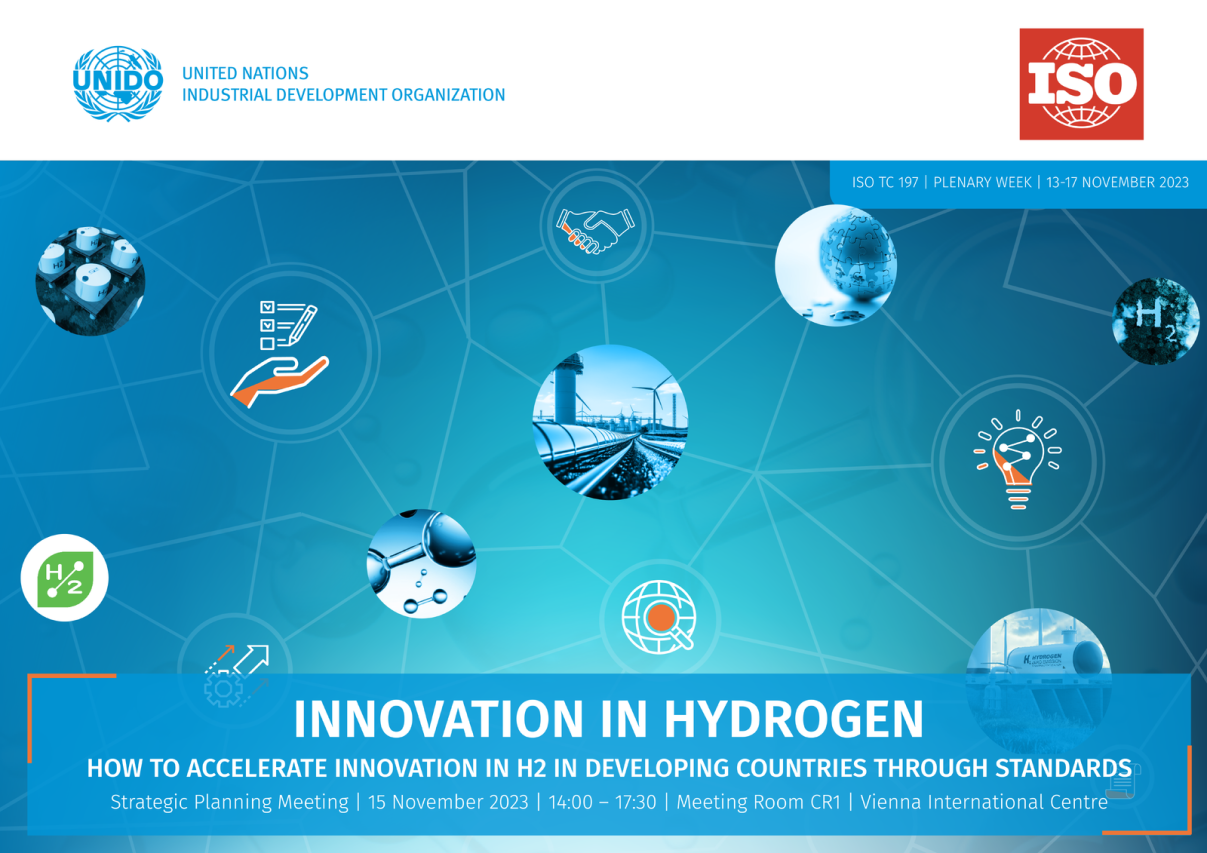 UNIDO is hosting the Technical Committees of the ISO TC 197 Hydrogen Technologies plenary week from 13 to 17 November 2023 at the Vienna International Centre (VIC), within the framework of the Global Programme for Hydrogen in Industry
As part of the exclusive programme for the ISO TC 197 members, the UNIDO-ISO strategic planning meeting will bring more than 150 global experts together to discuss hydrogen standards at a public session "Innovation in hydrogen: How to accelerate innovation in H2 in developing countries through standards" on 15 November, from 14:00 to 17:30 at the VIC. Expert representatives from the hydrogen industry, stakeholders and academia involved in the hydrogen sector are anticipated to join this discussion.
The UNIDO-ISO strategic planning meeting aims to generate engagement on the critical issues that developing countries must tackle to support an incipient hydrogen industry to enable countries to reap the benefits of a global hydrogen economy. The discussions will include topics covering technology, standards, certification, innovation and will also identify actionable priorities for national and international partnerships.
We look forward to engaging with you to shape the future of sustainable energy together.
Virtual participation webinar registration - Zoom link for virtual access