Bridging the industrial skills gap in Uganda by investing in people
22 September 2022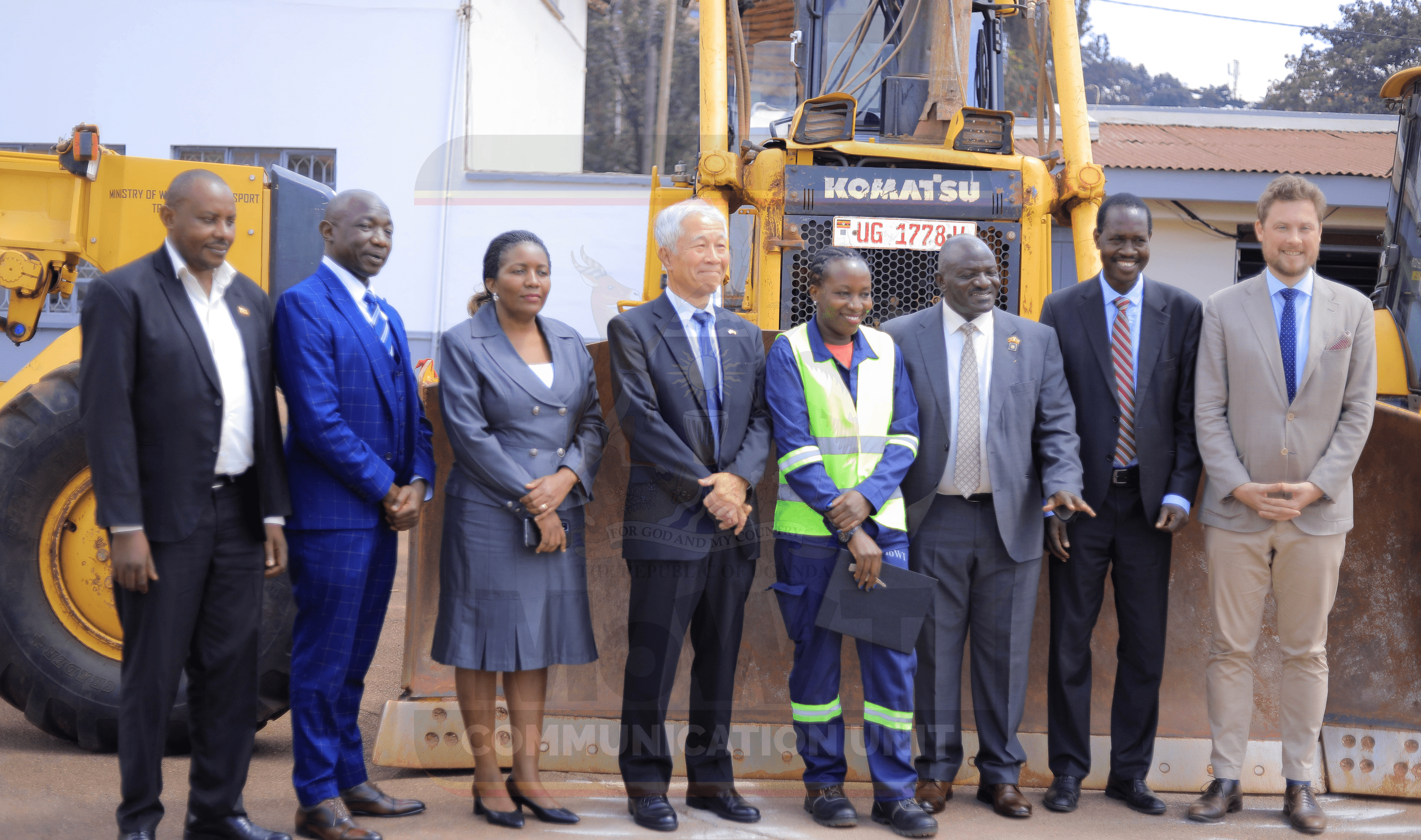 KAMPALA, 22 September 2022 -- The United Nations Industrial Development Organization (UNIDO) and its partners, including the Government of Japan, the Government of Uganda through the Ministry of Works and Transport (MoWT), and Komatsu Ltd., have jointly launched the Mechanical Engineering Training and Advisory Centre (METRAC) in Luwero, Uganda, which is the first dedicated training centre for road construction equipment operators.
In recent years, the Government of Uganda has been investing in road construction and maintenance equipment, such as motor graders, wheel loaders, excavators, bulldozers and backhoes, distributed across district local governments in the country. The establishment of METRAC will enable the Government to invest in people to match its development effort. METRAC is aiming to train over 500 Ugandan road construction equipment trainers and operators, including youth to meet the skills gap in its transport-related sector.
Together with the Directorate of Industrial Training (DIT), the project partners developed Uganda's first accredited curriculum on road construction equipment and trained its pioneering group of construction equipment instructors.
The instructors were provided with a comprehensive eight-week training resulting in a cadre of trainers that will help scale-up the Government's capacity building efforts.
"Uganda faces a major industrial skills gap, largely as a result of inappropriate skills and the slow absorption of human resources in the economy", said Hon. Edward Katumba Wamala, Minister of Works and Transport. "METRAC provides a unique opportunity to address a systematic issue of youth unemployment in Uganda. The Government of Uganda welcomes the development of an operator training centre whose primary objective is to address the youth unemployment problem".
"This project was launched with the clear aim of bridging the industrial skills gap for road equipment operators in Uganda by building the first dedicated vocational training centre, by developing a curriculum and by training trainers, operators and youth", said H.E. Hidemoto Fukuzawa, Ambassador of Japan to Uganda. "Japan appreciates Africa's potential as a driving force for global growth and is aware of the importance of human resource development and, with Komatsu as a partner, the project will involve expertise from Japan to establish a new training curriculum and capacity for road construction management and methods".
"UNIDO is proud to provide its expertise in the implementation of the project", said Bruno Otto Tokwiny, UNIDO Country Representative in Uganda. "UNIDO has significant experience in the operation of technical and vocational education and training (TVET) programmes with a particular focus on heavy duty/construction equipment".
For the contact details, please use the following:
Stefan Windberger, Project Coordinator