At Davos, UNIDO calls for partnerships to share knowledge and technology
19 January 2023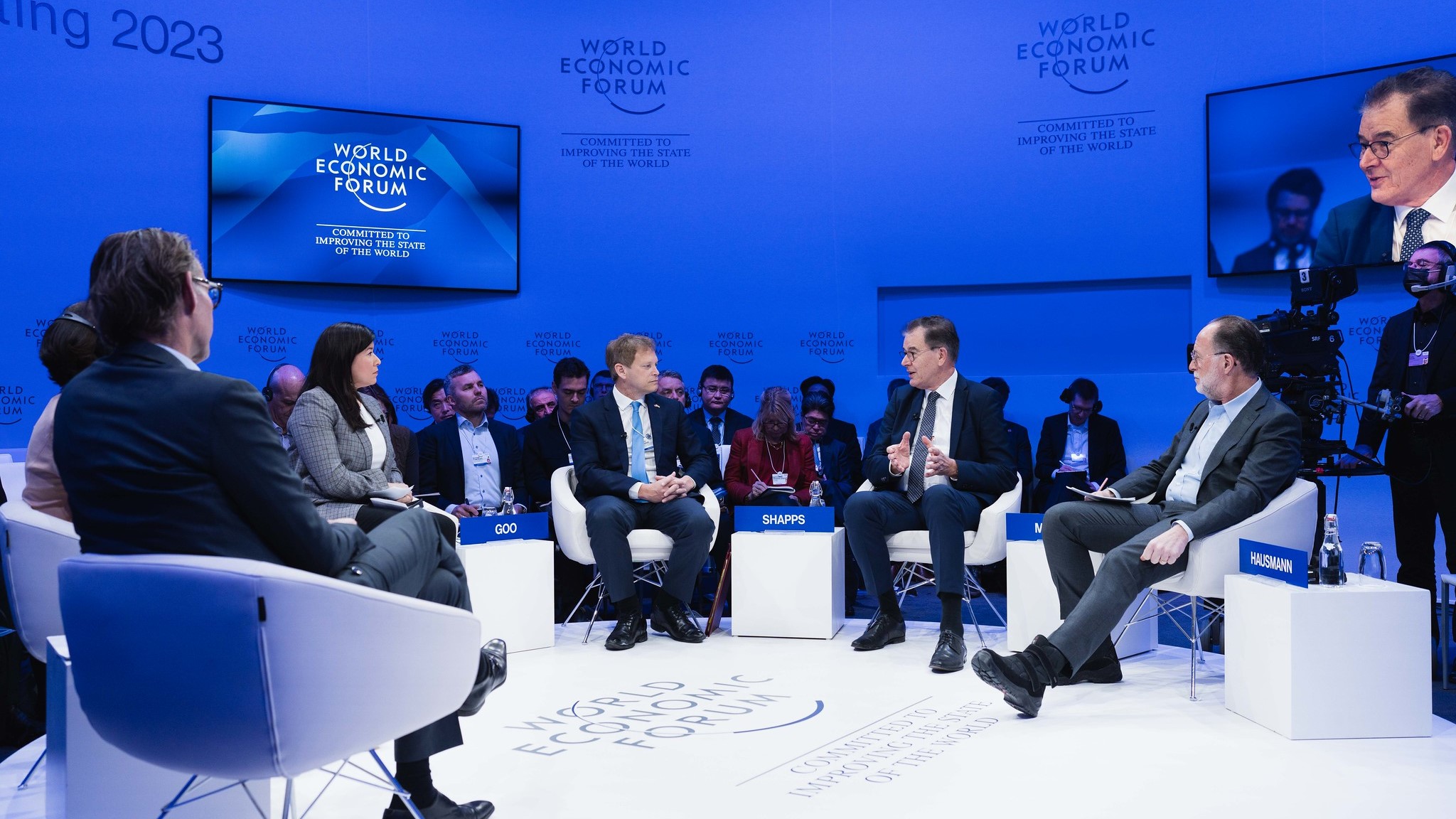 DAVOS – The pandemic, wars and climate change have created a perfect storm that has far-reaching impacts across industries and manufacturing. Coping with the storm damage in developing countries requires global solidarity and international partnerships between countries and public-private actors. This was the message the UN Industrial Development Organization (UNIDO) brought to the World Economic Forum's 53rd annual meeting in Davos.
In conversations with politicians and business leaders, UNIDO Director General Gerd Müller stressed the importance of support for developing countries, especially partnerships to share knowledge and technology. He highlighted the Organization's role as the global platform and partner for innovation, technology transfer, knowledge and expertise on industry.
At a meeting organized by the German publication, Die Zeit, and the professional services network, PwC, Müller discussed the necessary transformation in the global energy sector with Martin Brudermüller, CEO of BASF. In his remarks, Müller said that global development hubs are now in Africa and Asia, and lamented the lack of African representatives at Davos.
UNIDO and the WEF are working together to facilitate discussion between the public and private sectors and structure the conversation on the future of industrial strategies. The goal is to act as a catalyst to convene key stakeholders and facilitate dialogue around best practices, priorities and new opportunities for change, so that manufacturing industries remain a source of inclusive growth. (see: The Future of Industrial Strategies: Five Grand Challenges for Resilient Manufacturing)
At a WEF 2023 meeting titled 'The Future of Industrial Policy', Müller joined Grant Shapps, the UK's Secretary of State for Business, Energy and Industrial Strategy; Lee Young, Korea's Minister of SMEs and Startups; Dimitri de Vreeze, CEO of Royal DSM NV; and Ricardo Hausmann from Harvard University's Growth Lab, to discuss how to make industrial policy fit for purpose, and the need for innovation and technology partnerships between industrialized and developing countries.
Müller highlighted what is at stake if we do not engage developing countries more meaningfully in achieving sustainability. He said, "Net zero 2050 is only possible through investments in new technologies in the developing countries. Two-thirds of the world's population are living there, and energy is the basis for any and all development, especially for industrialization," adding that the developing countries are the ones paying the price for the consequences of climate change.
At the Forum, the Director General met WEF Young Global Leaders including Sanae Lahlou, UNIDO's Morocco representative, and Adebola Williams, Nigerian pioneer at the intersection of youth media, democracy and social change. UNIDO's Sanae Lahlou said her message at Davos is "To meet the climate change challenge, we need joint global efforts and to share technology. We have the technology! Now's the time to work together!"