Director General meets EU partners in Brussels to strengthen the cooperation between UNIDO and the European Union
23 March 2022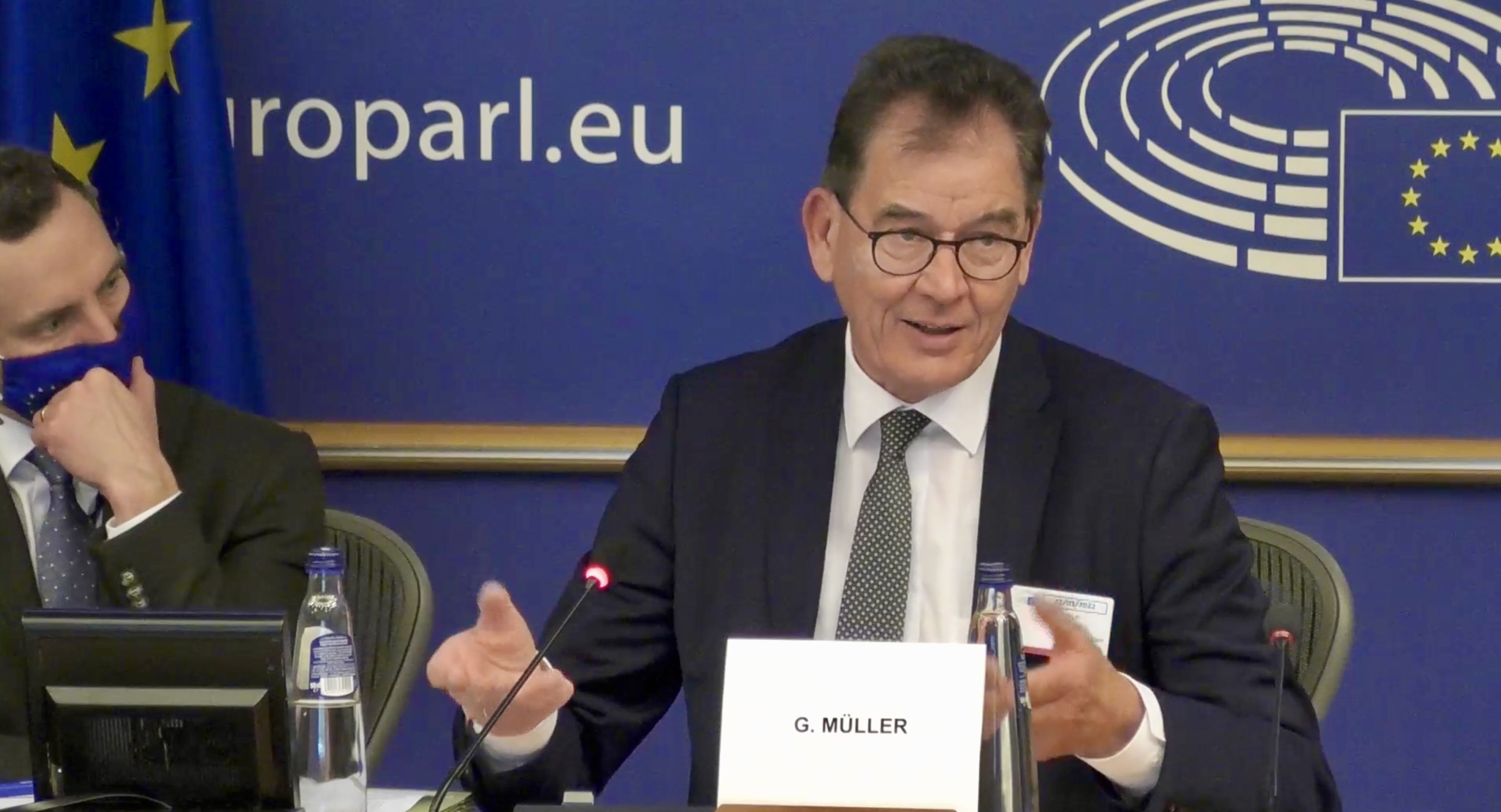 BRUSSELS, 23 March 2022 – During his mission to Brussels, the UNIDO Director General, Gerd Müller, was invited to address the Development Committee of the European Parliament (DEVE). In his speech, Director General Müller presented an overview on UNIDO's activities and the new priorities of the Organization, which include the fight against hunger, sustainable access to energy, the need for global (social and environmental) standards for fair trade and sustainable value chains, and the importance of the decarbonization of industries. He also called for Europe's active role in supporting inclusive and sustainable industrial development worldwide, with a special focus on Africa.
Müller underlined that UNIDO will continue to be a strong and reliable partner for the EU and its Member States to implement innovative initiatives worldwide. UNIDO stands ready with its expertise and global network to help solving the current global challenges and to build a renewed partnership between the EU and developing countries.
He concluded by expressing his wish to see an increased support to UNIDO from EU Member States and emphasized that "together we can overcome challenges and UNIDO stands by your side as an innovation and industry partner." Müller also extended an invitation to EU Member States from Eastern and Central Europe to participate at UNIDO's Emerging Donors' Conference to be held in autumn 2022 and to use this opportunity to present their successful reform experiences and their transition journey from recipients to donors.
For further information, contact:
Patrick Jean Gilabert
Head of UNIDO Office in Brussels