Director General's reforms make UNIDO an organization fit for the future
05 October 2022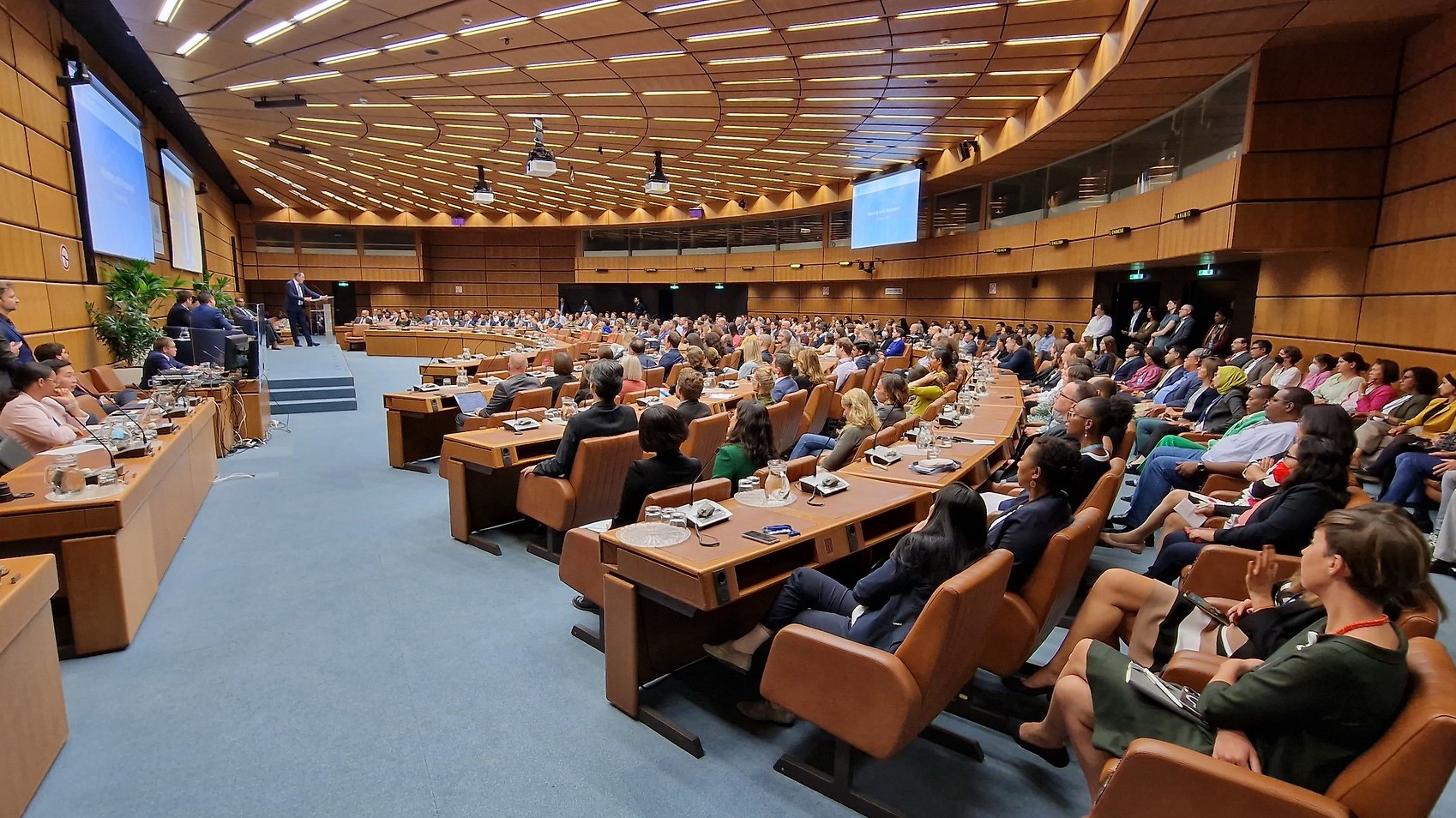 VIENNA, 5 October 2022 - In a letter to member states, Gerd Müller, Director General of the United Nations Industrial Development Organization (UNIDO), has announced reforms to make the specialized agency ready to address challenges related to the COVID-19 pandemic, climate change, and a global food and energy crisis.
Müller wrote that these crises "hit the poor the hardest" and that to effectively address them "we need greater solidarity and much stronger multilateral cooperation".
He explained that the organizational reforms are in response to United Nations Secretary-General António Guterres' call, echoed by UNIDO's member states, for new and innovative responses to the current global challenges.
The main aim of the reforms is to modernize UNIDO and strengthen its position, in line with the needs and priorities of member states. They are based on wide-ranging inputs from an independent organizational assessment, a staff survey, consultations with and a survey of member states, and the recommendations of an external auditor. The principles guiding the reforms include:
• A decrease in operating costs, improvements in internal processes and increased efficiency to address UNIDO's difficult financial situation;
• A focus on selected strategic priorities, emphasized by member states and responding to today's challenges;
• New partnerships, including with non-traditional donors, private sector actors and financial institutions; and
• A recognition of the need to create career development opportunities for young and motivated experts.
Müller vowed that the 'new' UNIDO would be a "modern, leaner and more effective organization", and highlighted UNIDO's new motto: Progress by innovation.
He stressed, "We already have the knowledge and the technologies. What we need is the determined political will to use them to address our pressing global challenges."
UNIDO personnel were further briefed about the reforms in detail at a town hall meeting.
Town hall meeting photos below and here