FAO and UNIDO Director-Generals launch Agrifood Systems Transformation Accelerator
06 March 2023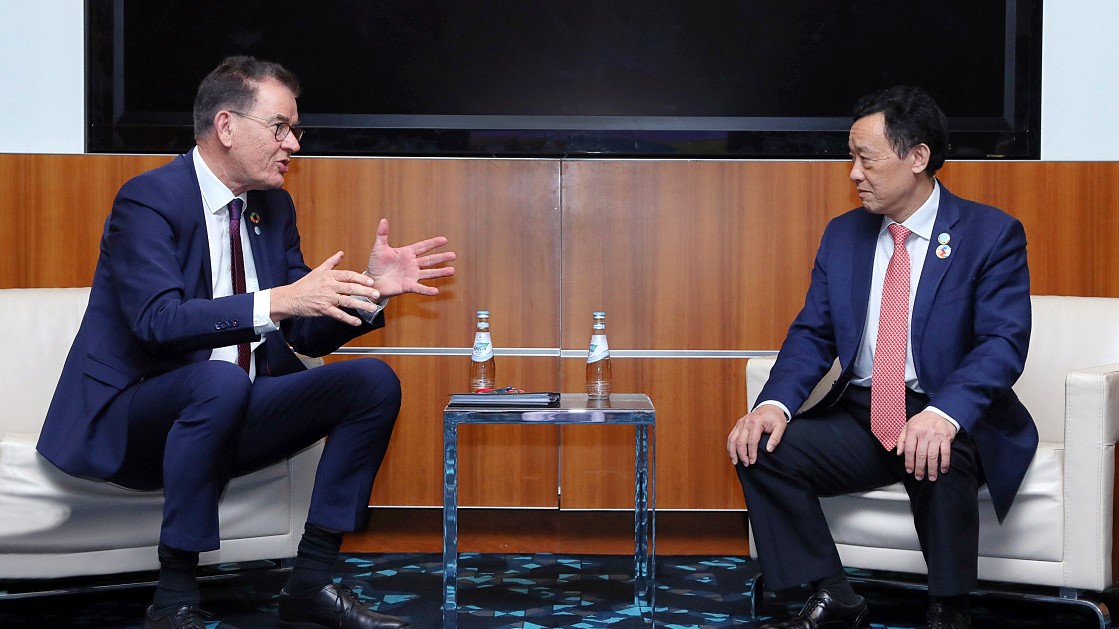 DOHA - On the sidelines of the Fifth UN Conference on Least Developed Countries (LDCs), Qu Dongyu, Director General of the Food and Agriculture Organization (FAO), and Gerd Müller, Director General of UNIDO, met to discuss concrete activities for collaboration.
During the meeting they launched the Agrifood Systems Transformation Accelerator (ASTA), a global programme designed to help LDCs make their food systems more inclusive, sustainable and resilient by fostering partnerships and generating private-sector investments.
The ASTA helps countries to move from broad recommendations and strategies for their agrifood systems to concrete implementation for measurable impact. As such, ASTA will be especially relevant for LDCs, where multiple bottlenecks often hinder urgently needed transformations of agrifood systems and where integrated solutions based on inter-ministerial and public-private sector collaborations are essential.
The programme also promotes the large SDG-compliant investments that are needed for these transformations by designing and facilitating the implementation of so-called blended finance solutions. With blended finance, limited public funds are used to de-risk larger private sector investments, for example by financing proof-of-concept business models or by providing innovative collateral facilities.
One example where the ASTA model has been successfully tested is in Suriname, where public funding worth US$4.55m (US$2.25m from the Joint Sustainable Development Goals Fund) was secured to promote US$8m in private investments to transform the country's pineapple value chain.
The ASTA is the first centrepiece of a new collaboration between FAO and UNIDO. At the launch, UNIDO's Gerd Müller said, "ASTA identifies investment opportunities, and helps channel those investments into food value chains…With such efforts, FAO and UNIDO are natural partners. Our expertise and efforts complement each other," adding, "I am very proud of our cooperation with FAO."
FAO's Qu said, "Addressing the future of agri-food systems requires a holistic view covering many topics, such as the climate crisis, agricultural production, value chain efficiency, inclusion, nutrition, land use and biodiversity, among others. ASTA offers a concrete tool to help countries realize the objective of agrifood systems transformation."
The collaboration between the two UN organizations is expected to expand and deepen for a number of development areas, all of which are critical for LDCs. These include the OYA programme, creating opportunities for youth in Africa, and technical collaboration to support countries on a wide range of issues, including the bio-economy, food safety, environmental pollution, investment promotion, digitalization and urban farming innovation.