Global Call: Innovative Ideas and Technologies vs. COVID-19 and beyond
03 June 2020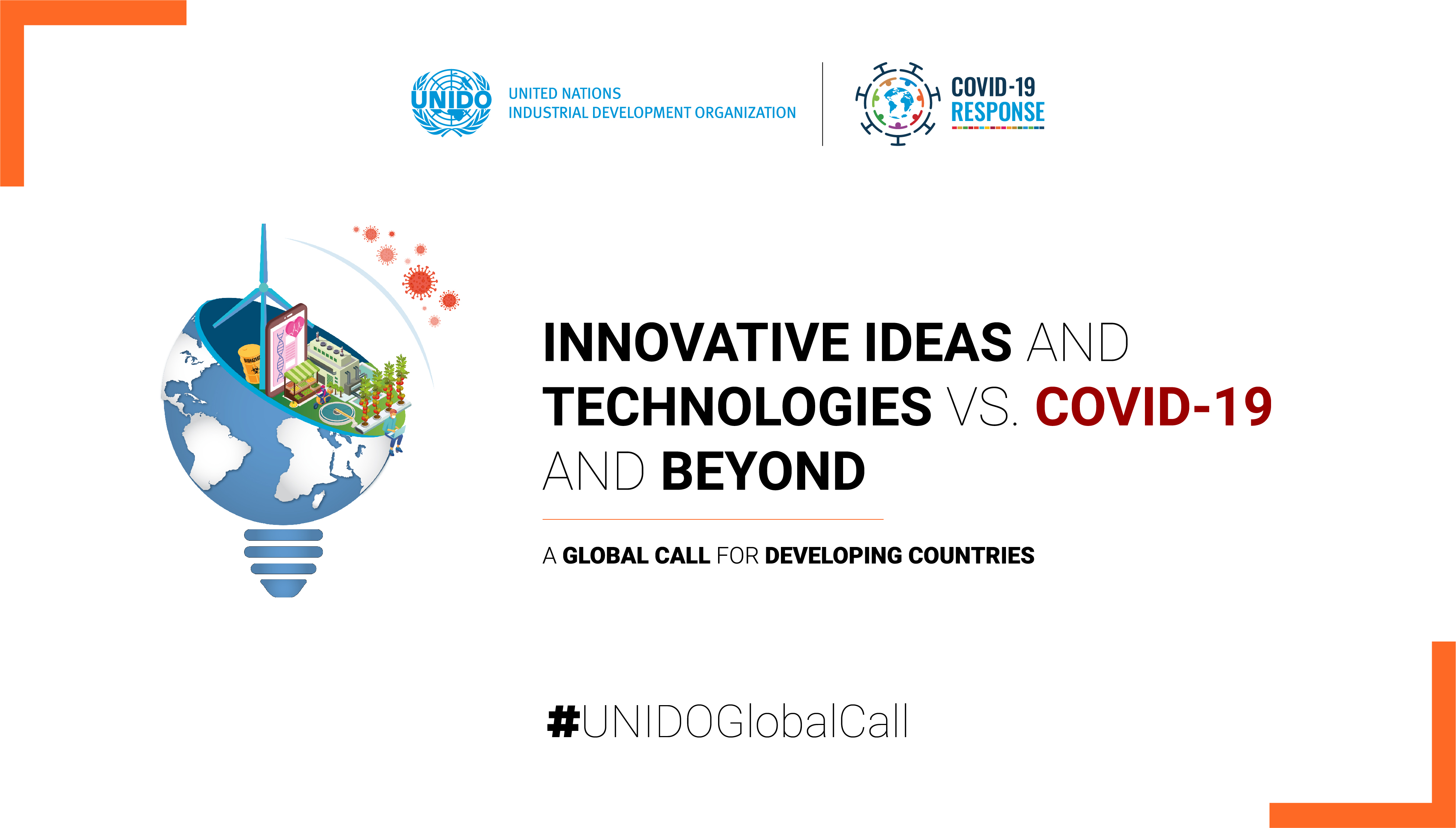 VIENNA, 3 June 2020 – Registration is now open for the Global Call for "Innovative Ideas and Technologies vs. COVID-19 and beyond", promoted by the United Nations Industrial Development Organization (UNIDO) and organized by its global network of Investment and Technology Promotion Offices (ITPOs).
This contest aims to identify and promote the most innovative solutions and scalable technologies all around the world that are tackling the effects of COVID-19 in developing countries and are making their economies more resilient, in alignment with the United Nations Sustainable Development Goals (SDGs)
Focusing on four strategic categories related to the COVID-19 outbreak, namely: the health emergency; energy and the environment; food and agriculture; and resilient industries and infrastructure – the contest is open to all companies, start-ups, universities, incubators, research and technology centres, and other potential stakeholders interested in sharing their technical expertise, know-how and best practices in order to cope with this global challenge.
In compliance with the ongoing safety measures adopted to prevent the spread of the virus, the Global Call Award Ceremony will be held on 14 July 2020 on a live stream. Winners will be given the opportunity to benefit from ad-hoc promotional and networking support provided by UNIDO, as well as to showcase their winning proposals at the EuroScience Open Forum 2020 in Italy and the EXPO Dubai 2021.
Applications must be submitted by 30 June 2020 by filling in the form here.
More information on the Global Call "Innovative Ideas and Technologies vs. COVID-19 and beyond" can be found on its dedicated webpage.