Progress by innovation – UNIDO pioneers modern personnel policies
20 June 2023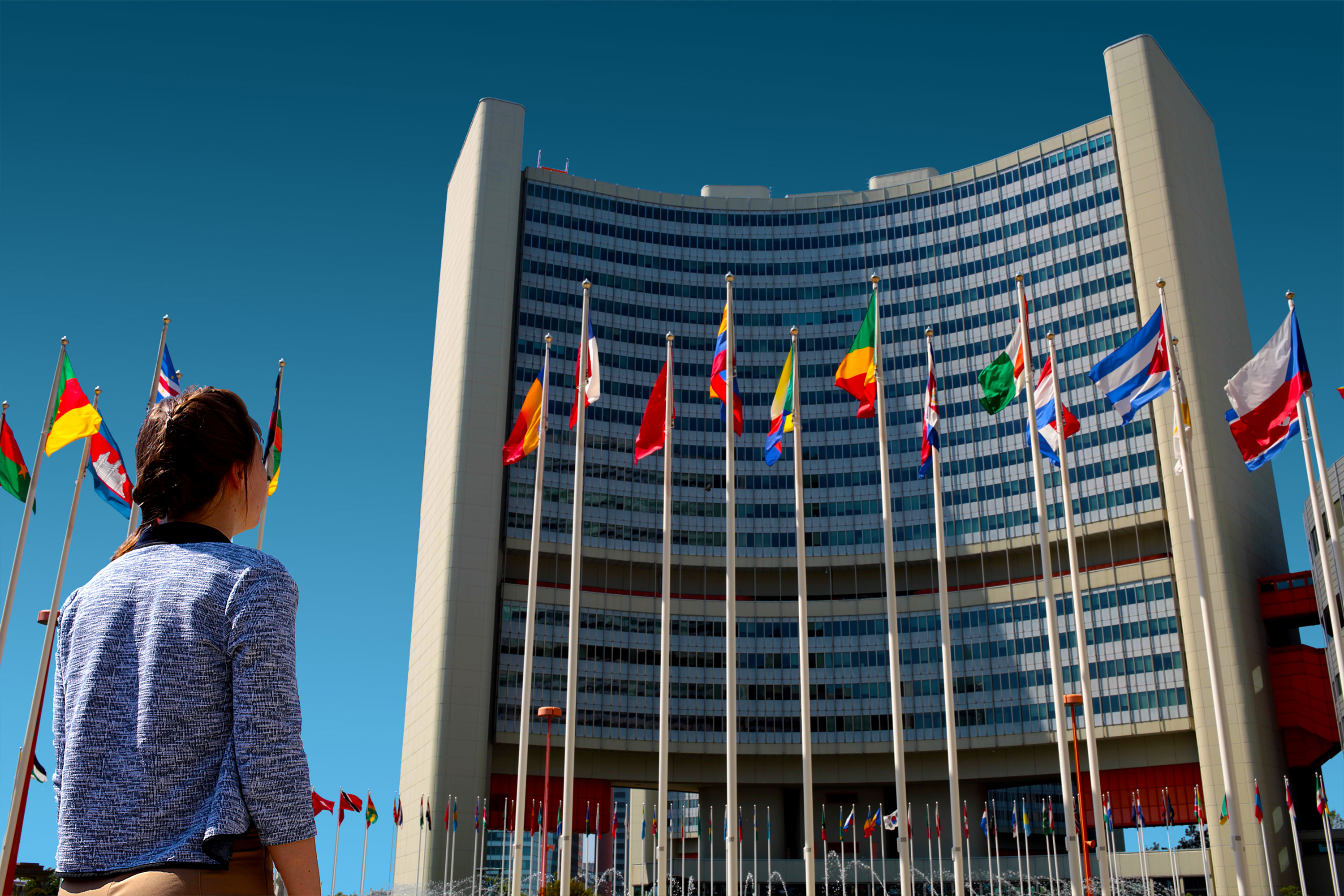 Under the leadership of the Director General, UNIDO has adopted a new and inclusive parental leave policy as of 1 January 2023 to ensure that staff members, including staff under temporary appointments, who are expecting a child, and/or have become a parent of a child have sufficient time to spend with their families and to bond, nurture and take care of the child. Maternity leave was increased from 16 to 26 weeks and paternity/adoption leave from 4/8 to 16 weeks.
In addition, the updated Framework of Individual Service Agreement (ISA) issued on 24 March 2023 extended maternity and paternity leave also to International regular ISA holders. Therefore, now all categories of the ISA holders with regular contracts for period of twelve months and longer can enjoy maternity leave for 16 weeks and paternity leave for 6 weeks. The Director General outlined that with this new parental leave policy, UNIDO is creating even better working conditions for families. In this regard, the Director General also highlighted the Organization's success with flexible work and home office policies.
On 11 March 2022, the Administrative Instruction on Flexible Working Arrangements (FWA) was promulgated with the following options for UNIDO personnel to utilize: (a) staggered working hours, (b) a compressed work schedule, (c) a scheduled break for external learning activities and (d) teleworking, including remote teleworking.
Following one year of implementation of FWA, the Human Resources Services (HRS) Division has conducted a review of this policy and in collaboration with the UNIDO Staff Council and the Gender Equality and Empowerment of Women Unit, HRS also prepared a survey on FWA. The objective of the survey was (a) to gather feedback from personnel on the utilization and acceptance of the FWA policy; (b) the reasons for utilization; (c) its perceived usefulness, both as regards personal advantages for personnel, as well as corporate objectives; and finally to solicit suggestions and feedback on possible areas for improvement of the provisions of the FWA policy and their implementation.
The feedback from personnel on whether the FWA policy has achieved personal and corporate objectives was overwhelmingly positive. Based on the survey, the top three reasons for requesting FWA are (a) greater work-related productivity; (b) improved work-life balance and (c) attending to ad-hoc matters/emergencies.
In detail, the majority of respondents strongly agree/agree that the FWA has:
Allowed them to rethink the manner in which they perform their work and to be more efficient and innovative.

Enabled them to achieve a better balance between their professional and personal life.

Increased their level of engagement, commitment, productivity and efficiency.

Increased their overall motivation by giving them greater responsibility over their performance and deliverables.

Enhanced the overall motivation of their teams.

Supported gender equality amongst personnel.

Attracted and retained personnel.

Reduced UNIDO's environmental impact and carbon footprint.

Prioritized performance over physical presence.

Positively impacted the efficiency and effectiveness of UNIDO's operations.
As regards the perspective of supervisors on whether the FWA policy has enhanced overall motivation of the Team, 75% strongly agreed, agreed or selected "neutral".
The majority of respondents appreciate the FWA policy as a positive initiative that helps to improve work-life balance, retain employees, enhance motivation as well as improve productivity. The overall sentiment is positive, with respondents expressing gratitude for its implementation and supporting its continuity as a regular policy. There is also agreement that improvements to the current FWA policy are required to address subjectivity of supervisors and to promote transparency and fairness.
In line with the success of UNIDO's FWA policy, the Director General has announced to extend and maintain the respective policy, with specific amendments to reflect the key lessons learned so far.
The FWA policy together with the new parental leave policy outline the Organization's reform efforts to modernize UNIDO. In this regard, the Director General emphasized the importance of UNIDO personnel as the most crucial resource of the Organization. Therefore, these progressive policies aim at transforming UNIDO into a modern and inclusive employer.