Progress report on SDG 9 targets
10 May 2019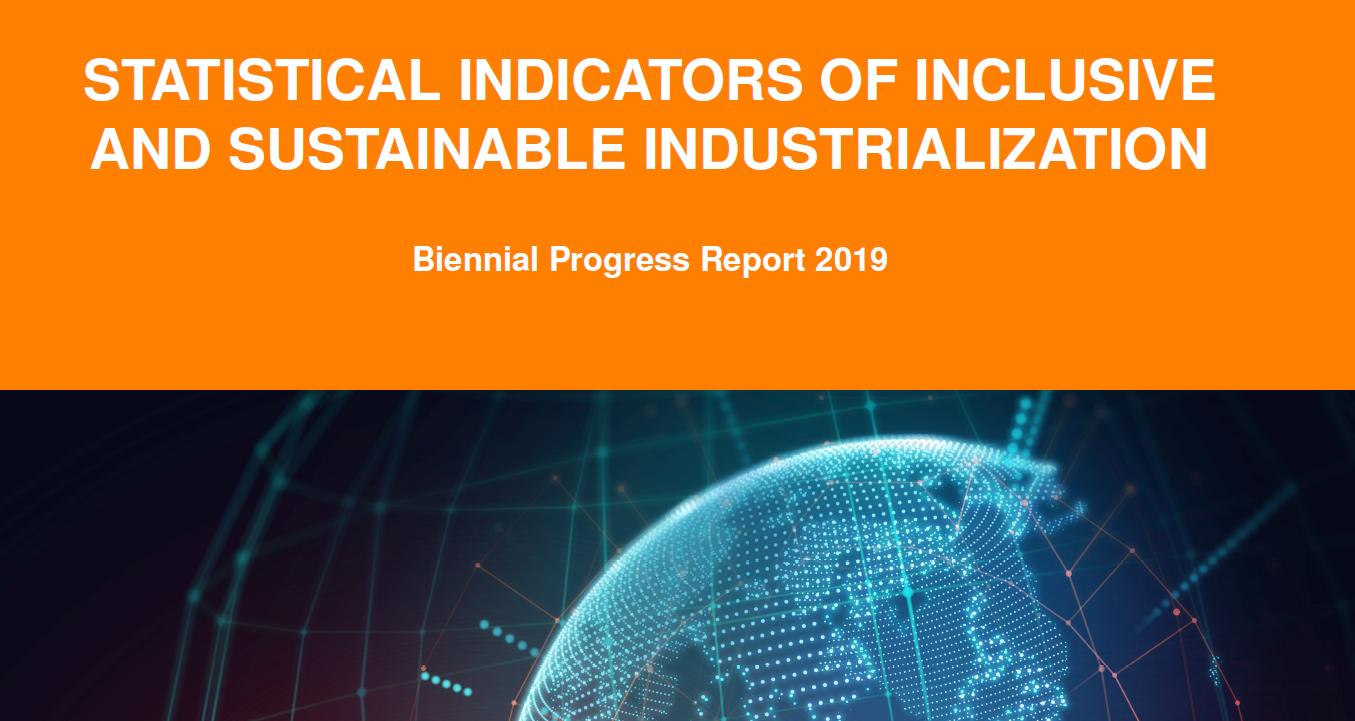 VIENNA, 10 May 2019 - A new report, Statistical Indicators of Inclusive and Sustainable Industrialization, highlights the progress made towards achieving the industry-related targets of the 2030 Agenda. The report is primarily based on the six Sustainable Development Goal 9 indicators related to industrialization, for which the United Nations Industrial Development Organization (UNIDO) is designated as the custodian agency. While the first report, published in 2017, outlined the baseline scenario of industrial development in the Sustainable Development Goal (SDG) context, the current report shows the patterns of the recent changes in different country groups. It explores the level and growth patterns of manufacturing activities and their impact on production, employment as well as on the environment.
The new report, published by UNIDO, analyzes the trends of SDG indicators related to target 9.2 - the share of manufacturing in GDP and employment. While manufacturing's share of GDP is rising in developing countries, the report highlights the stark difference between industrialized economies and least developed countries (LDCs) in terms of the manufacturing value added (MVA) per capita. MVA per capita of LDCs stands at around US$100, compared to more than US$5,600 in industrialized economies. While the overall growth of MVA of LDCs is relatively high, this is not the case for African LDCs, some of which are facing negative growth.
The report also presents the current trends in employment in manufacturing which, in sharp contradiction to the SDG target, is falling not only in industrialized economies but also in developing countries.
One of the main policy options for generating more jobs in manufacturing would be the promotion of small industrial enterprises (SDG 9.3). However, the report states that the critical data gap for small establishments stands as serious obstacle for formulating effective policy instruments and monitoring of the implementation of the 2030 Agenda.
The report provides insight into the effect of industrial production on the environment (SDG 9.4). Manufacturing accounts for 18.0 percent of global CO2 emissions. The rate of CO2 emissions is decreasing globally, including in China and other developing countries.
With regard to technology and innovation the report describes the increasing share on medium high and high-technology sectors in manufacturing.
Download Statistical Indicators of Inclusive and Sustainable Industrialization
Underlying country data by each indicator covered by the report is available here