UNIDO to accelerate and scale-up hydrogen use, including production, transportation and storage
22 June 2022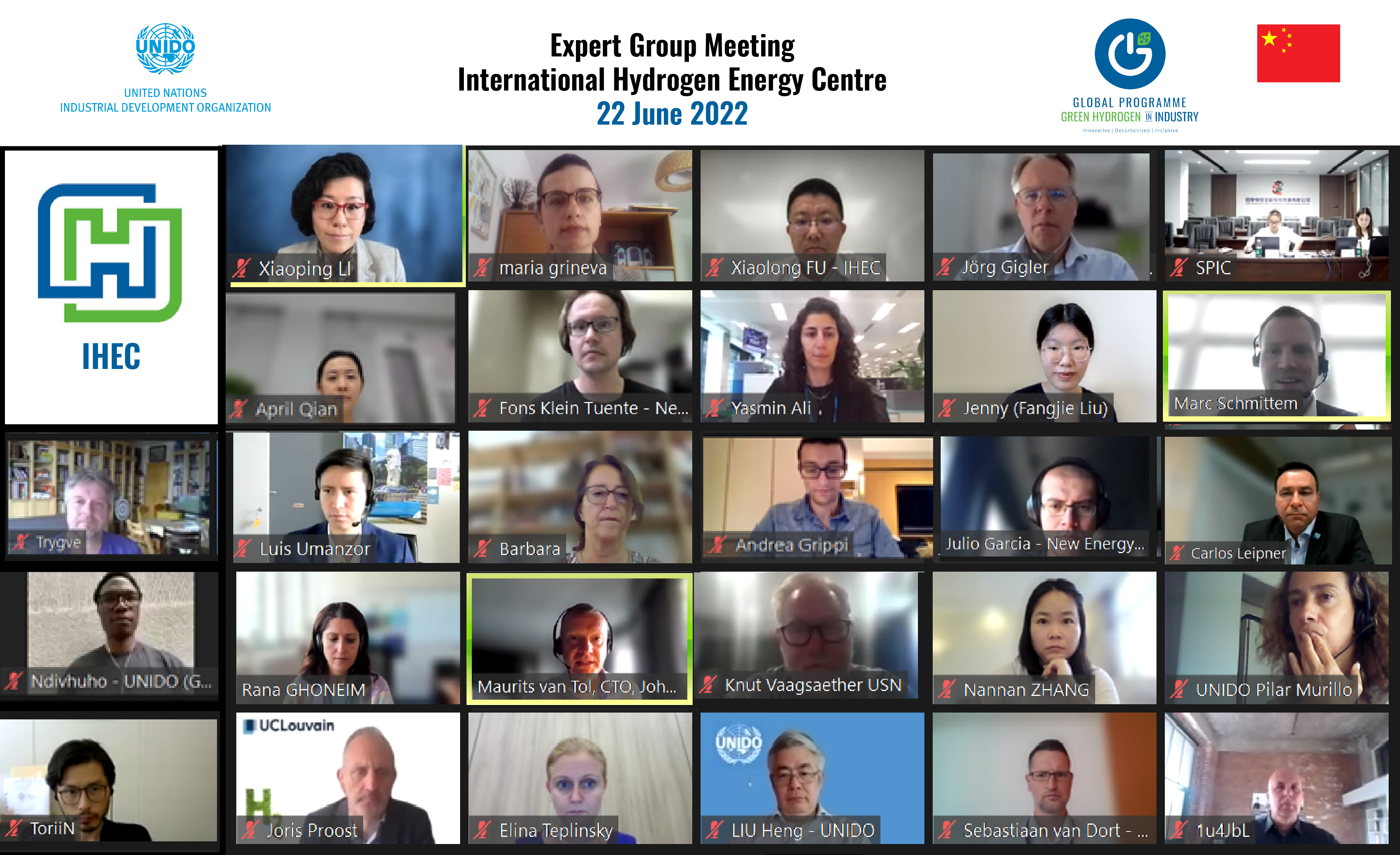 VIENNA, 22 JUNE 2022 – The United Nations Industrial Development Organization (UNIDO) and the International Hydrogen Energy Centre (IHEC) organized a virtual Expert Group Meeting (EGM) on capacity building and to establish a Scientific Advisory Committee (SAC).
"There are numerous activities related to Hydrogen throughout the world and progress is gradually being achieved", said UNIDO Chief Rana Ghoneim, speaking on behalf of Tareq Emtairah, Director of the Department of Energy. "Still, to successfully transition to a hydrogen economy and global trade, the international cooperation on the entire value chain must be enhanced".
"Indeed, the international standards and certification systems are to be gradually improved", said FU Xiaolong, Deputy Director of the Beijing Tsinghua Industrial Development Research Institute, which is hosting the IHEC ever since its inception in July 2021. "They are essential to facilitate cooperation and development and the use of renewables, nuclear, geothermal and other low/zero carbon generation should be considered in global standards, policies and project developments".
The EGM exchanged on the progress of hydrogen development progress and provided advice on potential challenges to accelerate scaling-up production, transportation, storage and use of hydrogen, including the balance between supply and demand also related to clean energy sources.
The EGM also reviewed the progress, work plan and draft outline of the Global Green Hydrogen Development Outlook in industry, which IHEC is currently developing, and agreed on a series of conclusion, including the need to set-up a global hydrogen information and knowledge-sharing network as well as to further emphasize related safety approaches. Furthermore, the EGM reiterated that globally harmonized standards and norms would be of great benefit to a global deployment and cooperation of hydrogen, and that, in an initial phase, IHEC could focus more on global standardization in the hydrogen production, transportation and storage area, and especially metallurgical standards.
The EGM further commended IHEC for its progress and for its comprehensive work plan taking into account the importance of accessible and affordable access to clean energy, especially to reduce the dependency of developing countries on energy imports, whereby hydrogen could be generated and used in a local-for-local business model.
For more information, please contact:
LIU Heng
Senior Technical Adviser
Energy Technologies and Industrial Applications Division, Department of Energy
United Nations Industrial Development Organization