UNIDO AND EU promote good governance of quality infrastructure in Armenia
09 August 2022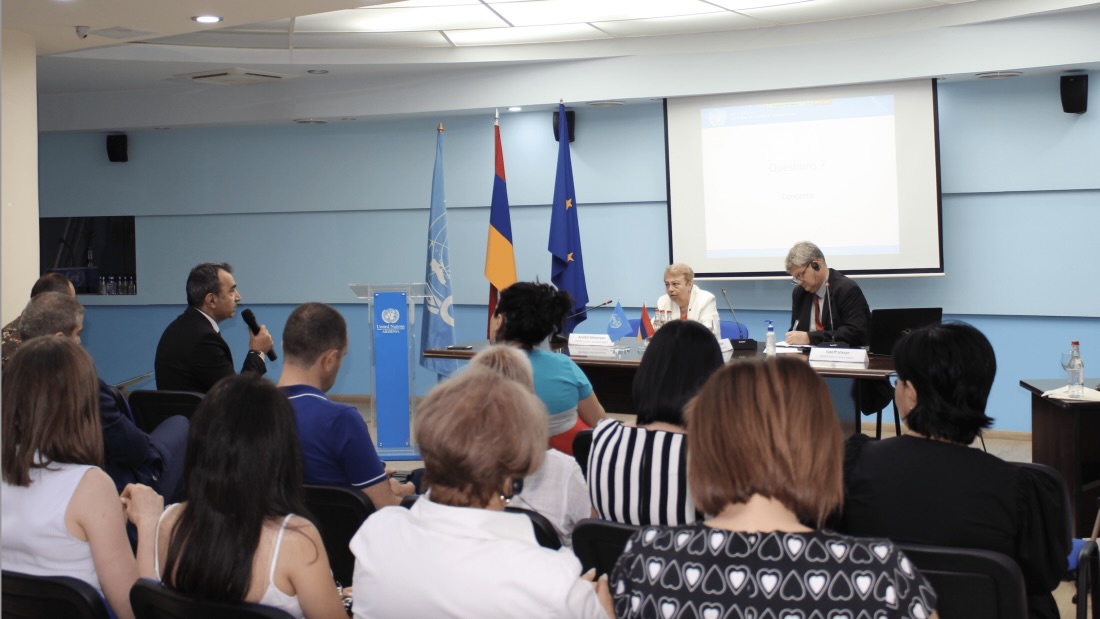 VIENNA, 9 AUGUST 2022 – Within the framework of its project "Support to Quality Infrastructure in Armenia", which is funded by the European Union (EU), the United Nations Industrial Development Organization (UNIDO) organized an awareness building workshop on good governance of quality infrastructure (QI) for over thirty policy makers and senior officials from line ministries and related institutions.
"The Government is pleased to see such essential support provided by the EU through UNIDO to strengthen QI system in Armenia", said Zhanna R. Zakaryan, Head of the Department of Quality Infrastructure Development of the Ministry of Economy of Armenia. "There is the need to upgrade the system, make reforms in the sectors, and develop a new QI strategy, which will help ensure the alignment and the coordination of all initiatives among relevant institutions and bodies".
The workshop introduced the participants to the concept of National Quality Policy as an effective instrument to guide the good governance of the quality infrastructure system in Armenia.
"A system of measurement, standards, testing and conformity assessment support quality is needed in the country", said Frank Hess, Head of the Cooperation Section of the EU Delegation to Armenia. "It will provide a gateway to access lucrative international markets and will allow for improved value and the growth of domestic products and services".
Participants were also informed about the advantages of a coherent national strategy in steering the development of a demand-oriented and resilient quality infrastructure system.
"It is the perfect moment to have our partnership with the EU and the Government of Armenia to jointly support the QI development for sustainable development in the country", said Anahit Simonyan, UNIDO Country Representative in Armenia.
Overall, the workshop aimed at developing the national metrology capacity to provide sustainable and internationally recognized services to stakeholders within Armenia.
For more information, please contact:
Cong WU
UNIDO Programme Manager