UNIDO Country Programme launched in Moldova
14 May 2019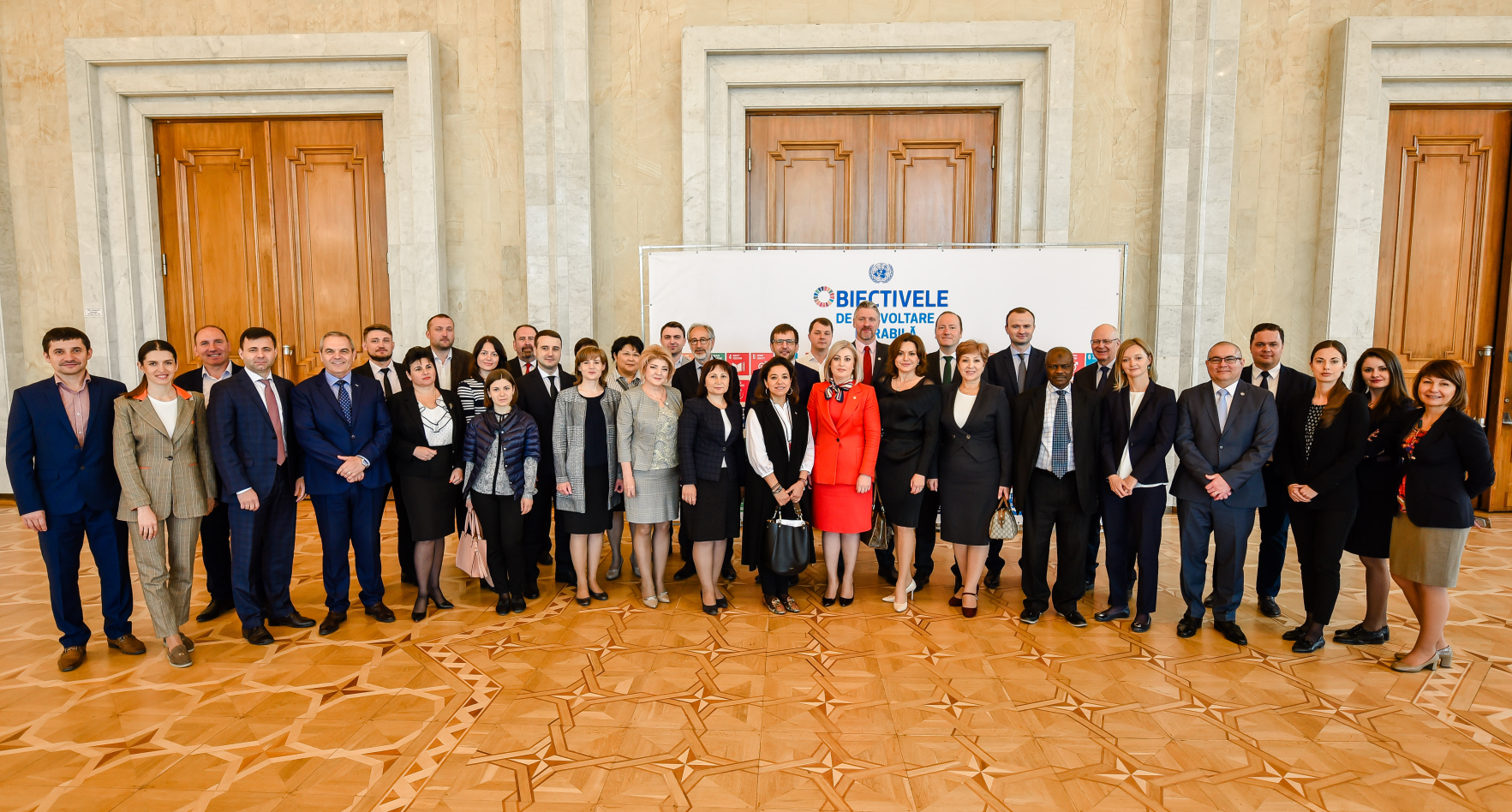 CHISINAU, Moldova, 14 May 2019 – The United Nations Industrial Development Organization (UNIDO) and the Government of Moldova launched a Country Programme (CP) covering the period from 2019 to 2023 to accelerate inclusive and sustainable industrial development in the country. Setting up the strategic vision for engagement and partnership between the two parties, the CP will contribute to fostering smart, sustainable and inclusive economic growth through the promotion of a knowledge-based, competitive and resource-efficient industry.
"UNIDO's Country Programme will serve to develop engagement and partnership relations for sustainable industrial development", said Iulia Costin, General State Secretary at the Ministry of Economy and Infrastructure of Moldova during the launch event. "It focuses on ensuring a lasting contribution to the efforts, actions and priorities identified by the Government of the Republic of Moldova in the process of ensuring a sustainable economy and the implementation of state policies."
"UNIDO's Country Programme will help Moldova increase its industrial productivity, stimulate entrepreneurship and encourage knowledge and innovation. In order to enable the Programme to contribute to the envisaged transformative change, and bring about an impact of scale for the benefit of Moldova and its people, we look forward to mobilizing funds and leveraging dynamic partnerships with various development partners and stakeholders," stated UNIDO Programme Officer Solomiya Omelyan.
"UNIDO's Country Programme will provide timely technical assistance for inclusive and sustainable industrial development, which will comprehensively complement the ongoing UN support in the country," said Dima Al-Khatib, UN Resident Coordinator a.i. at the launch event. "We are confident that UNIDO's five-year programme will support the Government in addressing some of the most pertinent challenges for Moldovan citizens, including persistent unemployment and large-scale migration."
Through envisaged technical cooperation activities, the CP will help enhance industrial competitiveness, market access, innovation and investment promotion. It will also promote productive employment for rural communities and entrepreneurship development, as well as sustainable energy and environmental management.
The launch event gathered more than 80 participants, including representatives of the Government, United Nations organizations present in Moldova, bilateral and multilateral donors, as well as business associations.
Find the press release by the Moldovan Ministry for Economy and Infrastructure here.
Find the press release by UN Moldova here.
For more information, please contact:
Solomiya Omelyan
Programme Officer
UNIDO Regional Division for Europe and Central Asia