UNIDO, Morocco working together on vocational training and skills
17 May 2022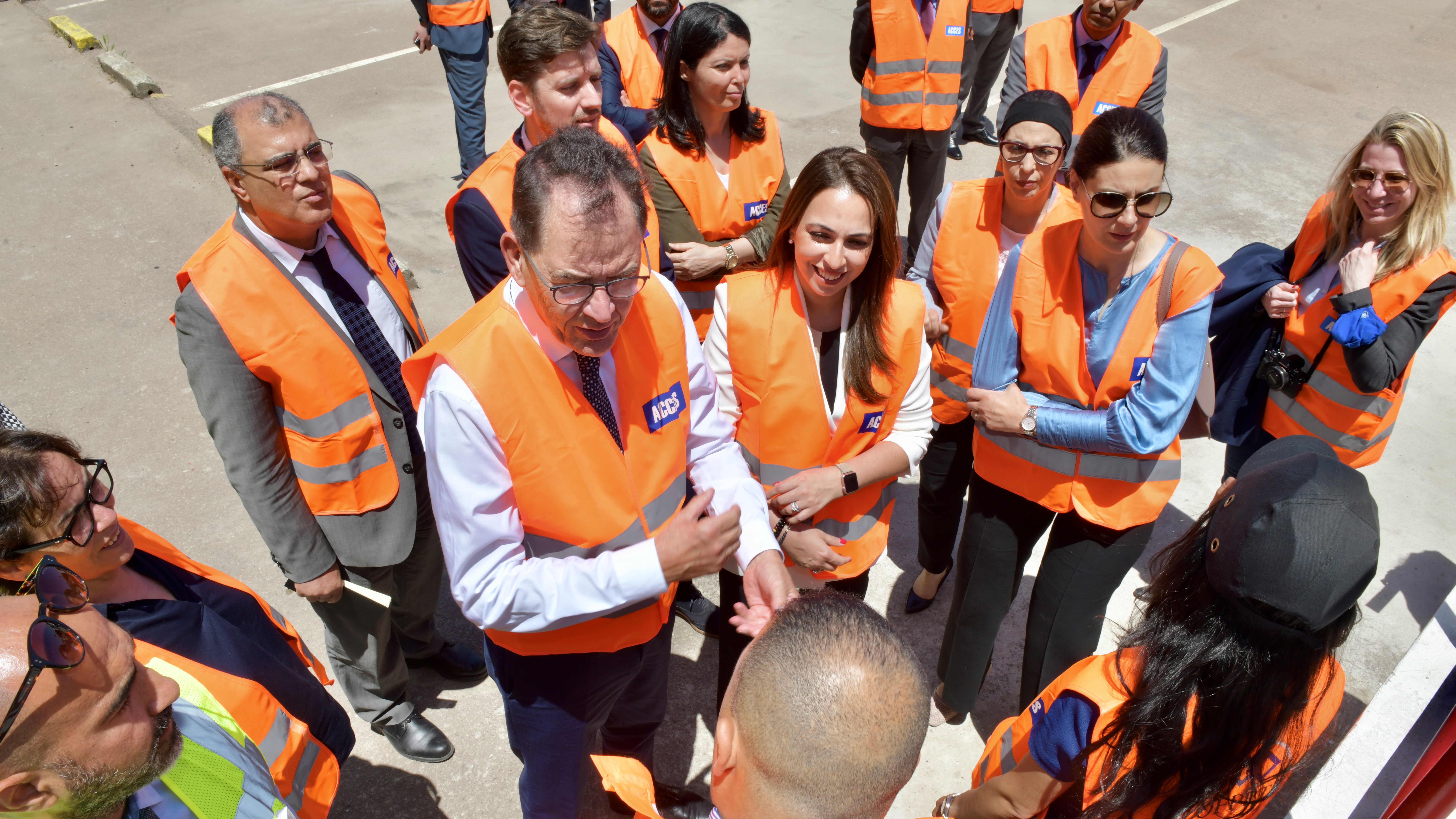 CASABLANCA, 17 May 2022 – Globalization and the transition to a green and digital economy are driving demand for workers with new skills and different types of expertise. UNIDO supports high-quality vocational training delivery and is promoting more public-private partnerships to achieve this. It also works on skills development to meet demand and help create jobs.
During an official visit to Morocco, Gerd Müller, Director General of the United Nations Industrial Development Organization (UNIDO), met Loubna Tricha, Director General of the Office of Vocational Training and Employment Promotion (OFPPT), to discuss the UNIDO-Morocco partnership on skills and human capital development in support of Morocco's industrial strategy. The OFPPT is the main public vocational training operator in Morocco, working on market-driven human resources development and employability, and contributing to business sector development that supports the national economy.
Tricha presented Morocco's Vocational Training Road Map to address skills gaps at the systemic level, foster human capital development, and stimulate inclusive socioeconomic development across Morocco's regions. The Road Map aims to support the development of a more agile and market-oriented vocational education sector.
Müller explored ways UNIDO can assist Morocco in the development of relevant training programmes and the creation of jobs responding to industrial sector needs. He stressed the importance of promoting the private sector's increased involvement in the design and delivery of vocational training programmes and the governance of training centres.
One existing and successful cooperation is the ACCES (Académie de Conduite de Camions En Sécurité), a training hub providing specialized training to professional truck and bus drivers, as well as Moroccan youth interested in pursuing a career in the road transport sector. The ACCES is the result of a partnership between UNIDO, the Government of Morocco, the United States Agency for International Development (USAID) and the Volvo Group. Mueller, Tricha and the UNIDO delegation paid a visit to the ACCES site to see the training programmes in action.
Müller and Tricha also discussed ways to strengthen cooperation between Morocco and UNIDO on vocational training and triangular cooperation for and with other African countries. Tricha noted that the OFPPT has helped nearly 7,000 young people from sub-Saharan Africa receive training in Morocco, and trains around 1,000 people each year in around thirty African countries. Müller said, "UNIDO needs the OFPPT to help implement triangular cooperation in Africa."
Later the same day, Müller met Karim Sheikh, President of the Group of Moroccan Aeronautics and Space Industries (GIMAS). He also visited the Aeronautics Training Institute (IMA) and three aerospace companies located in the Midparc industrial zone in Nouacer, outside Casablanca, where more than 20,000 jobs in aeronautics have been created over the last decade. The sector is exceptional for its advanced vocational training and employment of female engineers, reflecting Morocco's great progress in entering complex global value chains that require highly-skilled workers.