"WEEEkathon"with young scientists generates innovative approaches for circular e-waste management
15 September 2022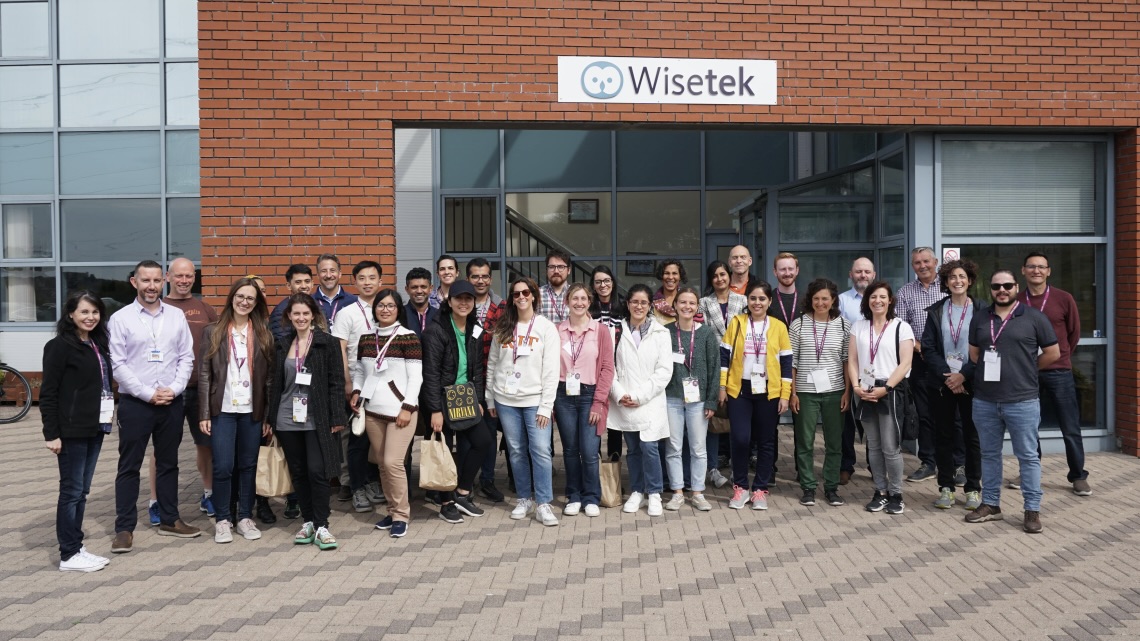 LIMERICK, 15 September - Over 20 young scientists from across the world gathered in Limerick, Ireland to discuss the introduction of innovative circular economy approaches to tackling e-waste. This term, coined by the Ellen MacArthur Foundation, promotes a design-driven circular economy based on eliminating waste and pollution, circulating products and materials, and regenerating nature.
Under the guiding theme "Managing valuable and hazardous materials in e-waste: the route to circularity", UNU-UNITAR SCYCLE organized a week-long E-waste Academy for Scientists (EWAS) 2022 hosted by the University of Limerick, funded by the UNIDO-GEF LAC e-waste project.
PhD students, postdocs, and early career researchers from at least 13 participating project countries convened for an intensive 8-day programme that included expert lectures, hands-on workshops, field visits, and group work.
A wide range of presentations from various experts covered topics ranging from environmental and public health concerns to global transboundary movements of e-waste. Participants also took the opportunity to present their own work related to e-waste, sharing experiences from Argentina, Costa Rica, and Chile, among others. EWAS 2022 provided a platform for synergies and a space for sharing ideas and experiences across and beyond the region.
Participants also took part in the first "WEEEkathon" or e-waste marathon, working in groups to develop a research proposal related to e-waste. A panel of high-level experts and scientists evaluated the proposals, with the winning team exploring 'Alternatives to Extended Producer's Responsibility with a focus on the involvement of the informal sector.'
Reflecting on their "challenging and enriching" experience, the winning team, comprised of Mehdi Golzar Ahmadi, Sofía Lara Schlezak, Nicolás Labra Cataldo, Narjes Fallah, and Mariana Saidón noted, "Our multidisciplinary backgrounds allowed us to think of the problem through different lenses. We developed a proposal to systematize e-waste management in Argentina. Our goal was to submit a realistic, feasible and relevant project from an environmental and social point of view. The competition was challenging since the other teams had done a great job, too. We hope to be able to implement our proposal in the near future."
The 'Strengthening of National Initiatives and Enhancement of Regional Cooperation for the Environmentally Sound Management of POPs in Waste of Electronic or Electrical Equipment (WEEE)' project is funded by the Global Environment Facility (GEF) with implementation by UNIDO and multiple partners. It supports 13 Latin American countries to strengthen regional cooperation and encourage knowledge exchange. The project also provides advice on e-waste policies and regulations, suitable management technologies and business models, in addition to undertaking capacity-building and awareness-raising activities.
For further information, please contact:
Alfredo Cueva, UNIDO Industrial Development Officer