Working with Honduras on shared prosperity
05 September 2022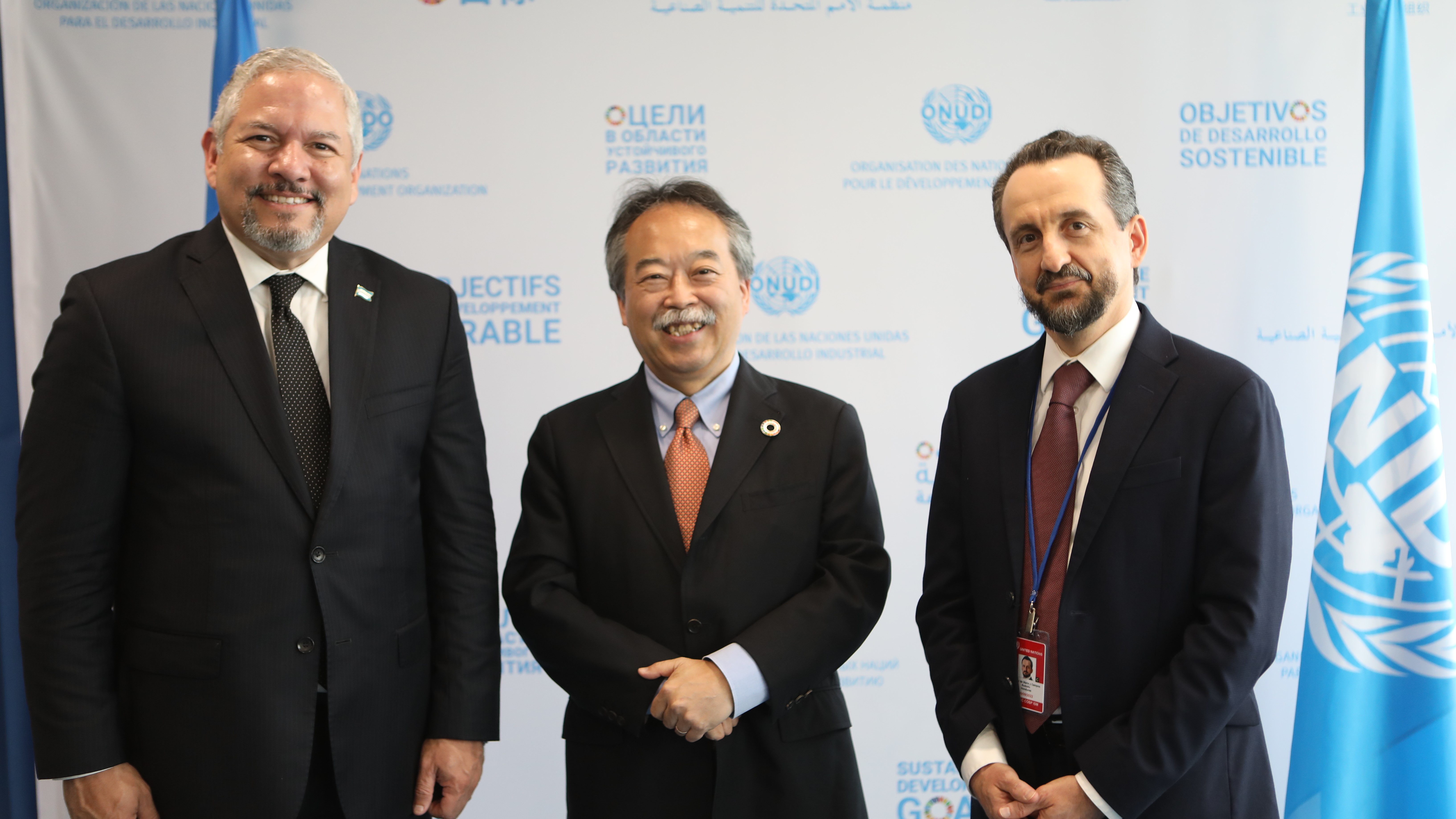 VIENNA, 5 September 2022 – UNIDO Managing Director, Yuko Yasunaga, welcomed a high-level delegation from Honduras to the organization's headquarters for discussions to identify and develop cooperation initiatives in support of the country's development priorities.
During the meeting with Eduardo Enrique Reina, Honduras' Minister of Foreign Affairs and his delegation, which included Rodolfo Pastor de María y Campos, Secretary of State in the Office of the Presidency, Yasunaga shared the priorities of the new UNIDO Director General, Gerd Müller. The two parties identified potential collaboration in the fields of industry and agribusiness, including the value-addition of indigenous agri-products and securing food supply to the domestic market, skills development, and in the area of sustainability of the energy sector, such as renewable energy development and energy efficiency.
Honduras is one of the poorest and most unequal countries in the Americas. Yet, according to the World Bank, the country possesses the potential for higher shared prosperity due to its strategic location, a growing industrial base, ongoing efforts to diversify exports, and a young and growing population.
UNIDO's portfolio of programmes in Honduras includes several regional initiatives focused on renewable energy and energy efficiency through the establishment of the SICA Centre for Renewable Energy and Energy Efficiency (SICREEE) and the fostering of regional coordination in the aquaculture value chain. A national level project to reduce the use of hydrochlorofluorocarbons (HCFC), an ozone-depleting substance commonly used in refrigeration, is ongoing. A second phase of this Montreal Protocol project aims to reduce HCFC use by two-thirds by 2025. Honduras is also working with UNIDO to accelerate its implementation of Sustainable Development Goal 9 via the South-South and triangular cooperation modality, exchange of knowledge and sharing of best practices through UNIDO's SDG9 Accelerator.