Yemen's Minister of Trade and Commerce holds "fruitful" discussions with Director General of UNIDO
24 November 2017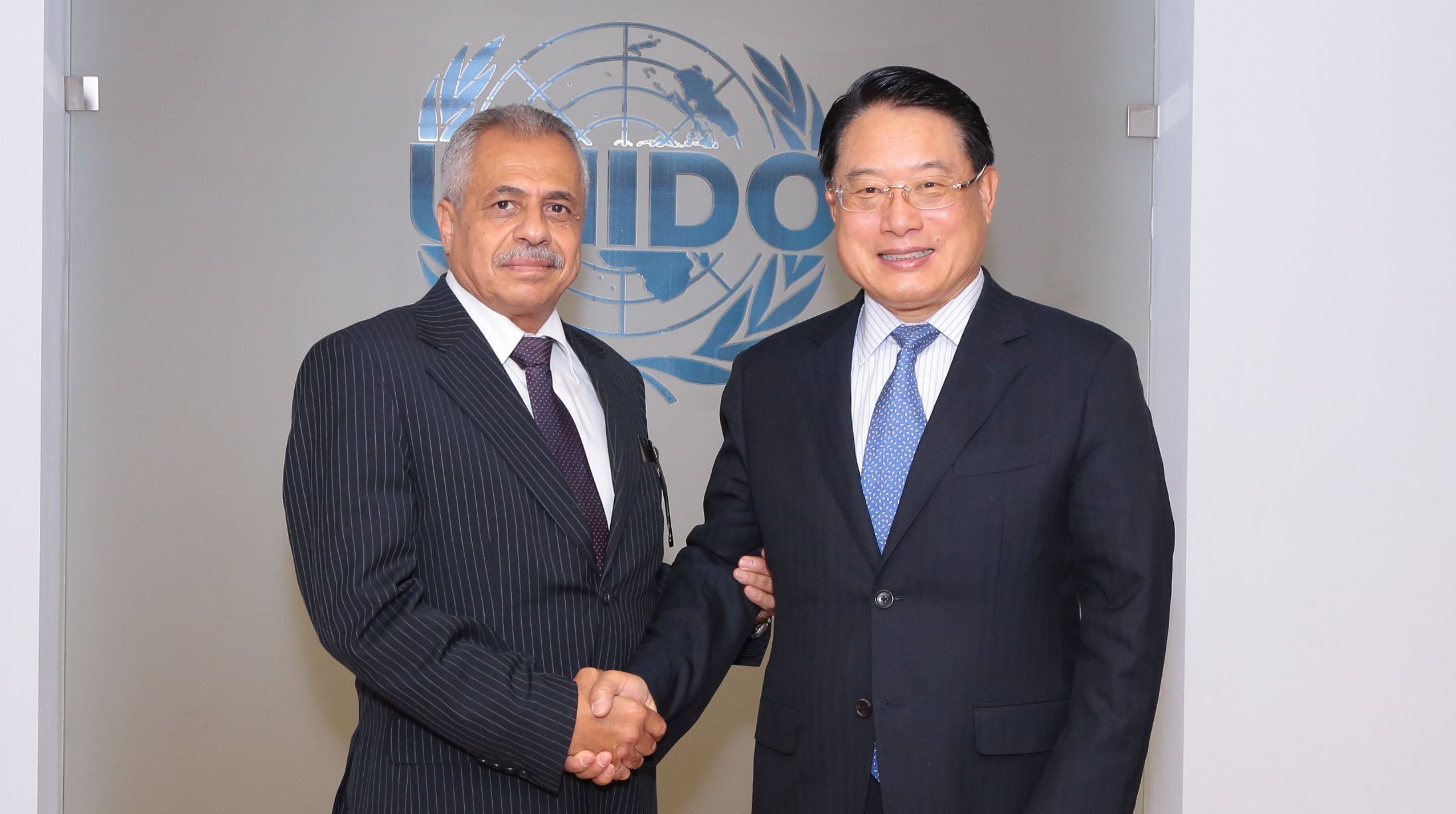 VIENNA, 24 November 2017 – On the sidelines of the 7th Least Developed Countries (LDC) Ministerial Conference, hosted by the United Nations Industrial Development Organization (UNIDO), Mohammed Al-Maitami, Minister of Trade and Commerce of the Republic of Yemen, has met the UNIDO Director General, LI Yong. The two discussed future cooperation between Yemen and UNIDO.
Al-Maitami said, "UNIDO, with its experience, has developed a new strategy and pathway in order to assist not only countries in post-conflict situations but also countries that are still suffering conflict, to help them by way to industrialization." He also called for other developed and donor countries to continue their support to UNIDO's mandate for countries facing economic challenges.
Between 2008 and 2010, UNIDO successfully implemented a project to completely phase-out chlorofluorocarbons (CFCs) in the refrigeration sector. CFCs are gases that contribute to the depletion of the ozone layer. Two other UNIDO projects – to phase-out the use of hydrochlorofluorocarbons (HCFCs), another ozone depleting substance, and to prepare activities for compliance with the Minamata Convention on Mercury – are underway.
Al-Maitami said the meeting with UNIDO's Li was "very fruitful and very encouraging for the way forward for cooperation between UNIDO and Yemen," adding that "UNIDO's contribution to sustainable development and poverty reduction is at the heart of the Sustainable Development Goals."