Introduction
As a joint collaboration between MOFCOM, UNIDO, the China International Center for Economic and Technical Exchanges (CICETE), UCSSIC China aims to create a practical, institutional and operational platform for SSTIC and ISID in partnership with relevant institutions, counterparts and stakeholders, both in and outside of China.
Over the past decade, UCSSIC China has successfully implemented two phases of the project and effectively utilized its resources to support activities in the fields of investment promotion, entrepreneurship training, food safety, Green Industrial Parks (GIPs) development, promotion of ISID along the "Belt and Road" and technology transfer through SSC. These project activities have achieved noticeable results and played a catalytic role for industrial development in Southern countries, resulting in the enhanced visibility of UCSSIC and UNIDO, as a whole, in developing countries and around the world.
Achievements of Phase II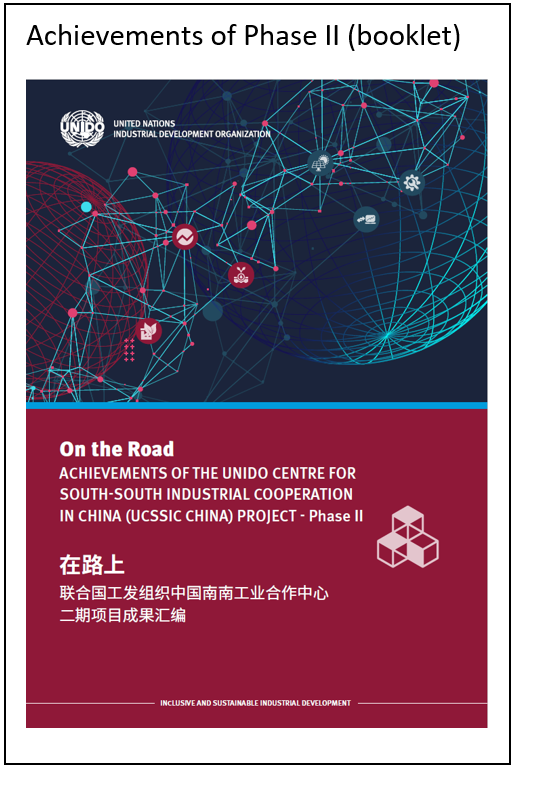 The second phase of the project, supported by China's contribution to the UNIDO Industrial Development Fund (IDF), started in January 2014 and concluded in December 2019. During the second phase of the project, UNIDO further strengthened its cooperation with China, entering into a series of cooperation agreements within the framework of SSTIC. In 2019, UNIDO's Policy on South-South and Triangular Cooperation was promulgated against the backdrop of UN system-wide and global calls for strengthened support to South-South cooperation, anchored by the adoption of the Buenos Aires outcome document at the Second High-level United Nations Conference on South-South Cooperation. The Policy introduced the rationale for increased SSTIC at UNIDO, provided key definitions, presented key SSTIC principles and provides guidance on the way forward. Contributing to these efforts, the objective of UCSSIC China Phase II was to further enhance SSTIC between China and other developing countries by Serving as a matchmaker, catalyst and neutral broker between interested development parties as well as by undertaking the identification, design and implementation of pilot TC projects and programmes on a demand-driven basis.
The aims of the Centre's activities are to:
Promote new industrial policies and the exchange of experiences during implementation;

Protect the environment and fostering the establishment of GIPs;

Support the formulation of new industry standards and guidelines;

Build up the capacities of developing nations via South-South industrial cooperation;

Facilitate technology transfer and the sharing of experiences among developing countries;

Advance innovative mechanisms of trade, investment and interaction among enterprises;

Further the development of regional trade, investment and economic integration through partnership building.
These objectives are achieved through:
Sponsoring, organizing or participating in UNIDO Day events and various investment fairs, exhibitions, seminars and workshops;

Producing publications: such as the Special Edition of Chinese Enterprises for International Cooperation and the Special Edition of the UNIDO Green Silk Road Project;

Providing various types of training in collaboration, with cooperating partners, for more than one thousand trainees from countries in Asia, Africa and Latin America;

Establishing cooperative partnerships with centres of excellence inside and outside of China.
Projects completed during Phase II:
Development of guidelines for developing green industrial zones along the New Silk Road: March 2013 – March 2015
Promoting ISID through Partnership Building for Trade and Investment Flows along the Maritime and Continental Silk Road (MCSR): September 2015 - December 2019 - 150019
Building Partnership for SSTIC between China and other Developing Countries for Technological Upgrading: October 2016 - December 2020 - 150379
Priorities for Phase III
During Phase III of the project, UCSSIC China will further strengthen international cooperation in line with UNIDO's strategic priorities and China's development strategies, including through supporting the PCP, the China-UNIDO Country Programme (CP) Framework and projects related to the Belt and Road Initiative. Thematically, UCSSIC China will focus on experience sharing, TC and advisory services in the fields of:
Renewable Energy

Agribusiness

Technology Transfer

Green/Sustainable Industrial Parks
Supporting sustainable industrial parks through SSTIC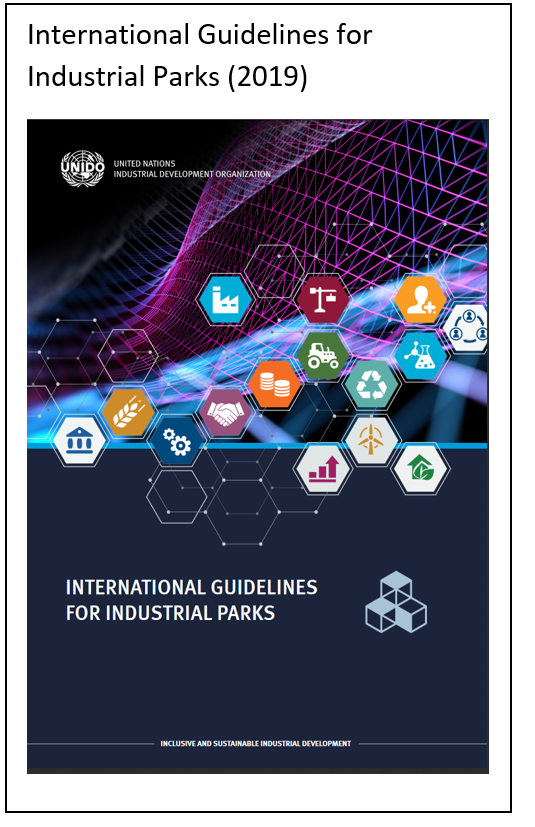 On 6 November 2019, UNIDO officially released the "International Guidelines for Industrial Parks" during the eighteenth session of UNIDO's General Conference held in Abu Dhabi. The guidelines provide a framework for upgrading and developing modern and well-equipped industrial parks in compliance with best in class health and safety standards, energy management standards, environmental safeguarding and other standards.
UCSSIC China has been providing support for the promotion of the guidelines. In the future, by building on the UNIDO "International Guidelines for Industrial Parks", UCSSIC China will continue contributing to the development of sustainable industrial parks in developing countries through the SSTIC modality.
Contact:
1503, Entrance C
Yonghe Plaza
No. 28 Andingmen dongdajie
Beijing 100007
People's Republic of China
Telephone: +86-10-84000708; +86-10-64097955
For more information, please contact:
Jie Zhao
Industrial Development Officer and Coordinator for South-South and Triangular Cooperation
Email