Bioenergy that is good for business
27 June 2019 Danilo DE OLIVEIRA PEREIRA
Kleant Nezha smiles as he walks amongst the lush tomato plants growing in one of his greenhouses in Lushnjë, a city in west-central Albania. After replacing two obsolete diesel boilers with modern ones that run on biomass, his plants are growing much faster – and so are his energy savings.
While the old boilers were powered by diesel – a fossil fuel – the new biomass boilers heat the greenhouses by burning the dried solid remains of olives that are left over after pressing for oil. Deriving energy from organic materials - bioenergy as it is known - is an important renewable source of energy in Scandinavian countries like Sweden, where it already represents 32 percent of all energy production.
Nezha is happy about the benefits the new fuel brings to his business. The olive pomace is much cheaper than diesel - it's collected from nearby olive oil producers for the price of €100 per tonne. He needs 20 tonnes a year to heat his greenhouse. The price is also more stable than the price of diesel and this allows Nezha to plan ahead. With a cheaper and more reliable fuel to heat the greenhouse, his plants now grow twice as fast as before and their yield has seen a 40 percent increase.
The largest part of his greenhouse's production is exported to Germany by truck and arrives there without having to be frozen. Because they arrive fresh and are branded as organic produce, he can sell his tomatoes for a higher price.
As an extra bonus, thanks to the biomass boilers, Nezha will now have three harvests per year instead of only two. His long-term plans include installing more biomass boilers in his seven other greenhouses, which still don't have a heating system.
The new boilers are not cheap, with a total cost of around €75,000 Nezha was only able to afford them because of the support offered by a project implemented by the UN Industrial Development Organization (UNIDO) in partnership with the Global Environment Facility. The investment was funded with a grant from UNIDO and a loan from ProCredit, a bank that collaborates with the project.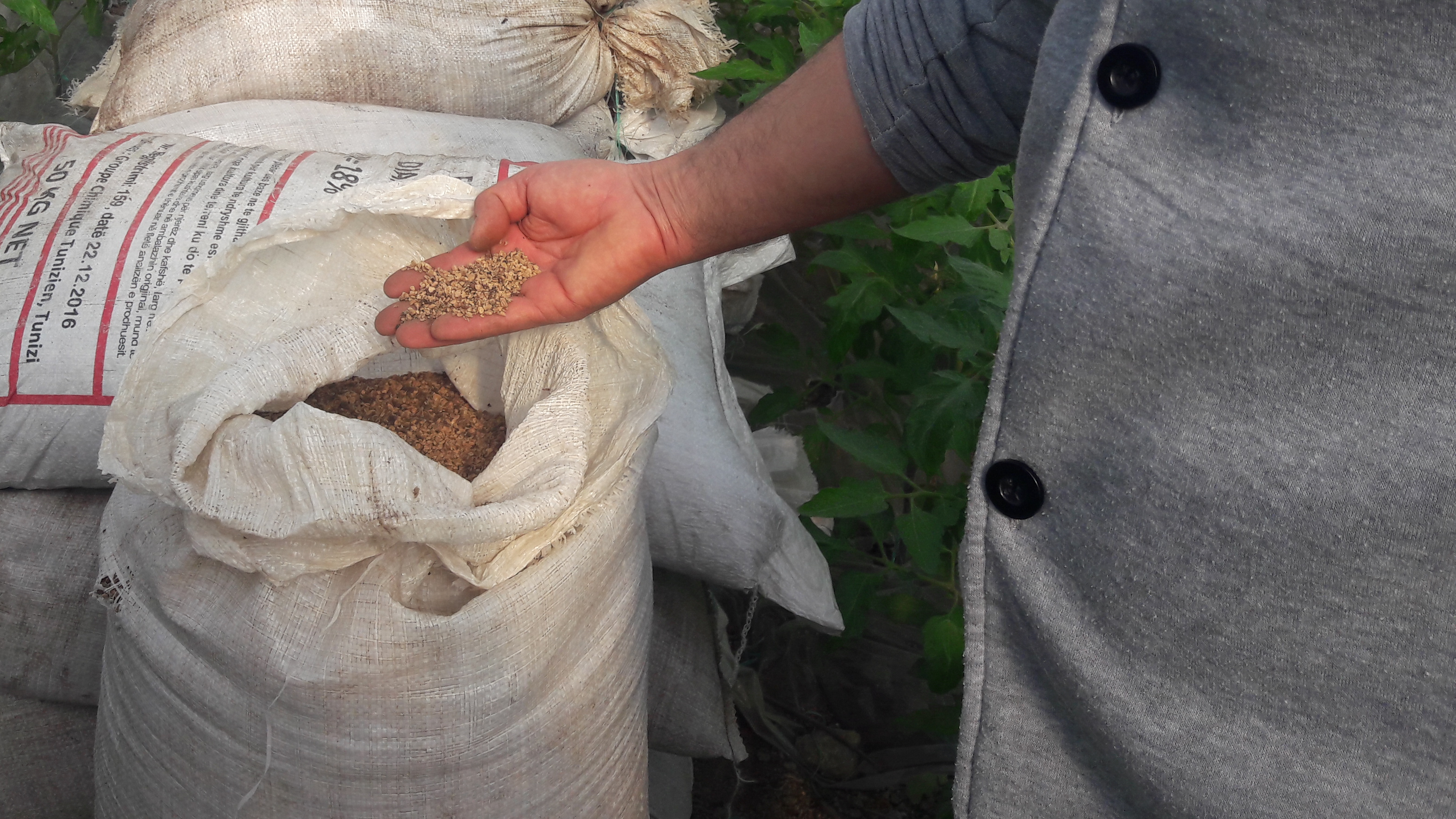 Taking bioenergy technologies mainstream
The project which supported Nezha is working to popularize the production of bioenergy agro-industries in Albania. It offers financial and technical assistance to small and medium enterprises to increase the use of the technology.
"We expect the uptake of biomass in industry to not only reduce the country's greenhouse gas emissions by replacing fossil fuels, but also to increase the country's competitiveness and create employment," said Mark Draeck, an Industrial Development Officer at UNIDO.
According to Nezha, most of the neighboring farmers have already been to see the boilers and are interested in investing in their own ones.
Currently, 10 enterprises have completed the application process for UNIDO support. The project hopes to involve at least 15 enterprises as pilot projects that will serve as examples to encourage other financial institutions, local banks and local governments to support similar initiatives in the rest of Albania.