In 2011, Said Rouached took early retirement from his role as manager of Tunisia's state-owned phosphates producer, Compagnie des Phosphates de Gafsa, to establish a family-run business located in Gafsa in south-west Tunisia.
"We launched Createx just after the Revolution, a critical and very unstable period. However, we managed to negotiate a contract with a major Italian fashion brand, thanks to our seriousness and quality control."
But in 2020, the company was hit hard as a result of the coronavirus epidemic.
"After the loss of our main client, a global fashion brand based in Italy, we were forced to stop all activity for two and a half months," explained Rouached. "During this period, we reflected a lot and, most importantly, took action to help supply the region with masks and equipment to protect against the coronavirus."
Rouached remembered, "2020 brought us new challenges: to succeed in the transition from sub-contracting to our own production, with the support of the Mashrou3i project."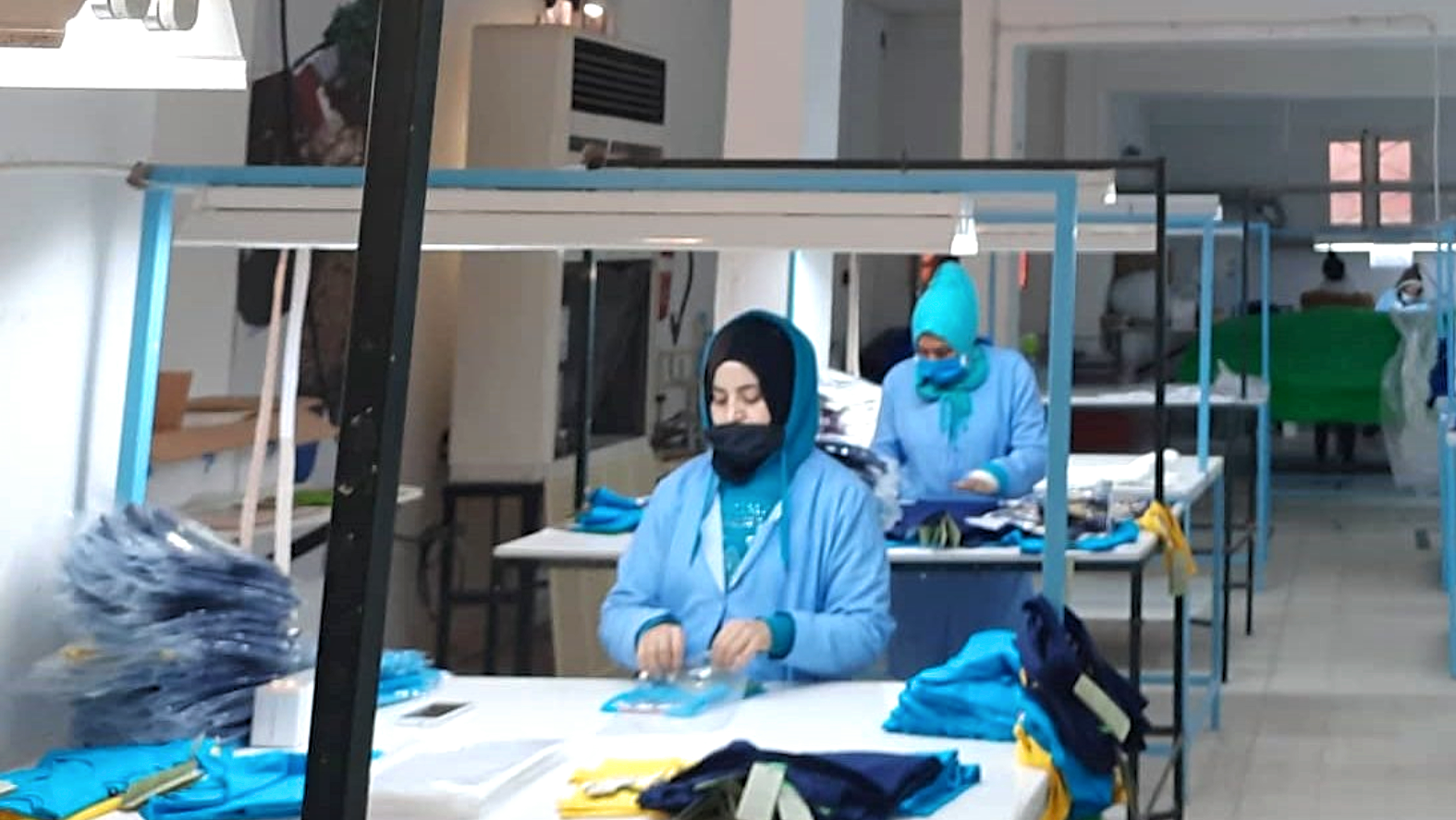 Mashrou3i ('my project' in Arabic) is a joint project implemented by the United Nations Industrial Development Organization (UNIDO), the United States Agency for International Development (USAID), the Italian Agency for Development Cooperation (AICS) and the HP Foundation. Alongside entrepreneurship training and business coaching, a vital pillar of the Mashrou3i project involves providing technical assistance to existing enterprises to enhance competitiveness and create jobs in Tunisia's interior regions.
Rouached was contacted by a Mashrou3i expert, who then made several visits to the factory, and during discussions with the entrepreneur, established an action plan for the diversification of Createx products and the extension of its activities.
Createx invested 100,000 Tunisian dollars (approximately €30,000) in the acquisition of new equipment, enabling it to manufacture and screen print aprons and work clothes to meet the needs of schools, health facilities and clinics in the regions of Gafsa and Sidi Bouzid. It also integrated new digital tools and software into its production process. When engaging with customers, the company is now able to present digital models of designs, facilitating negotiations.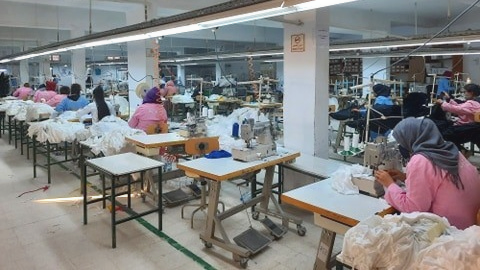 "Thanks to the technical assistance provided by Mashrou3i, our staff have been trained in screen printing and embroidery, image processing, selection of colours and fabrics, vector image, photo and scanning," explained Rouached. "They have also been trained in production management, planning and quality control."
Restructuring and diversifying its operations, has enabled Createx to retain its 45 skilled workers and even recruit 27 new employees as part of its expansion. Support from Mashrou3i has also helped ensure the business has the tools to navigate the global pandemic.
The above is an edited version of Diversification: CREATEX turns a crisis into an opportunity published in Mashrou3i in Focus: Supporting Existing Enterprises
Further reading:
Tunisia's entrepreneurs swing into action against COVID-19