Fostering climate adaptation through entrepreneurship in Sierra Leone
20 September 2021 Original publisher and author: Global Environment Facility (GEF)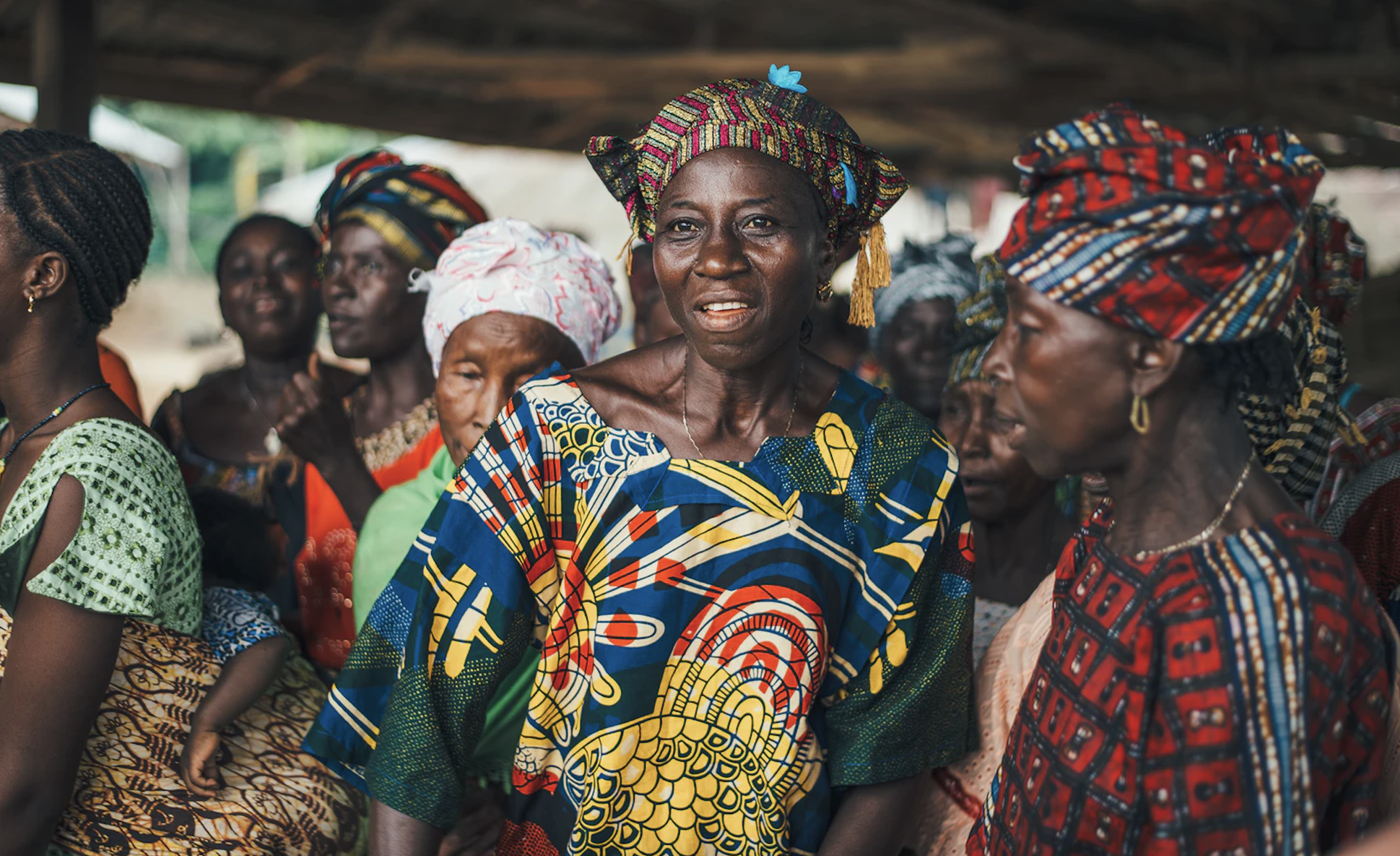 Original publisher and author: Global Environment Facility (GEF)
Main image credit: Annie Spratt, Unsplash License
Sierra Leone has experienced significant human, environmental, and economic hardship from climate change over the past decade, and floods, landslides and extreme weather events only expected to increase in the years ahead.
Yet the West Africa country is also home to an innovative and entrepreneurial network of small businesses, many of whom see opportunity in creating and distributing products and services that can help families and communities cope and respond to a changing climate.
A new initiative funded by the Least Developed Countries Fund (LDCF) and led by the United Nations Industrial Development Organization (UNIDO) aims to work with these innovators and entrepreneurs to bolster Sierra Leone's ability to adapt to climate change and build a more resilient future for its water, agricultural and energy sectors in the wake of COVID-19.
Small and medium-sized enterprises employ 70% of Sierra Leone's population and are often a lifeline for isolated communities who would otherwise lack access to technologies, products, and services that can help them guard against and recover from natural disasters.
The LDCF-supported, UNIDO-managed project will support the expansion of adaptation-enhancing services as climate-smart agriculture, water management systems, climate risk insurance, renewable backup power, and digital information and education tools - all of which will put the country in a better position to address the challenges to come.
Given that women are often disproportionately affected by climate change, the project team will work to identify and prioritize support for female-led adaptation enterprises and to focus on products and services that address climate-linked gender imbalances.
It will also work with the Global Environment Facility's Sustainable Cities Impact Program to promote investment in nature-based infrastructure solutions for flood management and water conservation in Freetown, Sierra Leone's densely populated capital, and five other key cities.
Chizuru Aoki, the GEF's lead environmental specialist who oversees the GEF-managed LDCF, said the project will deliver critical services to local communities across Sierra Leone, while supporting innovation and new business opportunities.
"There are important links between rural poverty, climate vulnerability, and COVID-19 across the least developed countries where the LDCF is providing focused support," she said. "In Sierra Leone, we are working to address all three crises at once and to incubate solutions that can also help other climate-vulnerable countries."
Tareq Emtairah, Director of UNIDO's Energy Department, said there was great promise in bringing together entrepreneurs, innovators, financial service providers and policymakers to scale-up climate adaptation technologies, products, and services.
"Local small and medium-sized enterprises in Sierra Leone have tremendous potential to support more climate-resilient water, energy, and agriculture sectors in Sierra Leone," he said. "This project has been designed to unleash this ingenuity and creativity, fostering a new climate adaptation ecosystem where policymakers, investors and small businesses work together in support of innovation at the systems level."
A big part of the planned initiative is the development of innovative de-risking and climate financing instruments that can boost lending to adaptation projects, including through microfinance institutions that can help reach vulnerable groups.
UNIDO will draw from the expertise of the Climate Technology Centre and Network (CTCN) and partner with the Adaptation SME Acceleration Project (ASAP), among others, to offer tailored support for small and medium-sized enterprises as they seek to secure financing and grow their operations. The project will also leverage the expertise of the Private Financing Advisory Network (PFAN) in connecting adaptation-focused enterprises with potential investors.
ASAP, led by the Lightsmith Group, is a grant-funded initiative launched in 2020 that is backed by the GEF-managed Special Climate Change Fund (SCCF), the Inter-American Development Bank and Conservation International. It advises and helps small and medium-sized companies looking to commercialize climate risk remedies and attract investors.
The Sierra Leone project team will use ASAP's Adaptive Solutions Taxonomy to assess innovations and identify those with the potential to have a major impact. Efforts will focus on climate-smart investment plans, technology road-maps, and training, with labs set up in national universities to showcase and test adaptation and resilience innovations.
The project team will also work with national authorities to bolster institutional and policy frameworks that promote the availability of climate adaptation financing. These efforts will build on government efforts to spur entrepreneurship through initiatives such as the creation of business accelerators and incubators.
To create demand and inform consumers about innovative adaptation technologies and services, the project will create a new online marketplace in collaboration with the Small and Medium Enterprise Development Agency (SMEDA) of Sierra Leone. This platform is expected to help attract private sector investment in adaptation solutions in the country, with applicability for other countries as well.